iPhone 12, iPhone 12 mini cost $30 more if you aren't a Verizon or AT&T customer
Apple's new iPhone 12 and iPhone 12 mini models will cost $30 more for T-Mobile and Sprint customers, as well as those who buy an unlocked SIM-free device.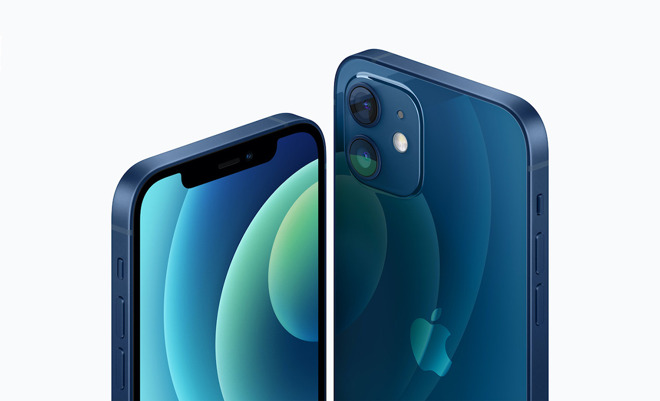 Credit: Apple
The company on Tuesday announced that the
iPhone 12 mini
will start at $699 and the
iPhone 12
will start at $799. But, upon examination of Apple's
online storefront
, it appears that those prices only apply to AT&T and Verizon models.
Apple lists the iPhone 12 mini with a $729 retail price for unlocked, T-Mobile, and Sprint devices. Interestingly, Apple's website notes that the $699 and $799 price points for AT&T and Verizon variants are reached after a "$30 instant discount" that requires activation.
That $30 premium also applies across the entire iPhone 12 mini and iPhone 12 lineup. For example, 128GB models iPhone 12 mini and iPhone 12 variants will cost $779 and $879, respectively. The 256GB models start at $879 and $949 for the iPhone 12 mini and iPhone 12, respectively. Again, that's only for non-AT&T and -Verizon customers.
It isn't clear why the AT&T and Verizon models are cheaper, or if the discount will be permanent or a temporary promotion.
The
iPhone 12 Pro
and
iPhone 12 Pro Max
, it's worth pointing out, have the same starting price no matter the carrier. The devices will start at $999 and $1,099 across all four major U.S. telecom companies, and those prices also apply to SIM-free unlocked versions.
Apple's new iPhone 12 will become available for preorder on Oct. 16 and will ship out on Oct. 23. The iPhone 12 mini will be open for preorder on Nov. 6, and will ship on Nov. 13.