Apple Car could be made in the US by Hyundai in 2024
A partnership between Apple and Hyundai over the production of the rumored "
Apple Car
" could produce its first self-driving vehicle in the US by 2024, a new report on Sunday claims.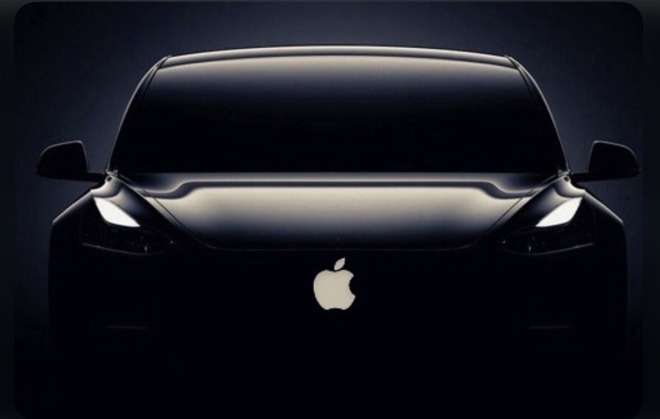 On Friday, reports claimed that Apple was in
talks with Hyundai
about its automotive efforts, with a deal being worked on that could allow the South Korean car manufacturer to produce the so-called "Apple Car." In a second report with new details on Sunday, more details of what could be agreed between the two companies have come to light.
According to industry sources of
Korea IT News
, in a report
spotted
by
Reuters
, the "Apple Car" plan could involve the start of production as early as 2024, earlier than a previously-claimed 2027 schedule. Furthermore, the factory itself would most likely be based in the United States.
The proposals would involve either the assembly of cars at a factory in Georgia owned by Hyundai affiliate Kia Motors, or the construction of a new factory in the country. It is believed that plans will involve the production of around 100,000 vehicles in 2024, with an annual capacity of the plant being higher at 400,000 vehicles.
In a bid to perfect the vehicle, it is claimed Hyundai and Apple are planning to release a "beta version" of the car in 2022.
Friday's report followed after Hyundai issued a statement
confirming
it was in early-stage talks with Apple, but that "nothing has been decided" at that stage. The confirmation led Hyundai's shares to shoot up almost 20%.
A 2024 release for the "Apple Car" is slightly earlier than predictions and forecasts by analysts, with TF Securities'
Ming-Chi Kuo
proposing it wouldn't arrive
until 2025
at the earliest in a report from late December. On January 7, another
report
put the rumored vehicle at between five and seven years away from arriving on the market.
Analysts have also been generally positive on the "Apple Car's" chances, saying the rumored product has the potential to
significantly disrupt
the automotive industry, partly due to its potential to integrate hardware, software, and services. It has even been suggested Apple has the potential to pose a
threat to Tesla
.