New Apple Watch Series 6 ads highlight Apple's Health features
Two new ads uploaded to Apple's YouTube channel show how the
Apple Watch Series 6
can track your sleep and workouts.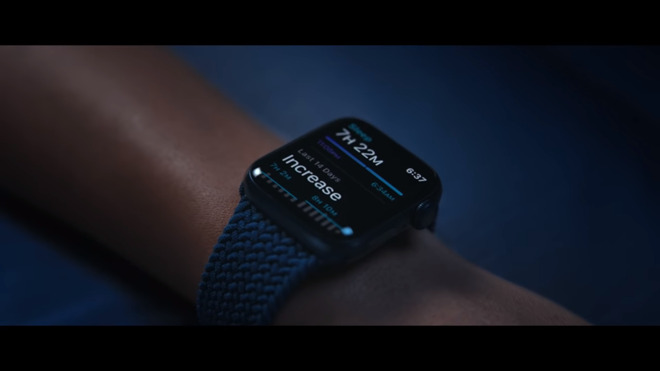 The first ad depicts a woman using the Apple Watch to improve her sleep quality and utilizes surreal melting effects to drive home the point.
"The Sleep app helps me establish a bedtime routine," she says. "By silencing my phone and setting the mood."
The ad also highlights features such as heart rate tracking and the Apple Watch Series 6's blood oxygen sensors, which can be used to
track
the length and quality of a wearer's sleep.
The second ad depicts a woman using the Apple Watch Series 6 to track her workouts while underwater.
"The Workout app tracks all my workouts and knows how many laps I've done, how many calories I've burned, and knows how far I've gone," she says. "Even in open water."
Apple has also uploaded a
previously spotted ad
covering the Apple Watch ECG feature to their YouTube channel.
The Apple Watch Series 6 was announced at Apple's "Time Flies" event in September 2020. The device
features
an improved always-on display, new colors, an always-on altimeter, and a new blood oxygen sensor.