WWDC 2021 keynote: everything you need to know, and what we thought
Now that
WWDC
2021 is well underway, here's a look back at what Apple announced during its keynote presentation Monday and what our staff is most looking forward to.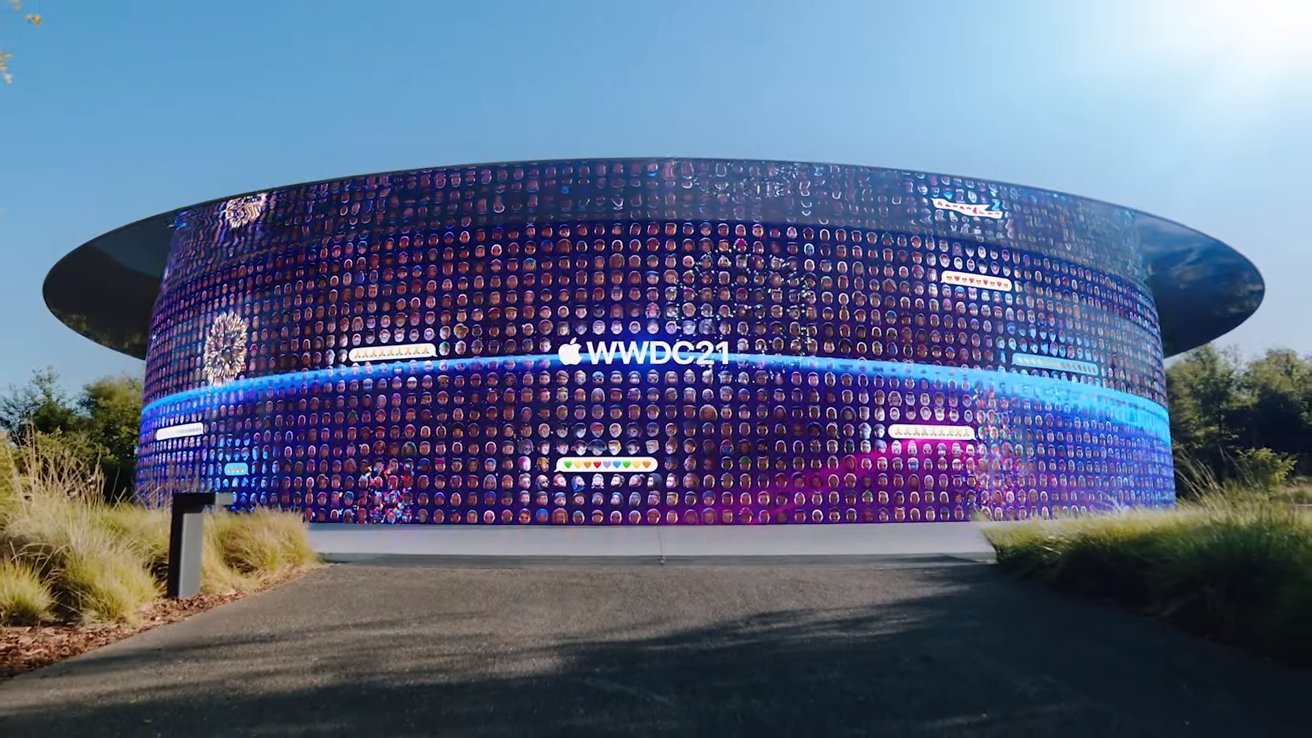 On June 7, Apple kicked off its yearly Worldwide Developers Conference. Like
last year's
, this year's WWDC was held entirely online to combat the unnecessary spread of the
coronavirus
.
The two-hour-long event focused on upcoming features across Apple products, primarily aimed at informing developers what they can anticipate with the release of Apple's new operating systems in the fall. Here's a quick recap of everything that Apple announced WWDC 2021.
iOS 15
Like years prior, the main focus of WWDC is the upcoming
iPhone
operating system --
this year
it's
iOS 15
. The iPhone is often where Apple launches new features that are later added to other devices down the line.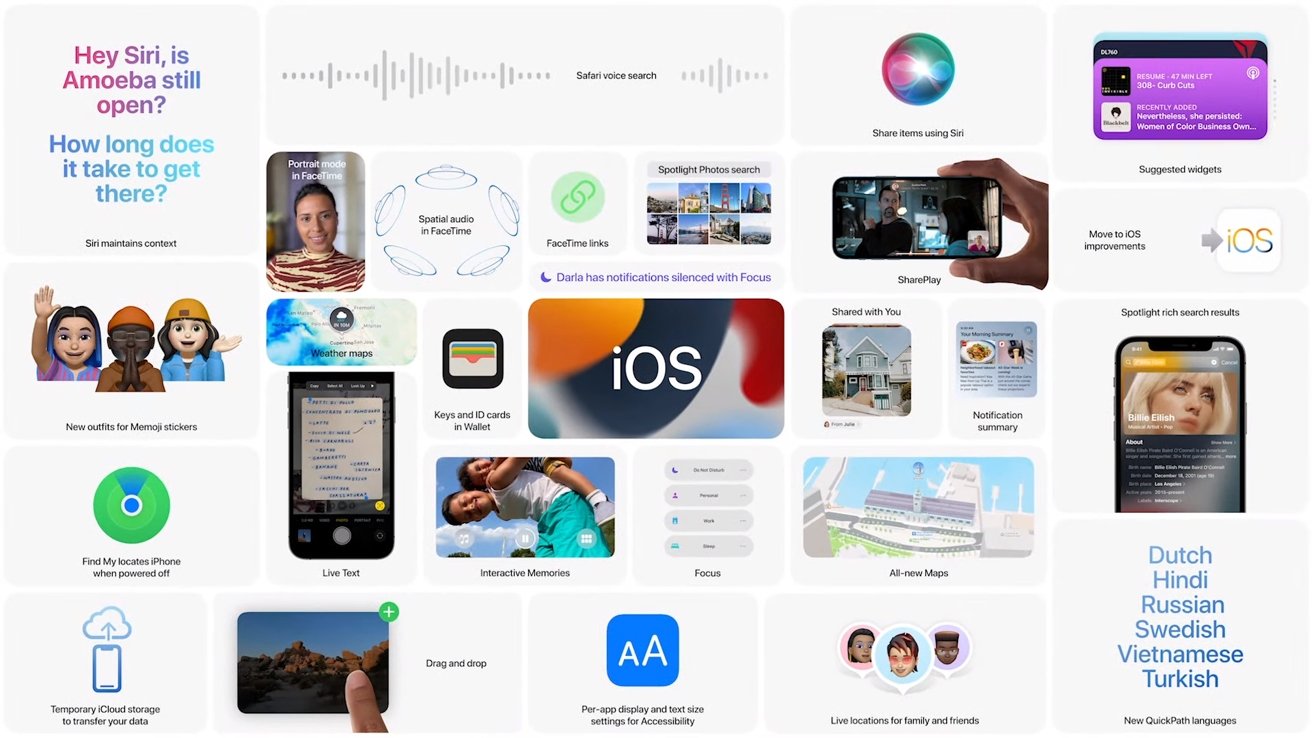 At WWDC 2021, Apple announced the upcoming release of Live Text. Live Text is an automated optical character recognition feature of the Camera app. Users can point the camera at text on a board, sign, or page, and Live Text makes it selectable and able to be copied and pasted elsewhere.
Photos will gain Apple Music support for the Memories function, which will expand what music can be used to accompany the slideshow feature. Slideshows will be paced with curated music to help fit the theme of the images.
Wallet will gain the ability to use the app as digital identification at airports across the United States. After scanning a driver's license or state ID from several states, it can be used as a digital ID with the TSA and other services.
The Weather app has been revamped, featuring an updated user interface. There will be more detail about current weather conditions presented to users to be more informed of what's happening outside.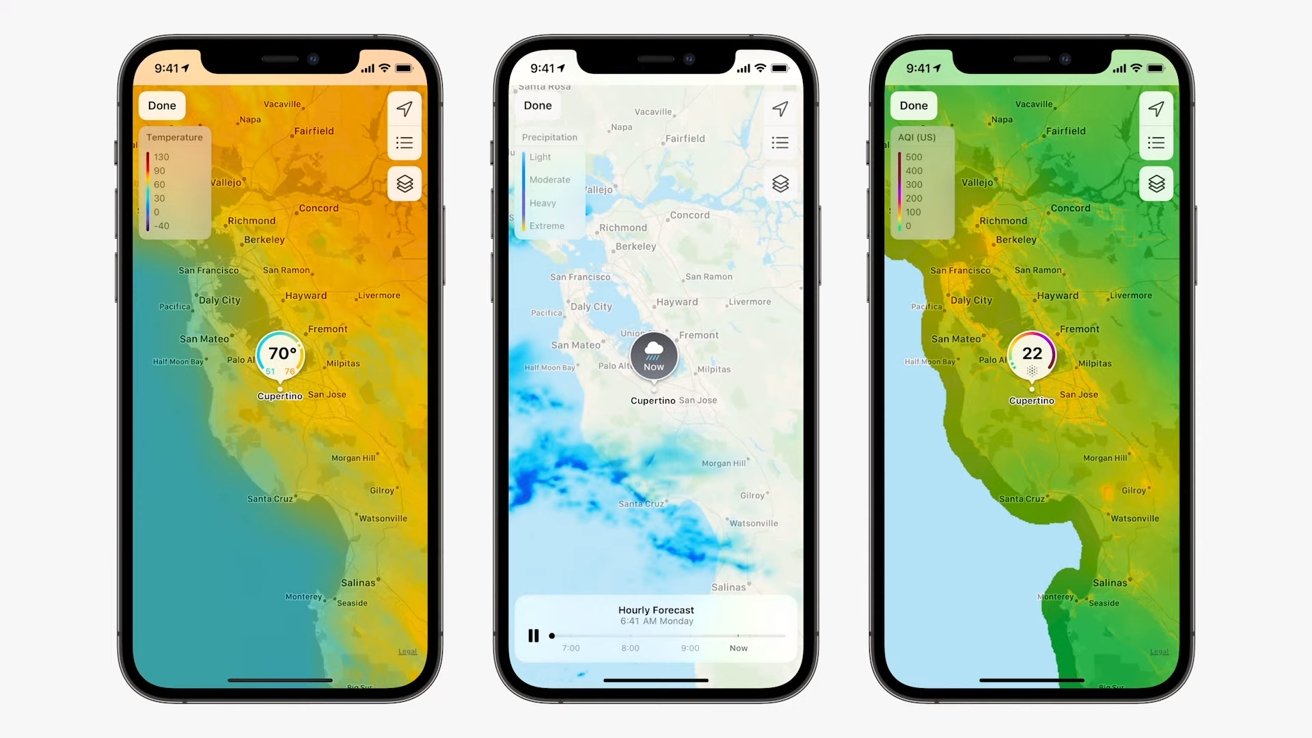 Certain cities in
Maps
will feature extra information, showing areas like commercial districts, elevation markers, and individual buildings. Landmarks will receive custom designs, as well as a nighttime viewing mode. A globe view will also be offered.
A new navigation view will rely more on 3D imagery, including showing overlapping and complex interchanges. In theory, this will make it easier to navigate more complicated junctions and highways.
If you're navigating on foot, you can scan a building in an AR view to gain walking directions.
iPadOS 15
As anticipated, Apple
also announced
the upcoming iPad operating system -- iPadOS 15 -- at Monday's event. Apple's flagship tablet will be getting several new features, with iPadOS 15 expected to release in the fall alongside the new "iPhone 13."
The first significant change will be widgets, which debuted on iPhone in 2020 with iOS 14. Apple will allow widgets to be freely placed anywhere on your iPad's Home Screen. That includes a new extra-large widget size that takes advantage of the iPad's larger display. Apple also has several new widgets, including some for
Find My
, Contacts, and GameCenter.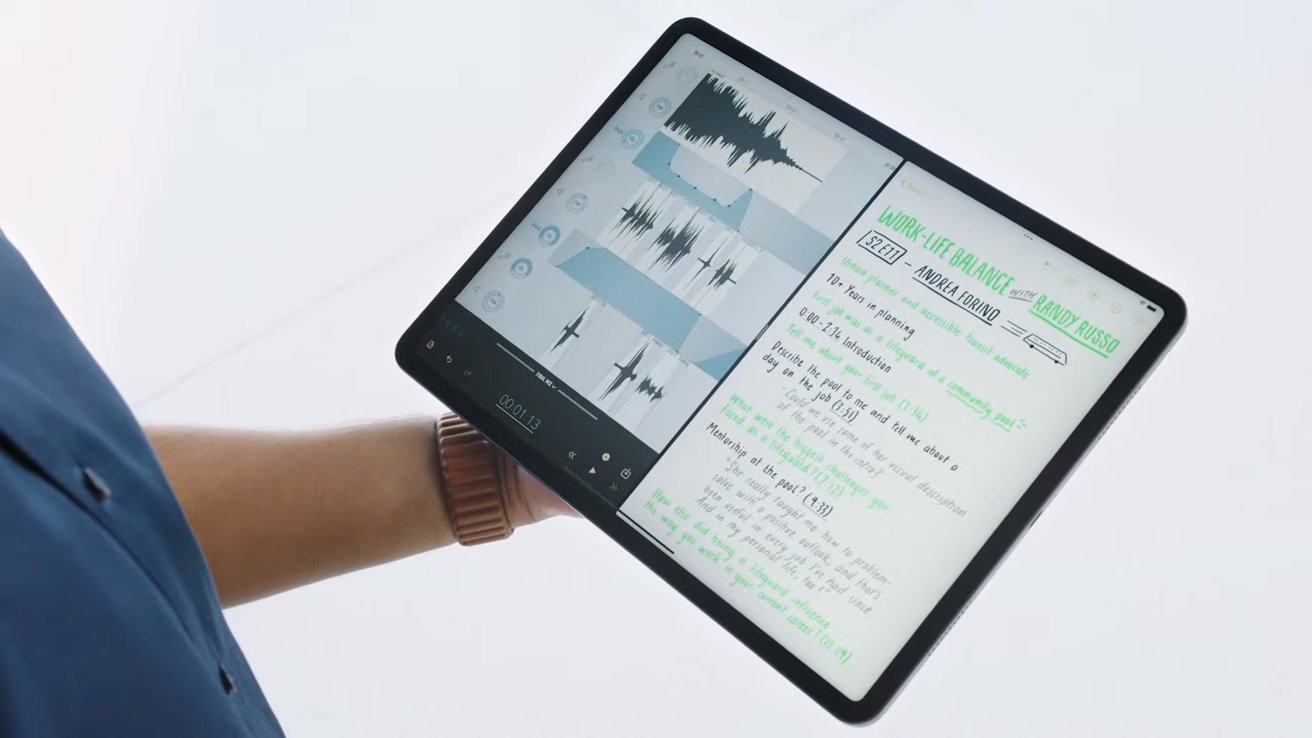 Multitasking will be revamped in the new update, featuring new gestures that allow a more straightforward drag-and-drop split-screen interface. Also new for multitasking is what Apple has dubbed "the shelf." The Shelf will display all open windows for any app.
Also introduced was Quick Note, a system-wide feature that allows users to swipe up from the lower-right corner to create a context-sensitive note. For example, while in Safari, if you would make a Quick Note, it would include a link to the website you're currently visiting.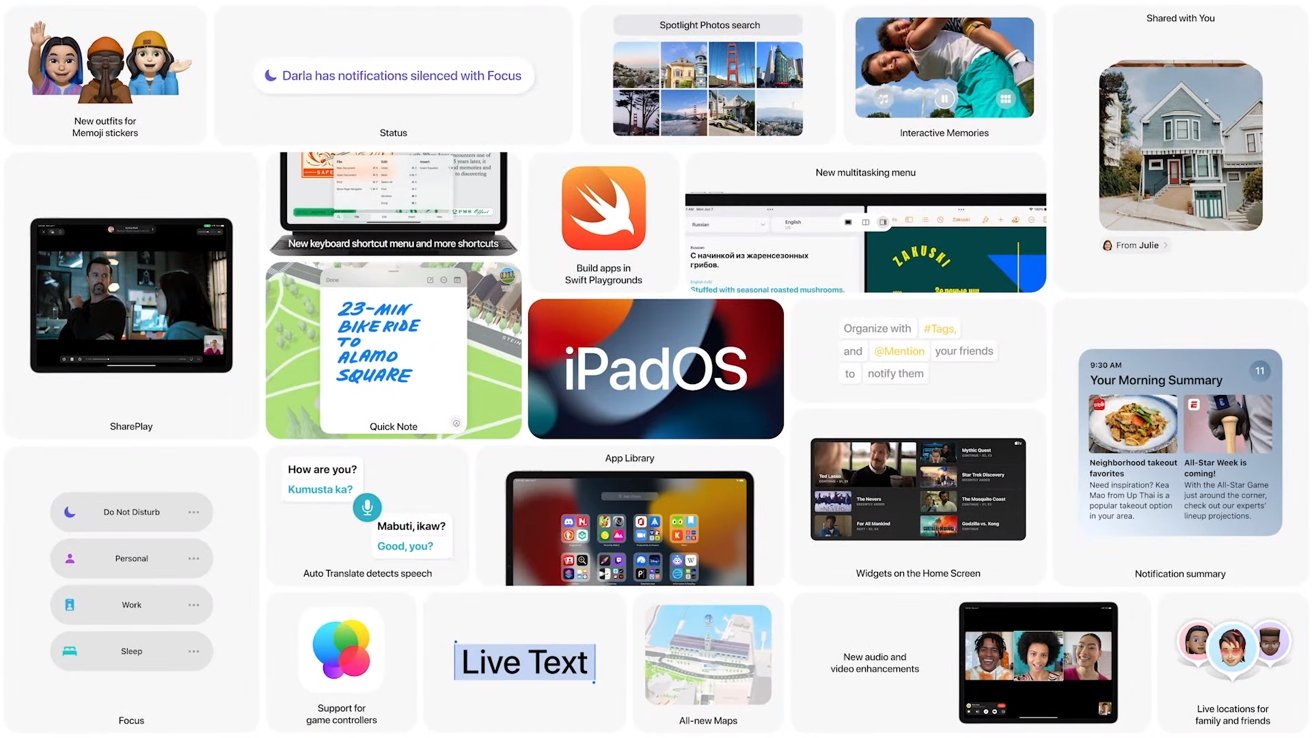 Translation features will make their way to iPadOS 15, allowing split-screen and a new Auto Translate feature that will detect when you're speaking and what languages. It will then immediately translate in real-time to help facilitate multicultural communication.
Lastly, Swift Playgrounds will allow users to create apps for iPad and iPhone entirely on their iPad.
macOS Monterey
The next
macOS
release has been officially announced, named
macOS Monterey
. Apple continues to encourage users to fully entrench themselves in the Apple ecosystem, this time by announcing a new feature dubbed Universal Control.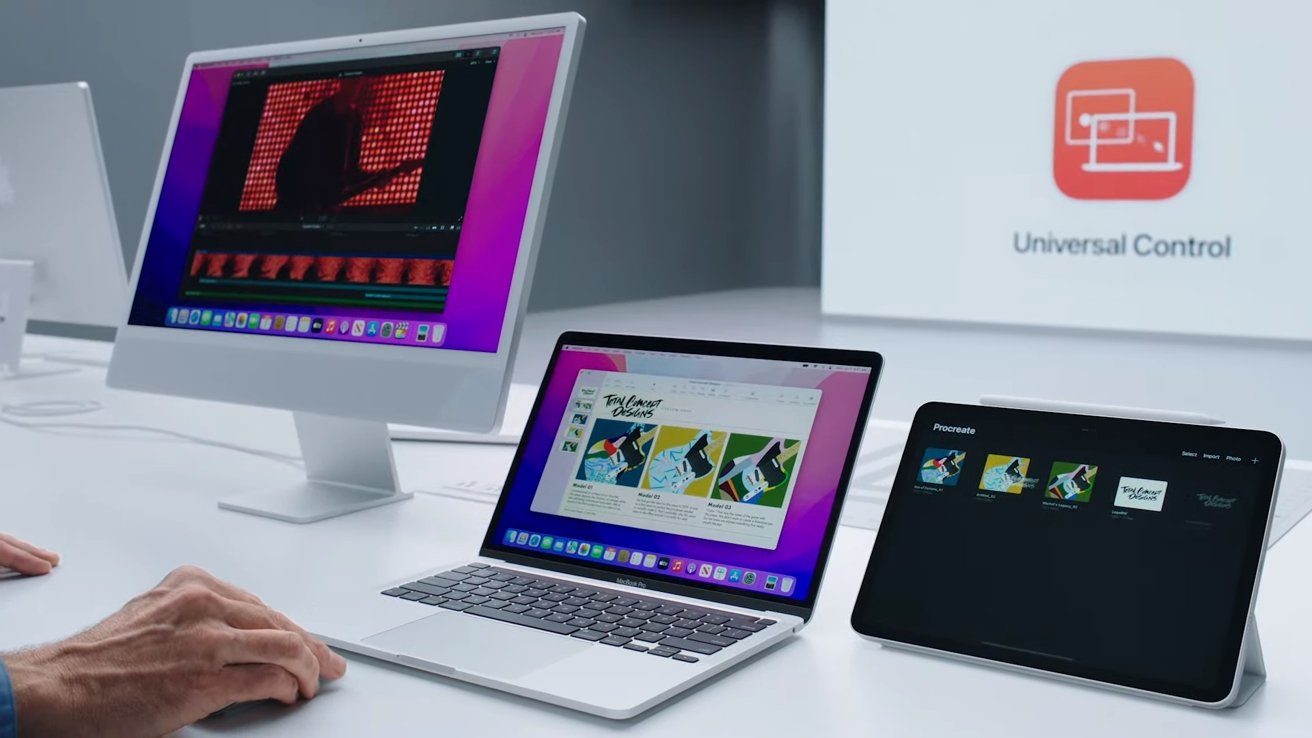 Using the keyboard and mouse or trackpad on a Mac, users can control iPads or other Macs nearby. With one keyboard and mouse, users can switch between controlling any of the devices. But it can also allow movement between them all, with drag and drop working across every device.
Shortcuts will soon make an appearance on macOS, too. Like on the iPhone and the iPad, Shortcuts will allow users to link together a series of actions to make quick work of typically complex workflows.
Safari will gain a bit of a facelift on macOS Monterey. New tab groups will allow users to manage multiple tabs without fear of cluttering up their workspace.
watchOS 8
The Apple Watch saw a few new updates as well. Unsurprisingly, the most significant updates included ones related to Apple Health. The Breathe app will be renamed Mindfulness and features a new Breathe animation, as well as a new meditation session called "Reflect."
Messages got a slight revamp, with the ability to search for GIFs and the ability to use the Digital Crown to move the cursor as needed.
In the case of users enabling Do Not Disturb mode on their devices, the status will be displayed in Messages, advising the user "has notifications silenced with Focus."
Under Focus, users can set up modes for different situations, which can also be enabled or offered depending on where the user is. For example, a configured Fitness mode could automatically trigger when a user is at the gym.
Focus
To help users keep their focus when doing other tasks, Apple's adding several features to minimize the number of distractions that could occur.
Notifications across all Apple devices are getting a facelift and now have a Notification Summary. Rather than a long list of notifications, a single, prominent summary notification can be provided to the user whenever they wish, combining all essential items into one message.
Apple Health
Apple Health is gaining some
significant upgrades
in the future, thanks to features like trends and Health Sharing. Trends will track and display long-term changes to health metrics like steps, sleep, and more over time.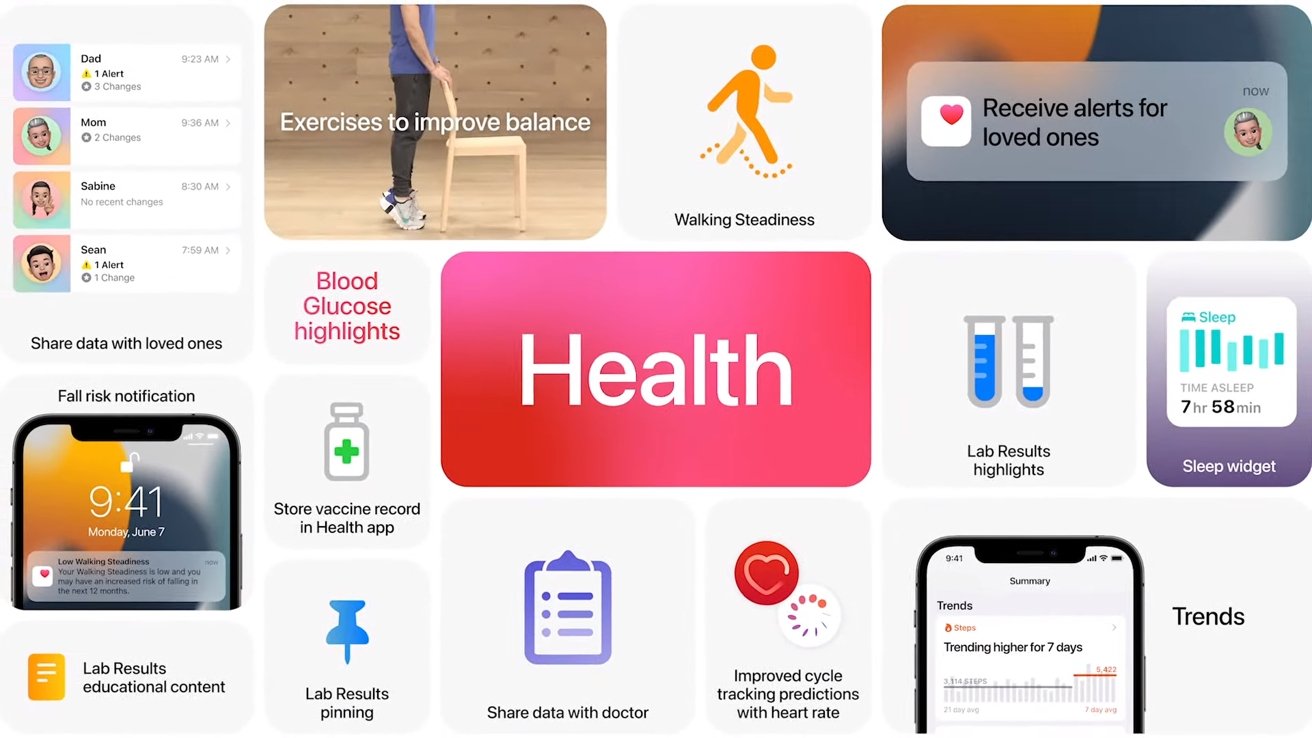 Health Sharing will allow users to monitor the health of loved ones, especially aging parents or children. Additionally, many health care networks, including AthenaHealth and Meditech Expanse, will allow users to easily share their Apple Health data with their doctors.
Apple has added two new workouts to the Fitness app -- Tai Chi and Pilates. These workouts are also featured in new Apple Fitness+ sessions available to users this fall.
FaceTime
Apple will soon release SharePlay, a new feature that allows Apple users to share streaming content across FaceTime calls on iPad, iPhone, Apple TV, and Mac.
Users will be able to share their favorite streaming content, such as music, movies, and TV shows, with other users, allowing them to enjoy media with friends and families. Users will be able to share content from Apple TV+ and Apple Music and content from Disney+, Hulu, HBO Max, and many others.
Also introduced with FaceTime is Apple's Spatial Audio feature. The audio will sound as though it is coming from the person's portrait currently talking. Voice isolation improvements will help cut out background noise, while a wide spectrum audio mode will also be available.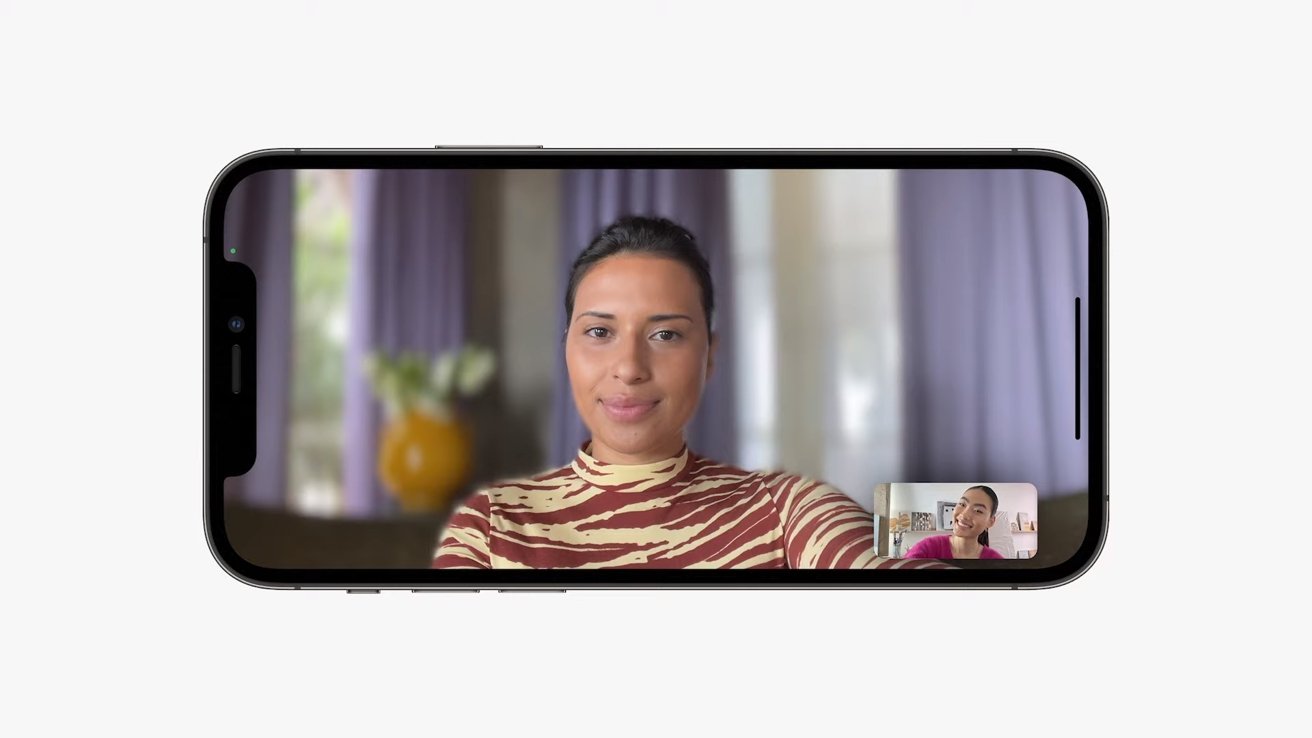 Additionally, FaceTime will also gain a Portrait mode, which will automatically blur the background to help center the attention on the subject.
Perhaps most unexpectedly, Apple is now allowing non-Apple devices to use FaceTime. Apple users will be able to generate and share a link to a FaceTime call, similarly to the way Zoom does it, and anyone using a device with a web browser and a camera can join.
HomeKit
HomeKit
is also getting its share of
new features,
kicking off with a new industry interoperability standard known as Matter. Matter seeks to unify the smart home market and allow iOS 15 to control both HomeKit and Matter devices in one place.
Security cameras in HomeKit are getting an enhancement -- they'll now be able to detect packages, alerting users when a delivery is made.
Apple TV gains some new home features as well, allowing users to turn on lights from within a security camera view and displaying multiple camera views at the same time.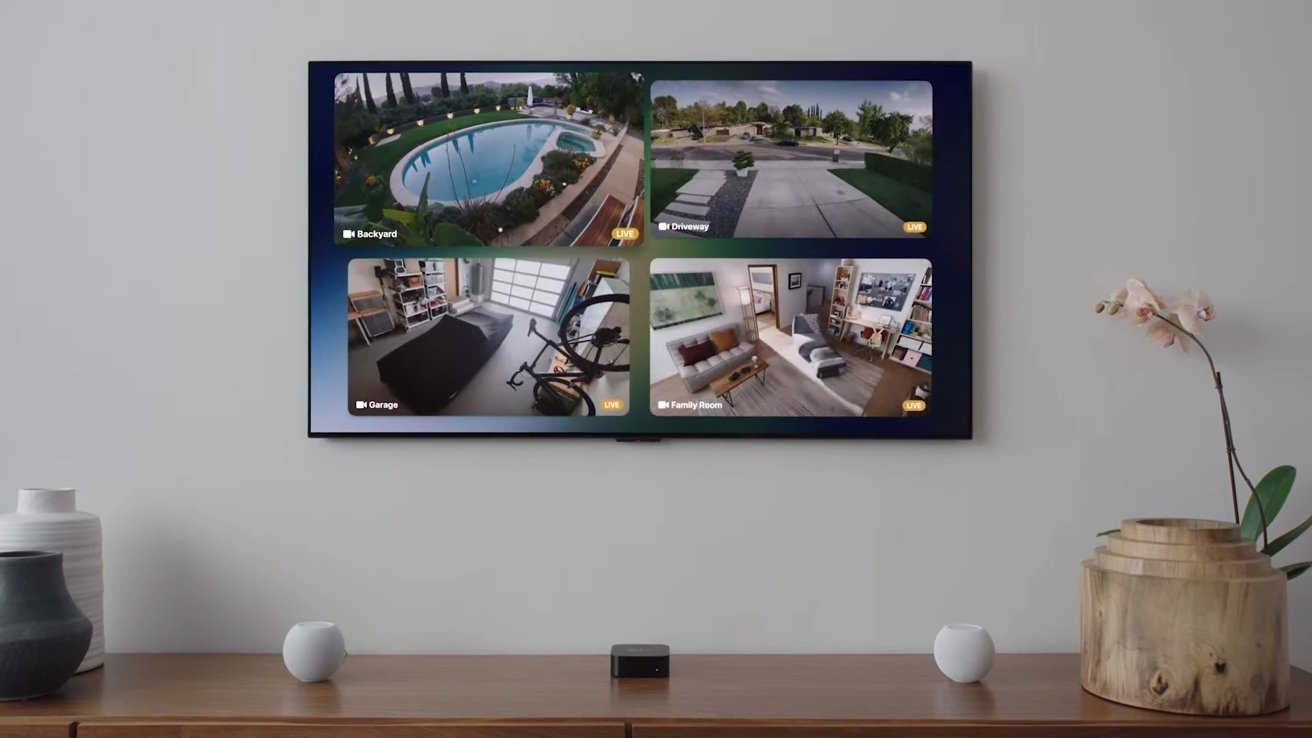 Also planned is the addition of Home Keys, which will allow users to tap-to-unlock their door. This feature is consistent with other developments from Apple, including the highly anticipated Apple Car Keys.
Designed to work with HomeKit, watchOS 8 will allow users to broadcast messages to speakers in their homes via the HomePod intercom system. Apple Watch wearers will also have quick access to HomeKit accessories that they likely need based on their previously observed actions.
Siri
For the first time, Apple is bringing Siri to third-party devices and platforms, allowing HomeKit-compatible companies to
integrate Apple's smart assistant into their devices.
The move would allow companies
such as Ecobee
to enable voice commands for products such as their Smart Learning Thermostat. According to Apple, third-party devices will support personal requests, intercoms, timers, and alarms.
Xcode
Xcode has gained a new
cloud-based toolset,
Xcode Cloud, likely meant to facilitate remote work. Xcode Cloud allows teams to find and fix issues faster. Developers can commit a change to their code, and because it is stored and compiled in the cloud, everyone on a team can see the changes.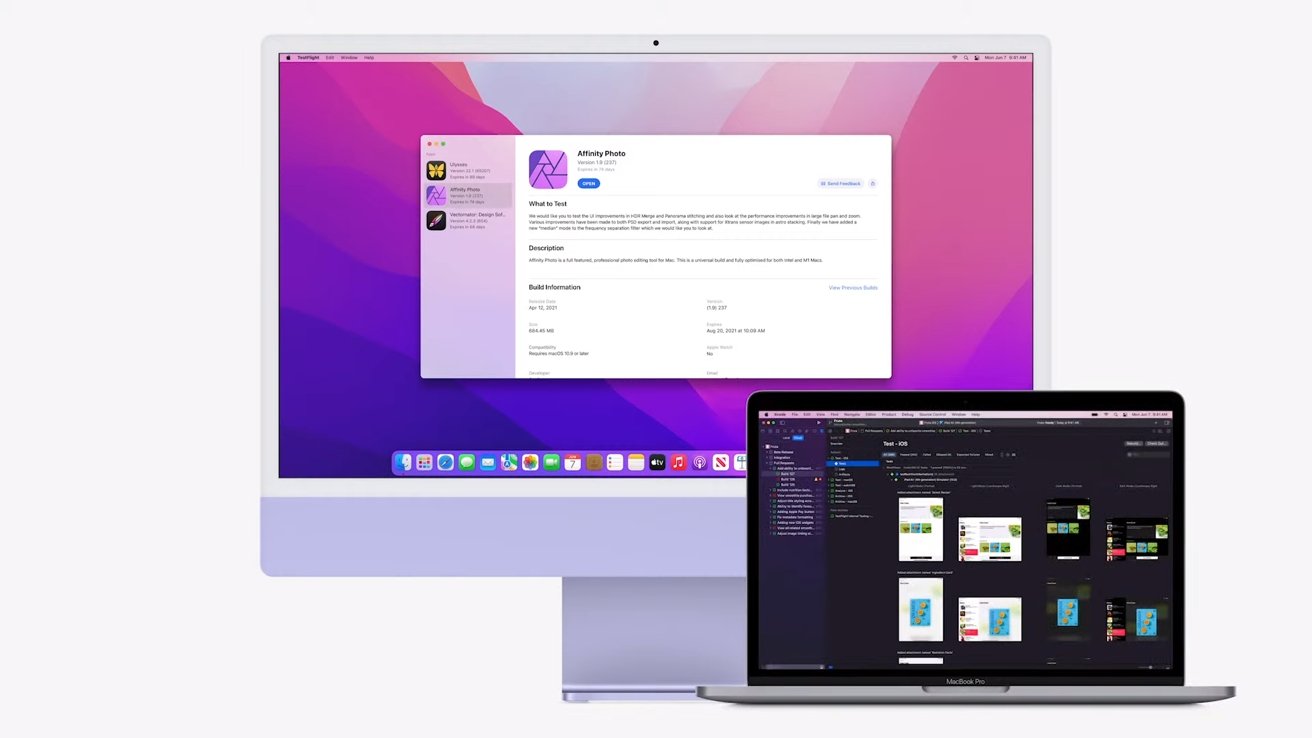 The feature will also run automated tests in parallel, allowing them to be completed in a fraction of the time. Apps will be simulated running on every Apple device and platform.
Once compiled, the app can be automatically distributed to testers on a team and external beta testers with TestFlight. Testflight will also be available on macOS in the future.
What AppleInsider thought of the event
Mike Wuerthele
I've said it before. I've said it here, and I've said it as recently as this year on social media -- WWDC is not primarily a hardware event. And, three times out of the last decade, WWDC saw the "reveal" of hardware that wouldn't ship until December, and even then in really limited quantities.
The writing was on the wall for this event. First, Apple only started shipping the M1 iMac and iPad Pro just a few weeks ago in an environment where Apple is increasingly feeling the impact of chip shortages. Secondly, that iMac and the rest of the already-released M1 gear is fine for back-to-school. And, from a marketing standpoint, why control the news cycle for one day, when you get the chance to do it again with an "M2" or whatever they're going to call it for Pro-grade hardware?
There's also been a lot of really stupid videos and Twitter takes talking about how the iPad Pro is wrecked or wasted by Apple in iPadOS 15. There won't be droves of folks returning them, nor has it been destroyed by Apple somehow, by not yet bringing Final Cut Pro and the like to them. Different platforms have different focuses. Not every product Apple makes has to be specifically aimed at every user! There are plenty of uses for that power now, just not supplied by Apple for specific reasons only Cook and company are privy to.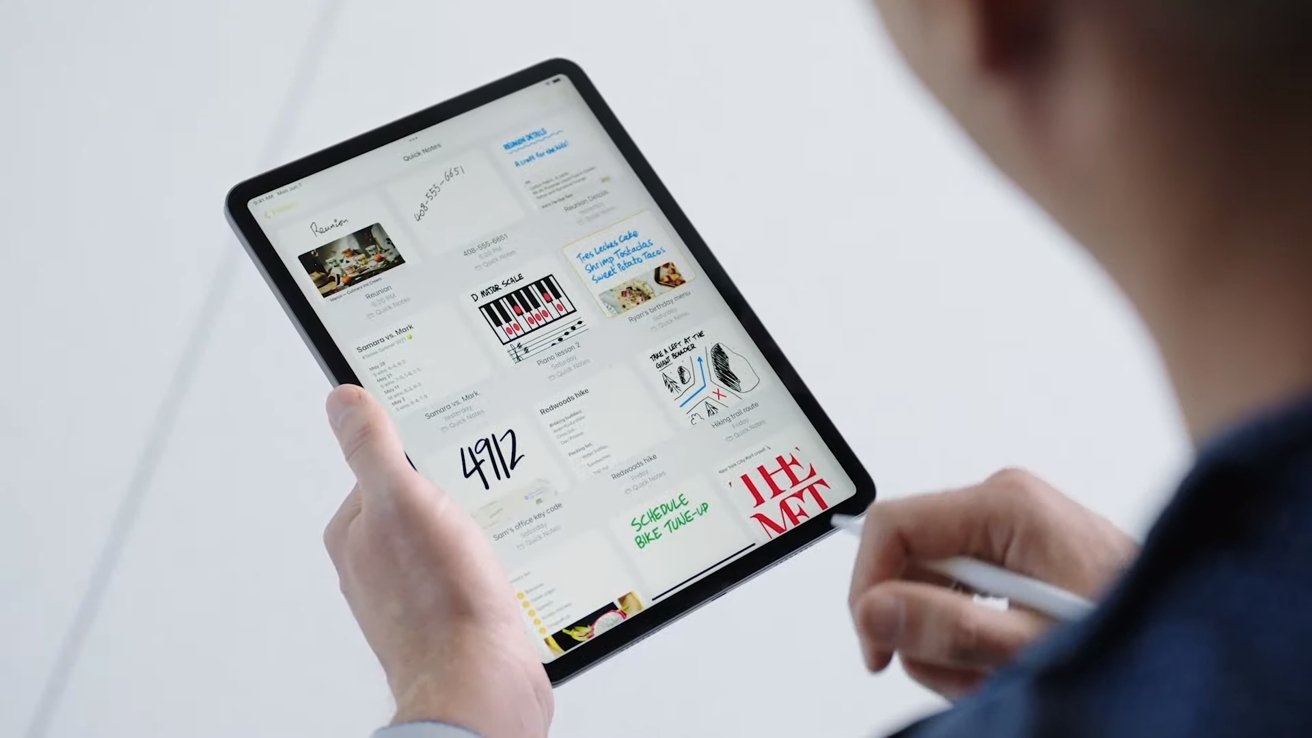 Anyway -- Apple has done a lot to advance the operating systems in the fall. It spent a lot of attention on iOS and iPadOS, and I've already seen a lot of grumbling that macOS seemed like an afterthought. As a reminder, there are more than 20 iOS and iPadOS users to every Mac user, so the focus on a media-centric flashy event was always going to be obvious. The sessions for the rest of the week will cover much of what Apple decided to not prioritize during the keynote itself.
Individual features that stuck out to me in the keynote were the
(inevitable) expansion
of the HomePod mini and Apple TV relationship, Android users on FaceTime calls even if they are
through the browser
, and Apple's VPN implementation will be interesting to take a deep-dive on.
From a developer standpoint, Swift Playgrounds able to
compile apps
is fascinating to me and a migration of a Pro function to the iPad, and I'm interested in seeing what the advantages and limitations are on Xcode Cloud. It remains to be seen what the new App Review guidelines
banning manipulated reviewst
will do, if anything, as it will require an absolve army of reviewers to deal with what already exists, much less what miscreants keep trying to do.
But, with all of this, it isn't a switch that gets thrown in the fall. Much of this won't be available for iOS 15.0 or macOS 12.0. Some arrives later -- and what that all is, and when it specifically lands, isn't yet clear.
William Gallagher
For weeks I've been telling people no, no, WWDC is a software event, they won't release new hardware there. But the barrage of people telling me that they would, that there'd be a 14-inch MacBook Pro in particular, was so much that they convinced me.
Consequently, I am now one of those people who are disappointed that Apple didn't do what it never said it would. It's exacerbated because I am not only in the market for a new MacBook Pro, but I'm on a deadline so I would have personally carried my cash over to Apple Park if they'd announced one.
As I was so focused on the Mac, I found its placement at the end of the presentation a little flat. It's definitely true that I now want macOS Monterey, and certainly true that I will be a heavy user of Shortcut just as soon as I can. But the majority of the Mac element was in saying that it had all the things Apple had already talked about in iOS 15 and iPadOS 15.
Except for Safari. Safari was announced as being "an app that's central to the Mac experience," but its moment in the sun was rather shared by Safari on iOS.
That all said, the new Universal Control was the coolest thing shown, possibly not just in this keynote but ever. When I do get my MacBook Pro, it's going to be so simple working it alongside my Mac mini.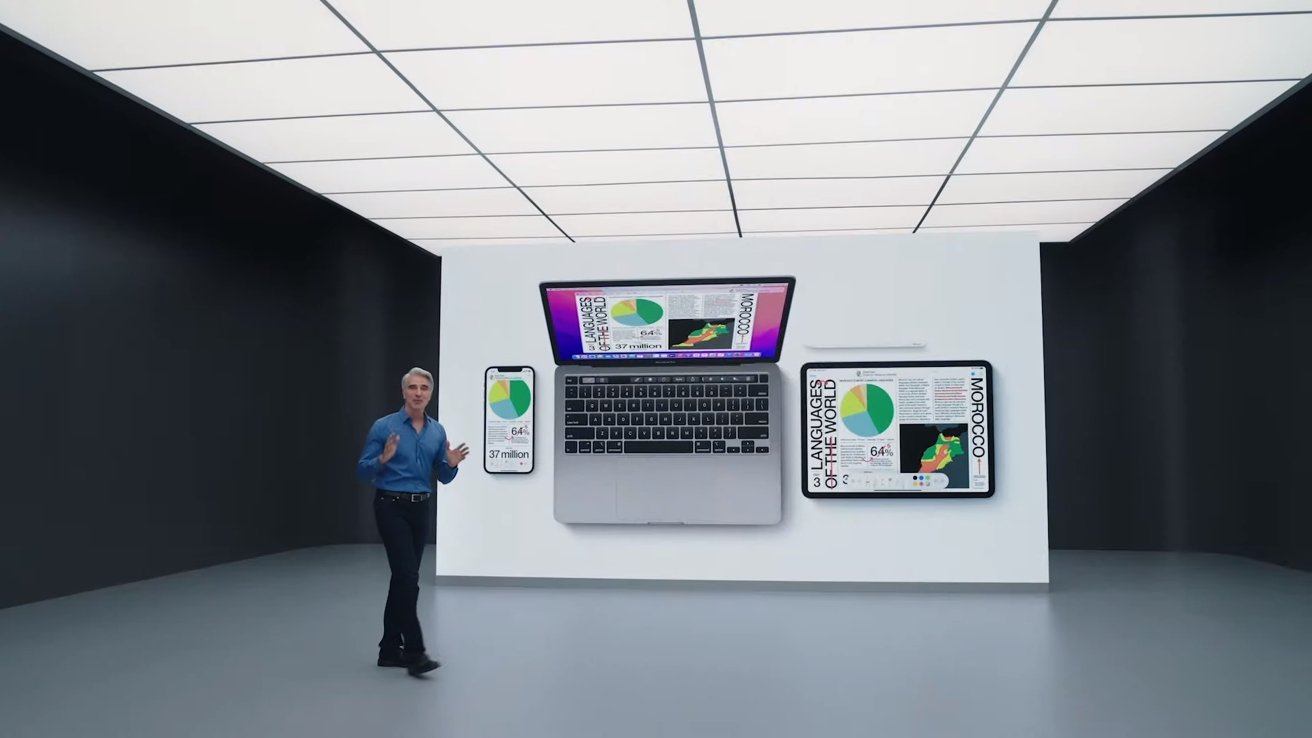 Usually when there's a big macOS update, in particular, things seem to go through the same sequence. Everything sounds brilliant, you want to upgrade, and then at first when you do, you don't find very much different. Except that then just a few days into it, you realize you could never go back.
This time there aren't so many great reasons to yearn for macOS Monterey, but it feels like there are so many small ones that I wish it were September already.
Malcolm Owen
As usual, the WWDC keynote was an infodump that turned my brain to mush over time. The sheer quantity of information Apple provided, as well as what wasn't said during the address itself, was hard to take in all at once.
However, there were a few bits of the event that were clearly the best in my eyes, though for fairly personal reasons.
Seeing Universal Control reminded me of my time using multiple computers many years ago, relying on tools like Synergy to have a single keyboard and mouse to use across two computers without a KVM. Universal Control does practically the same thing, so I will hopefully get away from having to touch the iPad screen when I have to send messages in an open app while at the Mac.
Secondly, iCloud Private Relay is a bigger deal than many will think, especially when you consider there are people who truly need to maintain online security. I'm talking targets of political regimes and other seriously important people of societal interest here. Sure, your typical VPN does well, but you have to actually truly trust it isn't doing things behind the scenes. While you have to trust both Apple and its unnamed third-party operator, the nature of the tool means neither side gets the whole picture, mitigating the trust issue almost completely.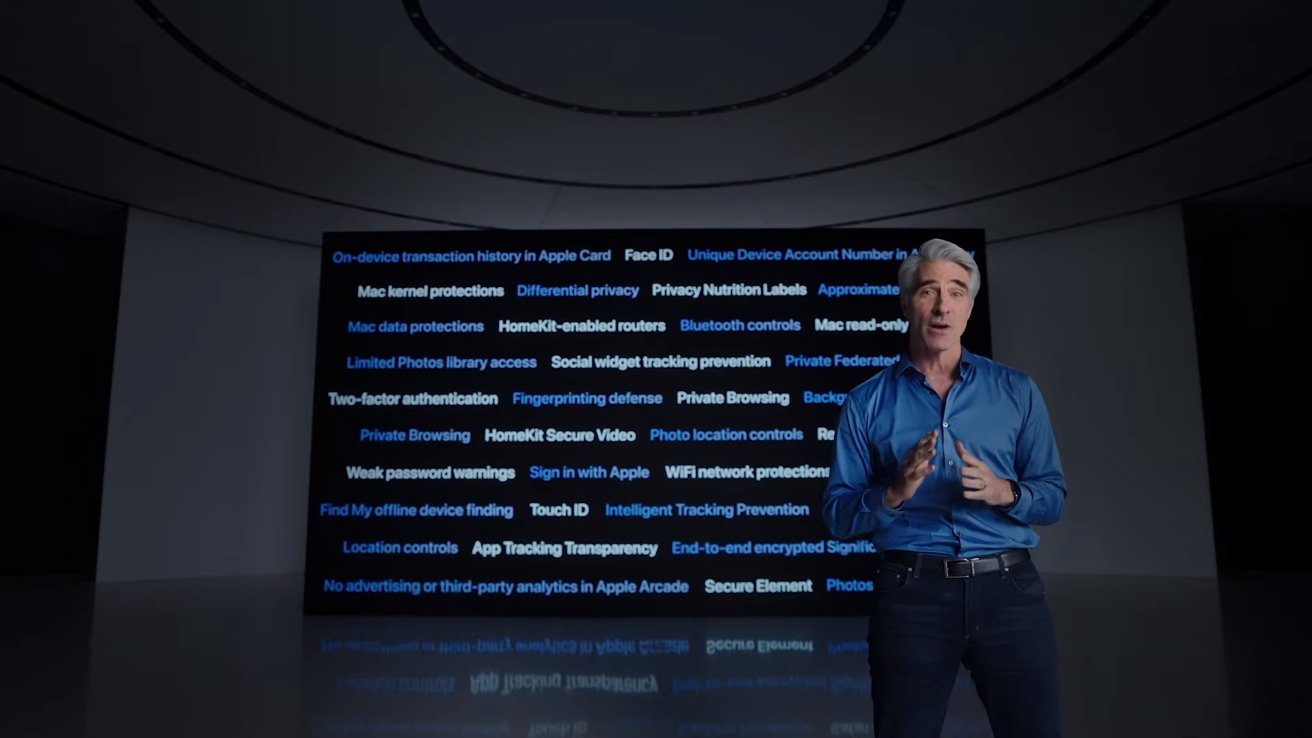 The changes to Swift Playgrounds to make it more useful for app development is extremely good for people who want to work from an iPad rather than a Mac, especially for the ability to submit apps to the App Store without going through Xcode on a desktop. This is a massive step towards having an actual Xcode environment on iPadOS, which may only be a year away, though I can already imagine the swathes of developers complaining that it isn't here already.
The only real downside with the entire presentation is that it barely touched tvOS at all. There is a developer beta, you saw the word "tvOS" on screen at points, and even an Apple TV itself, but aside from a mention about Spatial Audio in relation to
AirPods,
it wasn't really represented on the virtual stage.
Neil Hughes
Despite a few glaring omissions (why no Xcode for iPad, or Apple Fitness+ for Mac?), Apple's WWDC 2021 keynote was a success, if only because it made not only Apple's platforms, but also their cross-platform services, feel big, important and fresh.
iOS is always going to be a stand-out, but the Mac also got its time in the sunshine with Monterey.
For me, the true stand-out feature of the show was Universal Control, which will allow Mac and iPad users to have their Mac's trackpad, mouse and keyboard be used to control both devices simultaneously. It's like a reverse-SideCar but importantly places emphasis on running iPad apps natively, rather than just using your iPad as a second display for your Mac.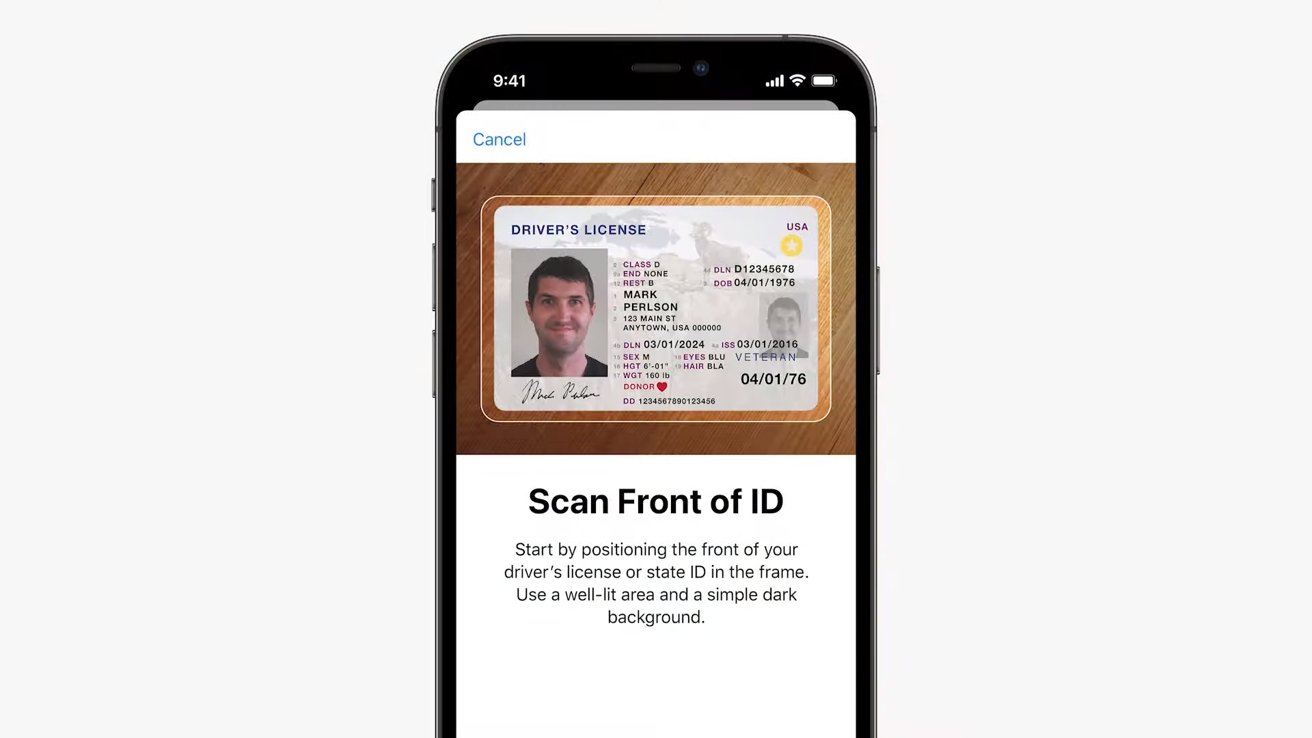 I'm also excited about Shortcuts for Mac, ID cards and driver's licenses for Apple Wallet, Spatial Audio on Apple TV, home keys in HomeKit, Private Relay browsing with iCloud+, and improved text input for iMessages on Apple Watch.
Some announcements admittedly fell flat for me. FaceTime in a browser on Android and Windows is fine, but post-Covid, why not just make native clients for those platforms? It's great that the Photos app on Apple Watch is getting fleshed out, but are that many people viewing and sharing photos from a device that doesn't even snap pictures? And allowing Swift Playgrounds developers to write and submit iPad apps from an iPad feels like a bit like a slap in the face to those of us who have been clamoring for "true" pro apps for iPad.
My biggest disappointment from WWDC 2021 was multitasking for iPad. Rather than rethinking the entire iPad multitasking system, Apple instead added a few buttons to make the current system slightly more intuitive.
With the iPad Pro now sporting the same M1 chip as the Mac, this felt like the right time to give the iPad a robust multitasking user interface that would empower many more to use their iPad as their primary computing device. I don't know what the right solution is for the future of the iPad, but Slide Over and Split View aren't it.
The iPad deserved better this year, but the iPhone, Apple Watch and Mac all got an appropriate amount of love. I'm excited for developers to get their hands on these tools, and to dig into the betas myself.
Amber Neely
I'm already aware that many of my cohorts will disagree with me, but for me, the stand-out was iPadOS 15. I'm not someone who is looking for their iPad to replace their laptop -- if I needed a portable computer, I'd rather just own a MacBook of some sort. I greatly appreciate the fact that the iPad is a wholly unique device, at least for the time being.
I love the addition of Widgets, which I'm a heavy user of on my iPhone, though I've always found them a little lacking on the small screen. I like the idea of widgets being incorporated into my screen layouts alongside my apps.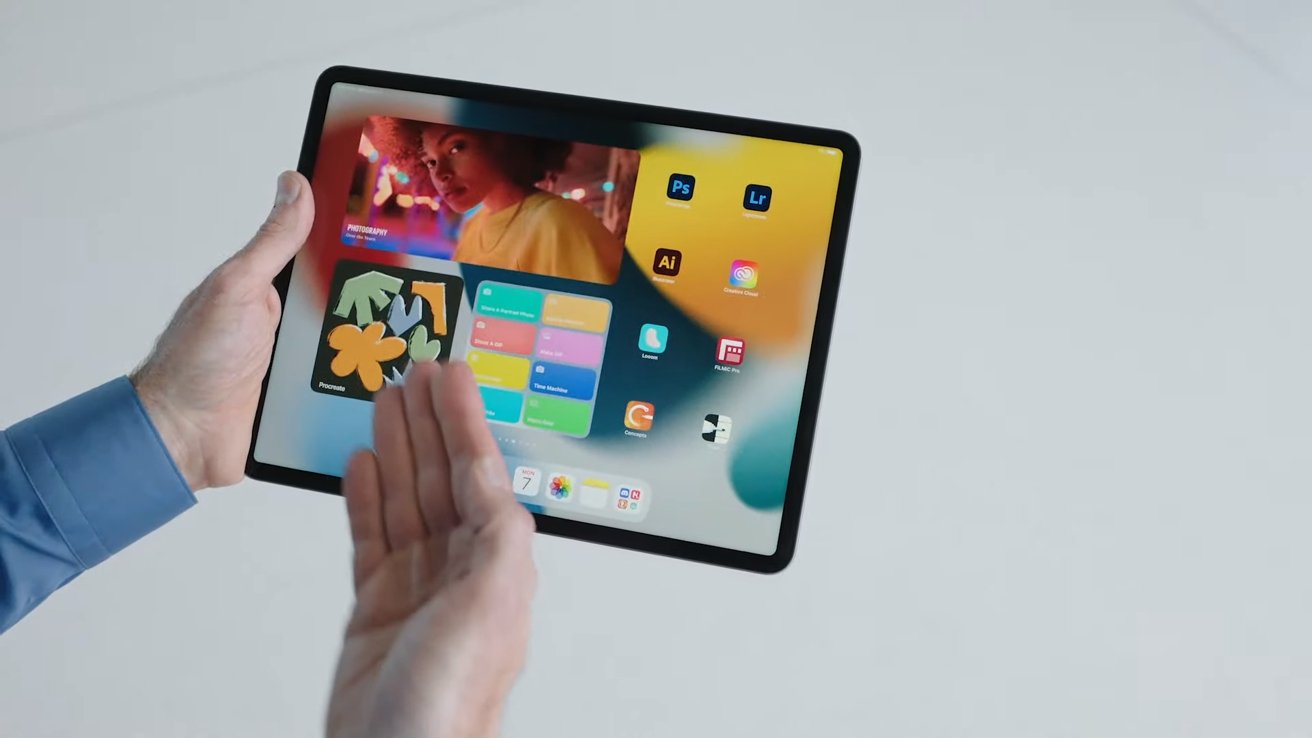 I love the ability to link together an iPad and a Mac with a single keyboard and the ability to drag and drop things from one device to the next. I already use AirPlay daily, and this seems to streamline the process.
Additionally, I like the idea of Quick Note. A lot of the time that I'm using my iPad, I'm using it to browse the web. Having the ability to swipe up to make a quick note that I can browse across devices later saves me a lot of time and effort of either bookmarking or airdropping the link to my Mac and trying to remember why I found something important in the first place.
Mike Peterson
Apple is getting really good at making prerecorded keynote videos. Just based solely on the production, I think the WWDC 2021 event was my favorite pandemic-era Apple keynote.
On the subject of announcements, I thought the suite of new features was well-rounded and expansive. I especially appreciated the focus on health and privacy -- two things that Apple does better than any other major technology company.
I think debuting cross-platform updates, such as the Safari refinements and new privacy controls, is the right way to go for such a complicated ecosystem as Apple's. The Live Text feature is sure to be a game-changer across iPhone and Mac.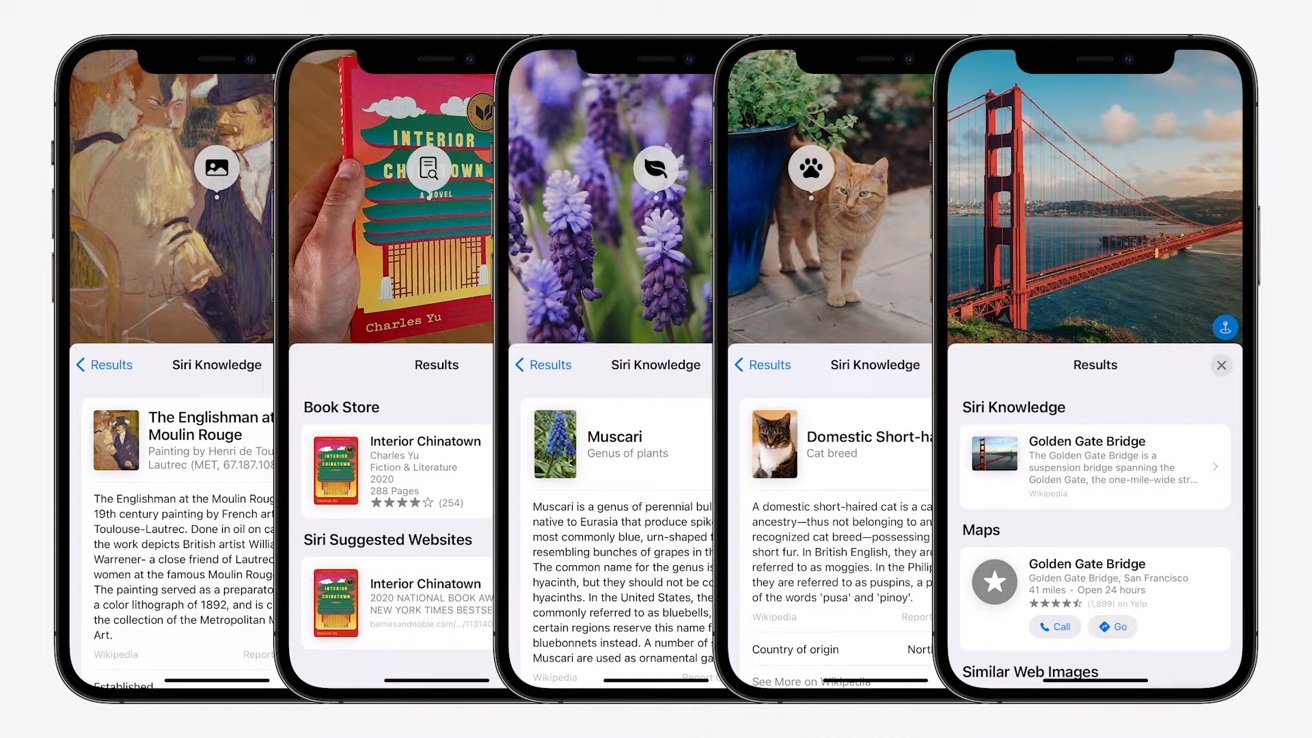 One key stand-out to me was the fact that certain updates, like iCloud+ and Spatial Audio, are available free of cost to existing subscribers. I think that suggests Apple is more focused on creating an ecosystem that's hard to leave than making a quick buck with features that are unrealistically priced.
It's kind of weird that tvOS 15 wasn't mentioned at all during the keynote. After the video ended, there wasn't any PR. One could draw some conclusions about what that means for tvOS, but I honestly think it's largely because there just wasn't room for what will likely be a minor update.
Wesley Hilliard
Apple took several existing features and tied them together in new and exciting ways. While the totally new and unique feature list isn't that long this year, what Apple introduced is impressive nevertheless.
Overall the presentation was fun but missing some of the more intense transitions and videography we saw in the fall 2020 events. I did enjoy the meme-worthy teleportation device some Key and Peele fans might recognize.
I believe a lot of what was shown barely scratches the surface of what's coming in the future operating systems like iOS 15 because we only saw what Apple built. Third-party developers have access to a new swath of APIs to explore for their apps, and I expect iPad apps will benefit from them most.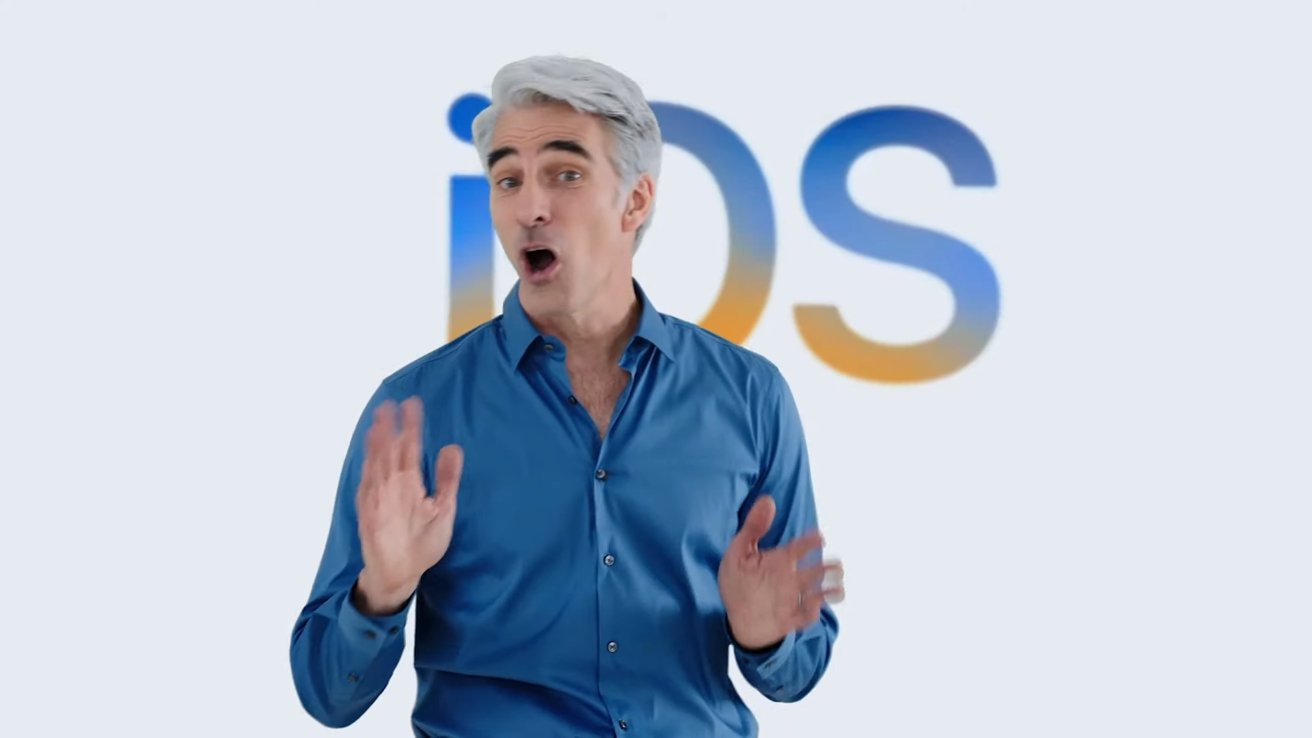 Perhaps the most insane moment of the presentation was Universal Control. Moving the cursor and dragging an item across devices was such a flex of Apple's vertical integration I'm surprised there isn't already a lawsuit.
A lot of the wishes I had for iPadOS were not addressed in the keynote, and I doubt many will be in sessions either. External display support, audio intent control for recording podcasts, and improved peripheral support aren't necessarily WWDC features anyway. Apple could change these at any point through the year, like with cursor support in iOS 13.
As we dive through the miles of documentation and sessions, I'm sure we'll discover a great many new features not mentioned on stage. I'm already thinking of all of the apps and services I'll no longer use, thanks to Apple's latest updates.
Daniel Hipskind
The WWDC 2021 keynote introduced several new features to most of Apple's devices. But, when it comes to most WWDC keynotes, I usually judge based on the primary devices I use -- iPhone and Mac. And this year, I was underwhelmed by the features brought to both of these devices. It felt like the pandemic held them back with many of the features they wanted to bring.
The theme before the keynote with the intro and other advertising showed many iMessage messages and other features. This made me hopeful for several new iMessage features -- like editing messages, disappearing messages, and other elements that other message services have.
I hoped Apple would bring more multitasking features to iOS. iOS is missing locking apps, especially ones where audio is playing. It would've been nice to see Apple bring a quicker way to switch between multiple apps, possibly bringing the new Safari tab switcher to the multitasking screen.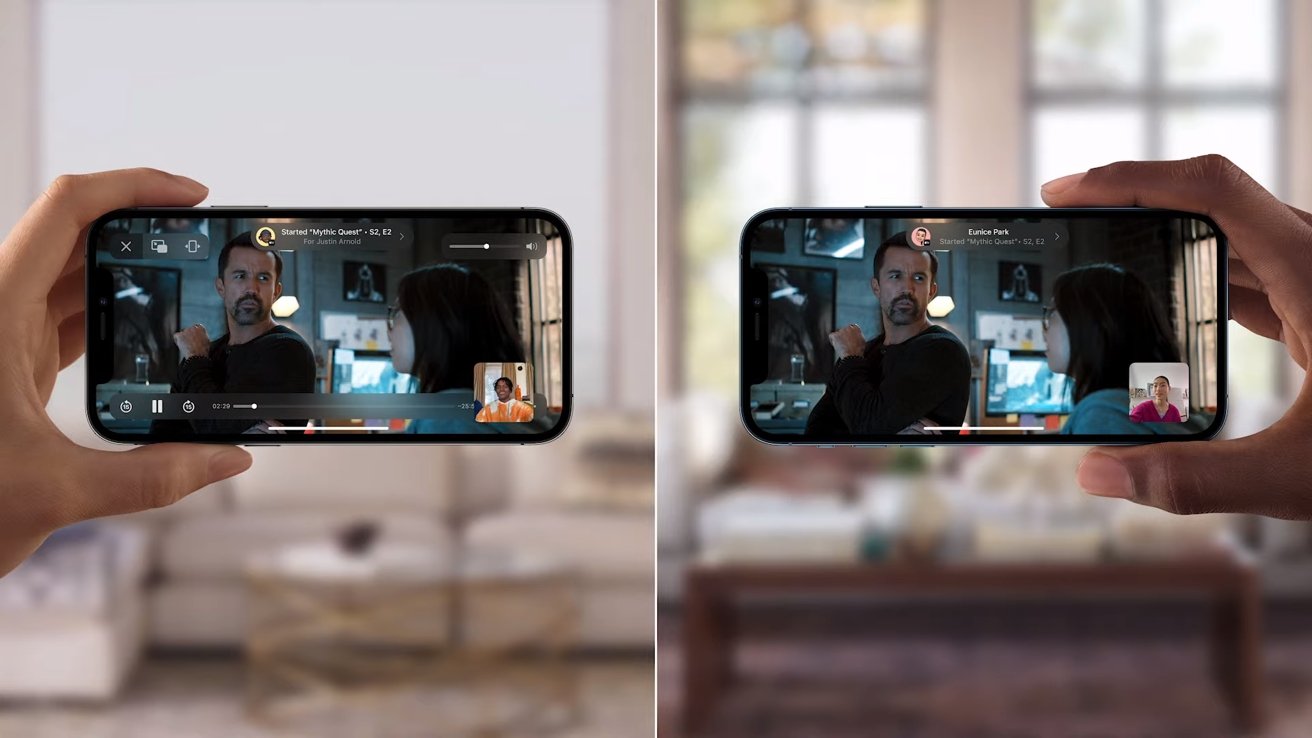 However, I was amazed by many of the features they brought to iOS -- Including Live Text, SharePlay, more FaceTime features, Focus, Visual Look Up, and ID cards in Wallet. Live Text is a feature I have been using on Scanner Pro by Readdle for a while now, but it's great to find it in stock iOS now. After trying Live Text on my own iPhone 12 Pro Max, I was even more impressed with its accuracy.
The brief discussion of macOS 12 Monterey during the keynote did bring some welcomed features. Apple decided to bring Shortcuts and TestFlight to the Mac finally. Other than these features, AirPlay to Mac, and Universal Control -- which I'll never use -- these felt like the only new features built explicitly for macOS. And in my opinion, they should've been on macOS a long time ago, so it didn't feel extraordinary.
Besides these device features, I was looking for Apple to give me a reason to purchase the new
M1
iPad Pro. And other than Continuity features which I can use on any iPad, they did not convince me that the M1 chip iPad Pro is worth purchasing. Other than future-proofing, I'm not sure why 16GB of RAM in a machine without Pro apps is required, and the omission of "real" external monitor support is glaring.
Stay on top of all Apple news right from your HomePod. Say, "Hey, Siri, play AppleInsider," and you'll get latest AppleInsider Podcast. Or ask your HomePod mini for "AppleInsider Daily" instead and you'll hear a fast update direct from our news team. And, if you're interested in Apple-centric home automation, say "Hey, Siri, play HomeKit Insider," and you'll be listening to our newest specialized podcast in moments.
Follow all the details
of WWDC 2021 with the comprehensive
AppleInsider
coverage of the whole week-long event from June 7 through June 11, including details of all the new launches and updates.