HomePod doesn't have manual EQ options, will auto-adjust based on analytics says Apple's E...
People buying a HomePod will have to rely on the speaker's own automatic EQ adjustments, as there are no manual controls, Apple's senior VP of Internet Software and Services said at today's Pollstar Live conference for the concert industry.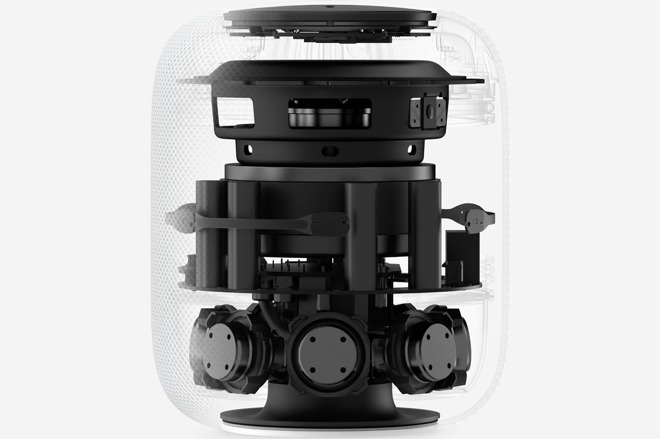 The
HomePod
uses analytics to set levels for
each individual song
,
Eddy Cue
said according to Eventellect co-founder Patrick Ryan. The approach could upset people who prefer extra bass or treble in their music.
Apple has made automatic tuning a focus of the product. It uses microphones and beamforming to gauge the acoustics of a room, correcting for problems within seconds. An accelerometer is used to detect if the speaker has been moved, meaning that it will readjust on its own.
Early reviews
have given the HomePod good grades for audio quality, but sharply criticized Siri as weak next to the AI assistants in devices like the Amazon Echo and Google Home. Another point of criticism has been its reliance on Apple Music and iTunes, whereas an Echo or Home can use a variety of third-party services, such as Spotify.
The first HomePod orders will ship on Friday, Feb. 9. The product costs $349 and comes in two colors, black or white.