Apple to launch branded over-ear headphones as soon as this year
Capitalizing on early success with AirPods, Apple is readying a branded over-the-ear headphone product that could launch as soon as this year, according to KGI analyst Ming-Chi Kuo.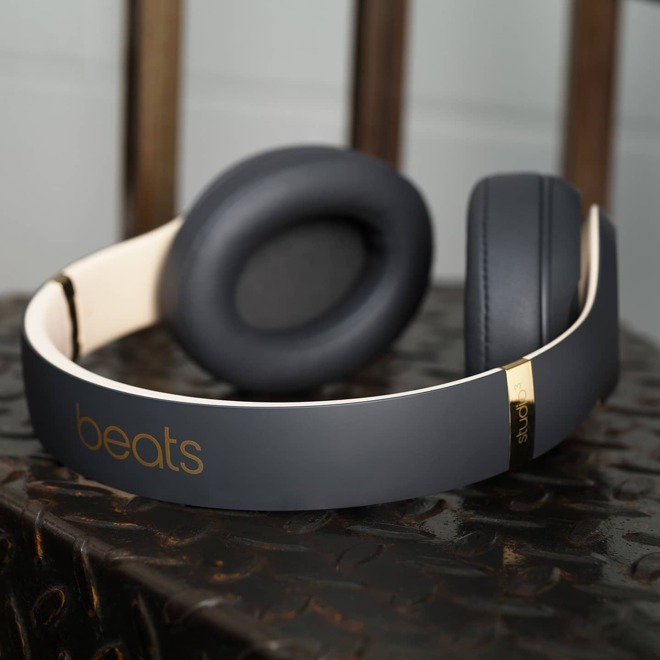 In a note to investors seen by
AppleInsider
,
Ming-Chi Kuo
predicts Apple to debut a branded high-end,
over-ear headphone
with an "all new" design to add to its growing audio accessory lineup. A specific launch timeline was not provided, but Kuo believes the device is unlikely to debut prior to the fourth quarter of 2018.
Though not specified in the note, the headphones will likely feature wireless connectivity. Kuo says Apple is aiming to deliver a product that boasts the convenience of AirPods but with better acoustic qualities.
Similar to Apple's Beats brand, the over-ear model is expected to be more expensive than the in-ear
AirPods
. According to Kuo, the company is looking to pack in high quality audio components that will boost performance, but those parts come at a price.
What Kuo means by an "all new" design is unclear, as over-ear headphones typically fall into one of two categories: open or closed back. Aside from materials and minor aesthetic variables, most headphones of this type share basic commonalities, usually incorporating two ear cups connected by a band or strap that arches over a user's head.
Current Apple supplier SZS, a metal injection molding specialist, is tipped to be part of the project, potentially pointing to the integration of metal enclosures. It should be noted, however, that MIM technology can be applied to a number of internal components normally used in the construction of such devices.
Also unknown is what audio hardware Apple intends to deploy with the new headset. The company has a history of pioneering new technologies with its recent audio equipment releases. AirPods, for example, incorporate the W1 chip to assist with pairing. HomePod is even more advanced with a beefy A8 SoC supporting adaptive acoustics involving beam forming microphones and tweeter arrays.
Along with the over-ear headphones, Kuo predicts Apple will introduce an updated version of AirPods in the second half of 2018.
Apple is expected to keep the overall AirPods design unchanged, and will instead focus on internal component upgrades to the W1 chip and an inductive charging case. To account for wireless charging capabilities, like higher thermal requirements and a tweaked external appearance, Apple will use different manufacturing methods, Kuo says.
Apple announced a wireless charging case for current-generation AirPods at last year's iPhone event, but the accessory has yet to debut. Recent rumors suggest Apple is planning a launch next month alongside the AirPower charging mat.
Kuo's prediction is in line with a
Bloomberg
report last week that said Apple is currently working on a
next-gen AirPods model
that features built-in "
Hey Siri
" functionality.
Finally, Kuo believes Apple is enlisting a new supplier to account for massive growth in AirPods production. Specifically, AirPods component orders are expected to grow 100 to 200 percent in fiscal 2018, while shipments of assembled devices will jump 60 to 80 percent over the same period. Kuo is targeting AirPods shipments at 24 to 26 million units for 2018.