Apple slashes iPhone XR prices for Chinese resellers in bid to kickstart demand
Apple has reportedly knocked down the pricing of iPhone XR units sold by Chinese channel resellers by about $100, hoping to revive the market's sagging iPhone sales.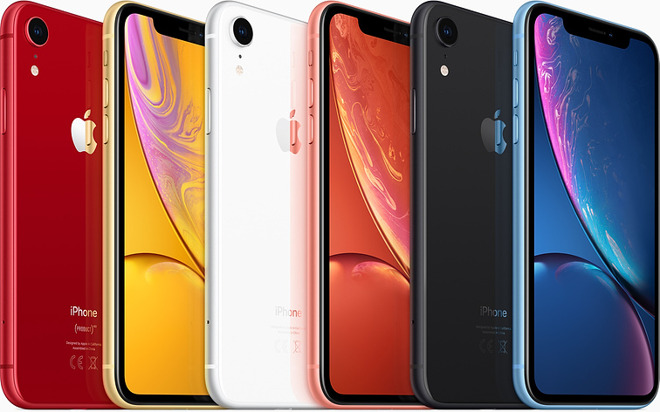 Following a notice from Apple, a "tier 1" partner that sells to distributors and retailers has lowered the XR's price from 5,980 yuan ($881) to 5,380 yuan ($793) with a 150-yuan ($22) coupon,
Yahoo Finance
said. E-commerce platform JD.com is offering a 400-yuan coupon bringing the phone down to 6,099 yuan, while electronics retailer Suning is simply selling the device for less than before at 6,199 yuan.
The 64-gigabyte XR is
out of stock
at Suning,
Yahoo
noted.
Apple's website still lists the XR at 6,499 yuan, roughly $958. Publicly the company has been counting on a
trade-in program
to ease price anxiety.
While Apple may be partly motivated by the upcoming Chinese New Year holiday, earlier this month it admitted that December quarter revenues will be
billions below guidance
primarily because of Chinese iPhone sales. iPhones have often been hard to afford for the average person in the country, and 2018 models are more expensive than ever -- phones by local brands like Huawei and Xiaomi are much cheaper while having comparable features.
Apple has
denied that the XR is a "flop,"
claiming it's been selling better than the XS and XS Max since its launch. That may just reflect badly on the XS line though, and/or the company's overall iPhone strategy, which has pushed prices and features deeper into "premium" territory.