Apple includes confusing "5G E" AT&T connectivity icon in iOS 12.2 beta
Posted:
in iOS
edited October 2019
AT&T's controversial move to add a "5G E" connectivity logo to smartphones on its network has seemingly reached the iPhone, with the second beta of iOS 12.2 reportedly displaying the logo on the screen when the iPhone access part of the carrier's "5G Evolution"-based network.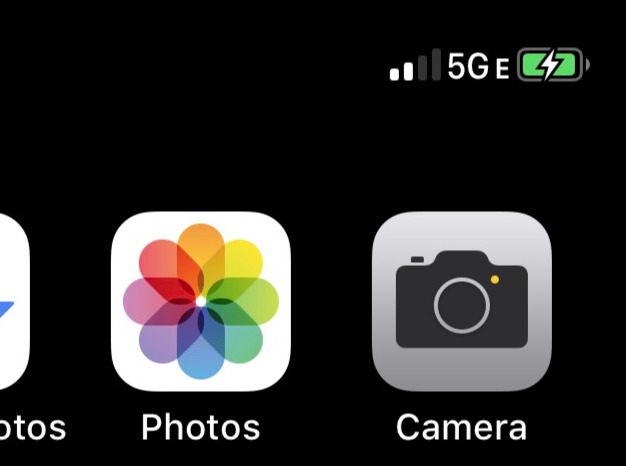 The 5G E connectivity logo (via u/JrB11784 on Reddit)
Screenshots
of iPhones are surfacing online where iPhone users enrolled into Apple's developer beta for iOS are showing the confusing "5G E" designation, rather than LTE. One image posted to
Reddit
shows the logo's usage, with user "JrB11784"
noting
they found the odd appearance using the AT&T network in Seattle, instead of the expected LTE text in the space.
AppleInsider
is attempting to verify the logo appears on an AT&T iPhone running the second iOS 12.2 beta, released by Apple earlier today.
An AT&T spokesperson told
AppleInsider
, "Today, some iPhone and iPad users could start seeing our 5G Evolution indicator on their devices. The indicator simply helps customers know when they are in an area where the 5G Evolution experience may be available."
It was discovered in
early January
that AT&T was promoting its "5G Evolution" technology by adding the logo to some Samsung and LG smartphones running on the network. This is the first known instance of the logo being used in iOS, with its inclusion likely by request from AT&T.
For AT&T, the "
5G Evolution
" technology actually refers to existing 4G (LTE-A) technology improvements that it has rolled out in hundreds of markets. While AT&T is slowly rolling out a genuine 5G network, it isn't usable by smartphones at all, but can be used by the Netgear Nighthawk Mobile 5G Hotspot.
AT&T was attacked on social media and in marketing efforts by its rivals in using the connectivity icon, with claims it was misleading customers. Critics suggested the logo may confuse customers who may believe they are connected to a 5G network, when in fact they are not, and may not even be able to connect to a genuine 5G network using the device in the first place.