YouTube pulling out of high-budget TV shows on the verge of Apple video service debut [u]
Just as Apple is preparing to announce its own video streaming platform, Google's YouTube is effectively abandoning efforts at high-budget scripted TV shows, a report said on Monday. [Updated with denial by Google]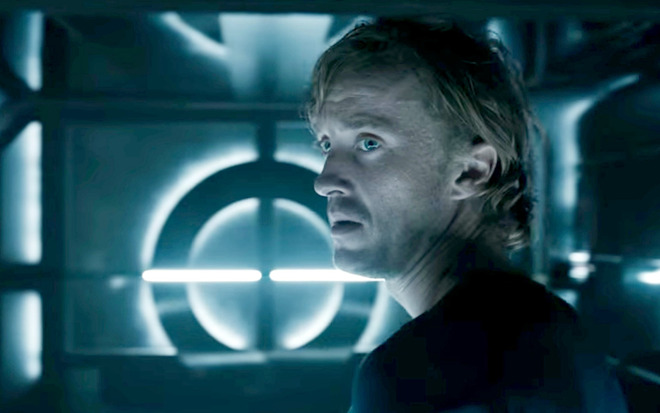 YouTube's "Origin."
Two shows --
"Overthinking with Kat & June,"
and the science fiction series
"Origin"
-- have been canceled, and the company is no longer accepting pitches for new scripted projects,
according to
Bloomberg
sources. The pilot episodes of YouTube Originals are typically free to watch, with the rest being gated behind a YouTube Premium subscription. It's uncertain what will happen to other shows like "Step Up: High Water."
Presumably the shows weren't generating expected revenue and viewer numbers. While frequently advertised, none of them have caught on in the same way as other streaming-only titles like Netflix's "Stranger Things," Hulu's "The Handmaid's Tale," or Amazon's "The Marvelous Mrs. Maisel."
YouTube likely doesn't need high-budget Originals to succeed, given that it's considered the de facto platform for most internet video -- personalities like Casey Neistat and Marques Brownlee have become rich even without large budgets or studios behind them.
In an an event today at 10 a.m. Pacific time, 1 p.m. Eastern, Apple will reveal its long-anticipated video service mixing
original high-budget shows
with subscriptions to outside services like Starz, Showtime, and HBO. The latter
could cost $9.99 per month each
.
AppleInsider
will be
live from the event
at Steve Jobs Theater, with updates as they happen.
Update:
Google denied
Bloomberg
's claims in a statement to
AppleInsider
.
"
Bloomberg
's claim that YouTube has cancelled plans for high-end dramas and comedies is highly inaccurate," a spokesman said. "The YouTube Premium model remains the same. We have a full and robust slate of originals, including several scripted projects that are currently in production. We are widening our development filter and actively developing formats and series with global appeal. We are continuing to grow our flourishing SVOD business -- while also opening the aperture to a global audience through a new ad-supported model that will be in place for all of our series and events by the end of the year. We are already touting our single slate strategy to advertisers and will be unveiling a robust slate of new and returning originals in the coming weeks."