Leaked docs show Facebook weaponized user data against competitors, with little regard for...
In the past, Facebook executives including CEO Mark Zuckerberg regularly wielded user data as a tool to reward partners and smash rivals, according to some 4,000 pages of leaked emails, messages, and other documents spanning from 2011 to 2015.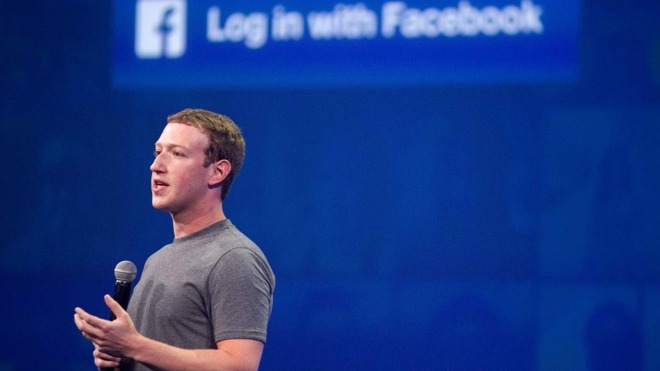 Amazon for instance got
extended data access
because it was not only spending money on ads but partnering with Facebook on the launch of its
ill-fated Fire Phone
,
NBC News
reported. Conversely, executives discussed cutting off data for a rival messaging app, MessageMe.
The company moreover discussed ways of making third-party apps pay for access to user data, among them direct payment, ad spending, or reciprocal data sharing. The company ultimately decided against direct sales, but did choose to hand data to developers considered personal friends of Zuckerberg and COO Sheryl Sandberg, or who spent money on Facebook and shared their own data.
Responding to
NBC
, Facebook denied any preferential treatment, but didn't question the authenticity of the leaked documents, which may be the same ones the U.K. Parliament obtained in late 2018 as part of an investigation.
Either way they're related to a California court case between Facebook and a startup called Six4Three, which sued Facebook in 2015 after the latter announced plans to cut off some forms of user data. A controversial Six4Three app, "Pikinis," depended on that data to find photos of friends in swimwear.
Facebook further insists that the documents were "cherry-picked" by Six4Three and are misleading.
"The set of documents, by design, tells only one side of the story and omits important context," a statement reads. "We still stand by the platform changes we made in 2014/2015 to prevent people from sharing their friends' information with developers like the creators of Pikinis. The documents were selectively leaked as part of what the court found was evidence of a crime or fraud to publish some, but not all, of the internal discussions at Facebook at the time of our platform changes. But the facts are clear: we've never sold people's data."
Following
NBC
's questioning, Facebook is now looking to depose Six4Three's founders, arguing that they leaked the documents to a "national broadcast network."
While the company publicly advertised its platform changes as being motivated by privacy, including the
Cambridge Analytica scandal
, that isn't borne out in the leaked documents, which only mention privacy as a PR strategy for softening the impact of the developer data cutoff. Six4Three was never the subject of public complaints or warnings from Facebook.
Though he has since been forced to acknowledge problems, at one point Zuckerberg said that he was "generally skeptical" about there being much "data leak strategic risk" from sharing partnerships. Facebook eventually suffered multiple data breaches, the latest being
records exposed on Amazon servers
.
In fact a chatlog shows that private communications by Zuckerberg could have potentially leaked to a third-party app, except that the issue was caught quickly. One Facebook designer told her colleagues that she'd discovered the company was allowing photos to be transferred to third parties even when a user had set image privacy to "only me."
Facebook is facing multiple investigations over its data handling. The most significant, related to Cambridge Analytica, could see the U.S. Federal Trade Commission
levy a fine worth billions of dollars
.