Leaked images of Samsung's Galaxy Note 10 teases embedded fingerprint tech
Poised to be announced Aug. 7, Samsung's next top-end phone -- the Galaxy Note 10 -- will apparently be available in both black and pearlescent colors and embed its fingerprint sensor, likely within the display.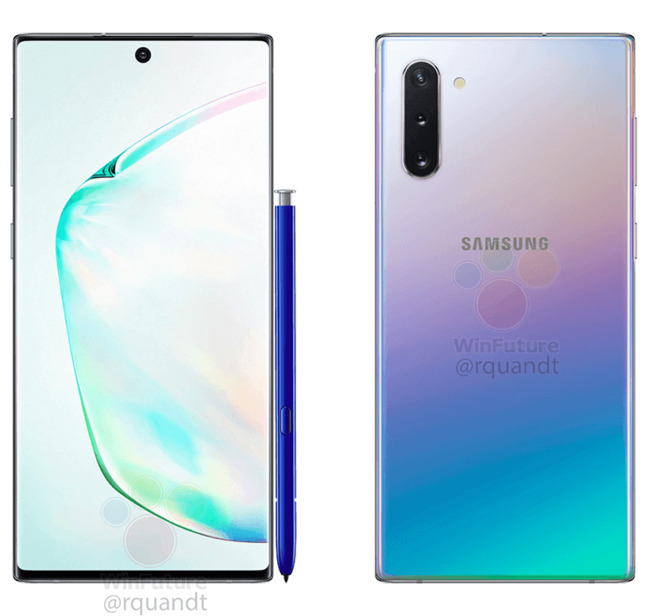 The phone has no visible fingerprint technology, whether on the front or back, according to images
shared
by
WinFuture
. While the sensor could be embedded in the power button as with some other Android phones, the use of screen-based fingerprint tech is growing and would make sense in a flagship Samsung device.
Conceivably the product could ditch fingerprints for face or even retina recognition, but the phone's forward-facing camera doesn't have enough sensors to make that as secure as Apple's Face ID.
The pearlescent version of the phone is a mix of blue and purple, most similar to the Huawei P30 Pro.
The images are otherwise in line with expectations, including an edge-to-edge display and a triple-lens rear camera. The model seen above is reportedly the regular 6.3-inch Note 10, and not the
rumored 6.75-inch Note 10 Pro
.
Samsung is also expected to abandon a 3.5mm headphone jack and/or offer a 5G edition. The Note series has traditionally held on to headphone jacks, but that may be increasingly difficult given display, processor, and battery demands, as well as the need to fit a Note stylus.