Hong Kong legislator urges Tim Cook to put 'values over profits, pls!'
Hong Kong's IT legislator has written an open letter to Apple CEO Tim Cook, and is urging him to unban the controversial HKMap Live, citing freedom of expression and citizens' safety as chief concerns.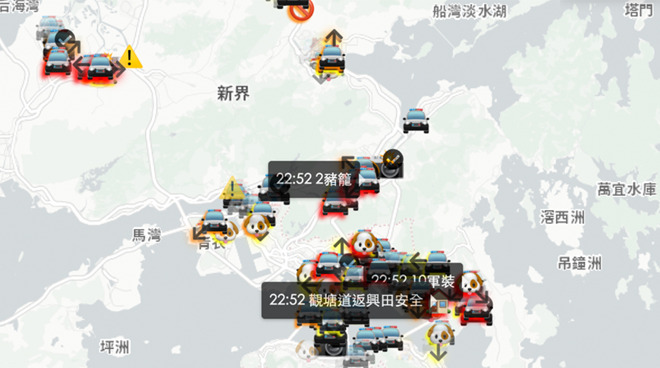 HKMap Live has been the subject of a lot of controversy over the past week. The police-monitoring app
was removed
for a short while before being
reinstated
--only to be
removed once again.
The app provided crowdsourced information about the known location of police, to allow users to avoid areas where protester and police conflicts could potentially take place. Others have claimed that it allows criminals to avoid the police, and some sources have said it has been used to target individual officers for violence.
Hong Kong's IT legislator, Charles Mok, has now penned an open letter to
Tim Cook
expressing his dismay at Apple's choice to remove HKMap Live from the
App Store.
Like many others, Mok believes in the developers' intentions, and that the app was helping to prevent users from being caught in conflicts.
"There are numerous cases of innocent passersby in the neighborhood injured by the Hong Kong Police Force's excessive force in crowd dispersal operations," the letter reads. "Users are merely sharing location information with the app to arrange their own transportation route and protect themselves from indiscriminate use of tear gas and confrontations."
Today I wrote to Tim Cook, CEO of Apple, to tell him his company's decision to remove HKmap live app from Appstore will cause problems for normal Hong Kong's citizens trying to avoid police presence while they are under constant fear ofpolice brutality. Values over profits, pls! pic.twitter.com/guaBfV8Pnf
He ends the letter by telling Tim Cook that he hopes Apple will choose to support its users rather than the Chinese government.
"As a long-time user of Apple products and services, I highly appreciate that Apple has been championing freedom of expression as one of the corporation's tenets. I sincerely hope Apple will choose to support its users and stop banning HKmap.live simply out of political reason or succumbing to China's influence like other American companies appear to be doing."
Earlier this week, Tim Cook had sent out
a company-wide memo
saying that he defends the decision to finally remove HKMap Live from the App Store once and for all.
HKMap Live is not the only app to be removed from the Chinese App Store in recent times, either. Quartz, a news app that featured extensive coverage of the Hong Kong protests,
had been removed from the Chinese App Store earlier this week.