Mac Pro spotted in DJ Calvin Harris' studio ahead of launch
While we still don't have any hard dates on the release of the Mac Pro, there has been one spotted in the wild -- at the studio of DJ and producer Calvin Harris.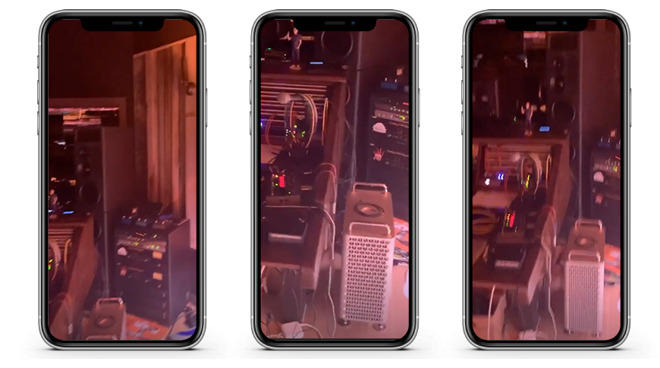 On November 9, Scottish DJ Calvin Harris showed off his studio
in an Instagram story.
The video featured some of Harris' music, alongside shots of various things in his studio. While the video is intentionally shot erratically, at several points it is possible to see a
Mac Pro
sitting on the floor.
Harris is known for collaborating with artists such as Rihanna, Frank Ocean, Ariana Grande, Katy Perry, and Snoop Dogg, as well as a prolific career as a solo artist.
Apple has announced that the Mac Pro will release "this fall," with many speculating about what the release window may be. The Mac Pro already has FCC approval, and that generally means preorders will start fairly quickly. That doesn't mean anything about shipments, unfortunately.
Apple
debuted the Mac Pro
on June 3. In the new Mac Pro, Apple is using a new Intel Xeon processor with up to 28 cores and 64 PCI Express lanes. The Mac Pro uses six memory channels, with 2933 MHz ECC RAM, in 12 slots, with up to 1.5 TB of system memory.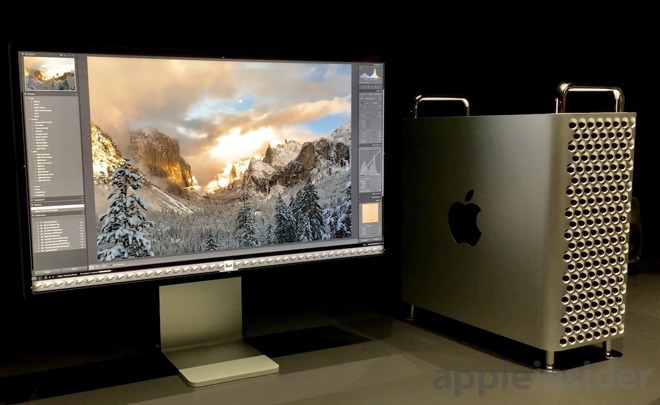 PCI-E has been restored to the system, with eight PCI-E slots. Four double-wide slots are available, with three single-wide ports. Two Thunderbolt 3 ports, and two USB-A ports occupy the eighth slot. Two more Thunderbolt 3 slots are on the top of the enclosure.
Two of the PCI-E slots are MPX modules. Each MPX-compatible bay can support one full-length, double-wide x16 gen 3 slot and one full-length, double-wide x8 gen 3 slot in MPX bay 1, or two full-length, double-wide x16 gen 3 slots.
Up to 4TB of SSD storage can be installed at the time of purchase. Post-purchase options aren't clear at present. All storage is encrypted with Apple's T2 chip.
Networking is provided by a pair of 10-Gigabit Ethernet ports, and 802.11ac Wi-Fi. Bluetooth 5.0 is also available.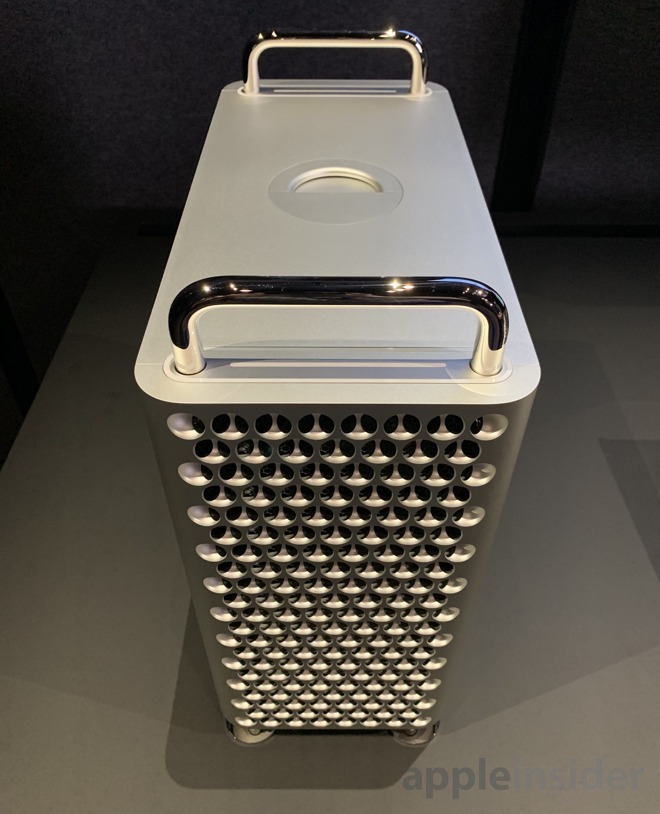 The enclosure is 20.8 inches tall without wheels. It is 17.7 inches deep, and 8.58 inches wide. For comparison, the 5,1 Mac Pro was 20.1 inches tall, 8.1 inches wide, and 18.7 inches deep.
Other processor options are a 12-core 3.3 GHz Xeon with a 31.25MB cache, a 16-core 3.2GHz Xeon with 38MB cache, a 24-core with 57MB cache, and a 28-core 2.5Ghz Xeon. The eight-core Turbo Boost frequency is 4.0GHz, with the remaining options having a 4.4GHz boost speed.
Mac Pro models with an eight-core Xeon, 32GB of RAM, and the Radeon Pro 580X will start at $5999, and will be available at some point this fall. There will be a version optimized for rack deployment, also available in the fall.