Apple allegedly discussing Touch ID reinstatement, Mini LED screens with supplier GIS
According to reports from the supply chain, Apple is meeting with long-time supplier GIS about Mini LED technologies, in-screen Touch ID sensing for a future iPhone -- or possibly both.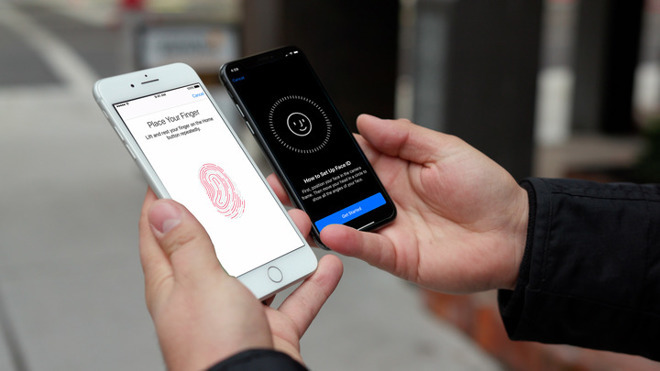 A supply chain report delivered by the
Economic Daily News
claims that Apple and supplier GIS are having a series of meetings about future technological contributions. The discussions are revolving around screen technologies, according to the report -- with the rumors being given some weight because GIS is presently an Apple supplier and once supplied displays for the iPad mini.
Allegedly, in-screen ultrasonic fingerprint reading will be discussed, as well as the possibility of GIS supplying Mini LED technology to Apple -- a move that Ming Chi Kuo
predicted on Monday
. It isn't clear when any results of conversations will materialize, or if anything will develop at all.
The
Economic Daily News
where the
report originated
has a very poor track record of predicting Apple's future product plans, such as under-screen
Touch ID
reinstatement. It has a decent track record when discussing supply chain moves, or Apple's meetings with suppliers, however. It also isn''t clear if the report is echoing from Kuo's report naming GIS.
In-screen Touch ID
Ming-Chi Kuo has
previously predicted
that the 2021 iPhone may adopt fingerprint on display (FOD) technology in 2021. The expected supplier of the technology at the time was said to be Qualcomm, using its ultrasonic technology, rather than others that have been developed over the last year or so.
Kuo believes that "four critical technical issues" will improve in the next 12 to 18 months. Limiting factors cited are module thickness, sensing area, power consumption, and lamination yield rate.
Apple has filed patents on the technology, proves at some level Apple's continued interest in implementing under-screen solutions.
In April,
Apple was granted a patent to turn the entire display into a fingerprint reader by taking advantage of acoustic imaging -- exactly what Kuo has predicted here.
A slightly different implementation is apparently also in the works, using a
series of pinholes
in the display panel, which would allow for an optical sensor. It is less likely that this method will be used, according to Kuo, however.
Apple maintains that the chance of another face matching a stored user is about one in a million. Identical twins have on occasion fooled the system, and it is possible to train the system with a failed Face ID unlock and a PIN entry to identify two people that look substantively alike. Touch ID has a one in 50,000 unlock with somebody else's fingerprint.
Mini LED screens
Mini LED screens are expected to be comparable to OLED displays, but without the production issues or potential for burn-in. Moving to Mini LED could also reduce Apple's reliance on Samsung's OLED manufacturing.
According to Kuo, the Mini LED screens will be produced by LG Display. GIS, Osram, TSMT, Sharp, Nichia, and Sanan are also named as component suppliers for the technology. Kuo believes that GIS and LG display will be the "most critical integrators."
Apple has
previously been reported developing
both Mini and Micro LED displays with Epistar and others.