Apple TV+ Dolby Vision HDR streams failing for some viewers
Some users are finding that Dolby Vision
HDR
Apple TV+ shows streaming to Apple TV 4K set-top boxes aren't playing back correctly, if at all.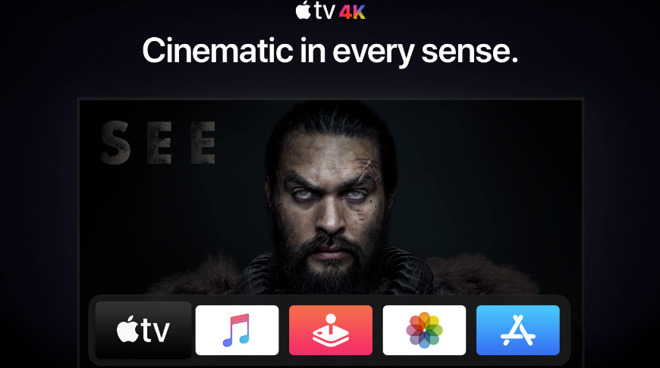 Apple TV+ and Apple TV 4K can play shows in Dolby Vision HDR
Apple TV+
has been noted for providing the highest bitrate of all the streaming services, and
Apple
itself has talked up how all its shows are
made in Dolby Vision HDR
for the highest image quality. Users have to have an
Apple TV 4K
and a TV set that can display Dolby Vision HDR, but now some who do, are reporting that the feature has been switched off.
Currently, about 120 people are complaining about this in the
Apple support forums
, and more on Twitter, but while the overall issue is the same, the shows affected appears to vary.
@AppleTV @AppleTVPlus why isn't you own programming claiming to play in Dolby Vision only working in HDR on my Apple TV 4K. Only programming that's working correctly is Dickinson.
MacRumors
, which first spotted the issue,
also reports
that it's not only that new episodes lack this image quality, but so do all their previous episodes.
As those episodes were streamed in Dolby Vision HDR before -- and stream properly to third-party televisions -- it can't be that the source material is lower quality or that the service isn't capable of streaming it.
The most likely explanation is that there is some problem with the service and while it's being fixed, Apple has switched off the higher-quality versions. This doesn't account for "
Dickinson
" still working for many people, and it's also still possible that only a few users are affected overall.
However, the first reported cases of the problem were almost three weeks ago, and as yet, Apple has not commented.
AppleInsider
has not as of yet experienced the problem. Perhaps related, one staffer has experienced a recent tvOS update inducing problems with HDCP with a setup that had worked for years prior, suggesting that the device is now more finicky about consistent bitrate across cabling.
Dolby Vision HDR brings high-quality video, and its companion Dolby Atmos provides high-quality audio to match, for many Apple devices:
Dolby Vision HDR streams also available on certain
Mac
desktops running macOS Catalina.
As well as offering new Apple TV+ shows in this higher image quality, films and television sold through the iTunes Store can now be in Dolby Vision. If you've previously bought HD versions of titles, you now automatically and for free get the Dolby Vision ones.