Apple launches $350 iPad keyboard amid pandemic-fueled recession
Apple on Wednesday released a new iPad Pro Magic Keyboard with Trackpad, and its price tag is causing a bit of a stir among users and fans.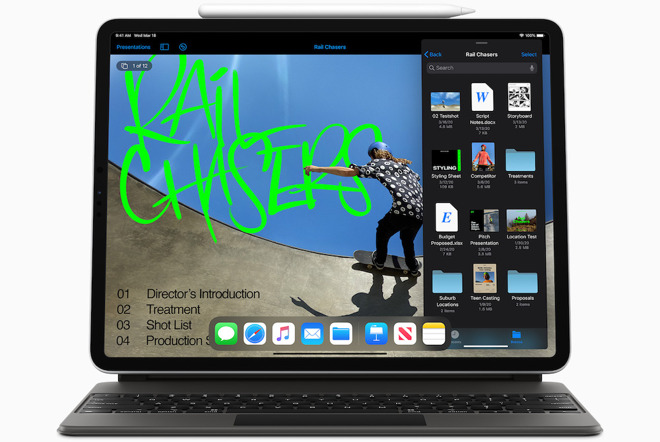 Apple's new Magic Keyboard with Trackpad retails for between $300 and $350, depending on model.
The accessory costs $300 for the
11-inch iPad Pro
and $350 for the
12.9-inch iPad Pro.
That's not exactly cheap, and seems especially ill-advised in the midst of a potential recession.
There's more to the story than its price point. Whether there's enough to justify the cost, however, remains to be seen.
A $350 accessory in a time of crisis
Under normal circumstances, a keyboard accessory with such a high price tag might have elicited an eye roll, or perhaps the usual reaction that Apple products attract from critics. In the midst of the coronavirus outbreak, it comes across a bit tone-deaf.
Me scrolling past the iPad Pro news and its overpriced accessories because I am more concerned about providing ESSENTIALS for my family during this PANDEMIC.

pic.twitter.com/FEAZxf2HuZ
Pricing the new
Magic Keyboard
case to other options doesn't make things seem any better. A standard
Bluetooth Magic Keyboard is $99 in the U.S. A
Magic Trackpad
is $129. While not as convenient, that's still $80 cheaper for what is essentially the same core technology.
Brydge also made waves last year with the debut of its own third-party trackpad keyboard accessory. While it's not currently available for purchase, the
Brydge Pro+ with trackpad
retails for $199.99 and $229.99 for the 11-inch and 12.9-inch versions, respectively.
All of this has contributed to some less-than-stellar reactions about the new Magic Keyboard, despite the fact that it's introducing novel capabilities for Apple's tablets.
The keyboard is WAAAYY too much... but I'll do it as long as it works with my current iPad Pro.. man $350 is just a lot..
Was onboard until I just saw the price - fudge that.
Is the iPad Pro Magic Keyboard with trackpad worth the cost?
To be clear, Apple iPad keyboards have never necessarily been "cheap." The previous Smart Keyboard Folio is priced at $179 and $199 for the 11-inch and 12.9-inch models, respectively.
The new Magic Keyboards aren't just keyboards with a trackpad attached to them, either. They do feature a floating hinge design that's unlike anything else currently on the market. That may turn out to be a key point.
The Apple Pro Stand also stirred some
understandable outrage
for its price point. Behind that outrage was a lack of understanding about the
careful and meticulous design
of the accessory. Something similar is probably happening here.
Let's not forget that Apple's trackpads are widely considered the best in the business, even among Windows laptop users. While we haven't had our hands on the new iPad Magic Keyboard, there's a good chance that it'll offer a similar level of functionality.
That'll probably place it well ahead of cheaper iPad trackpad options, like the ones from Brydge. It's not clear if most third-party trackpads will feature support for Apple's signature gestures, and we'll see about that with the fullness of time.
The bigger picture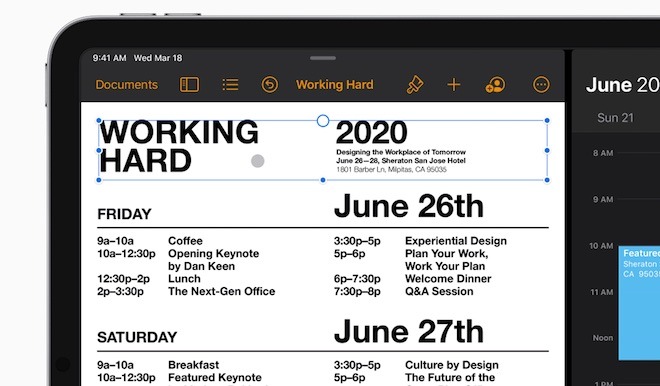 What many seemed to have missed is just how profound of a change Apple has made to iPadOS.
Ultimately, what this appears to be is a good, old-fashioned case of bad timing. When Apple was developing trackpad support and its new Magic Keyboard, the COVID-19 outbreak was likely a tiny blip on the radar and not the market-crashing pandemic it is today.
Even as Apple Stores across the globe
shut down
and many Apple employees are told to
shelter-in-place,
the gears of the company's product release timeline have to continue grinding on.
But it's easy to miss the broader picture in times like these. When it comes to
iPadOS,
Apple just made what is likely to be one of the most significant changes ever to its tablet ecosystem. The iPad Pro is now, essentially, a laptop.
And, again, the retail price doesn't just include the price of a trackpad and keyboard. Apple is slated to sell Logitech-made
trackpad keyboards
for under $150, at least $50 less than the aforementioned Brydge counterparts.
Seen in a vacuum, we're not excited about that $350 price tag for the Apple keyboard. We like what it brings to the table, but a keyboard that costs more than the
10.2-inch iPad
seems tone-deaf. There may be sales on it, there may not. It may come down in price, like the
HomePod
did
after a while
, and it may not.
We'd wager that, beyond that single, overpriced, accessory, the wider changes to iPadOS and Apple's iPad ecosystem are going to end up being much more significant in the long run.