Apple plans to reopen some Apple Store locations in the first half of April
Apple expects to reopen its brick-and-mortar retail outlets in the first half of April, retail and people chief Deirdre O'Brien told staffers on Tuesday.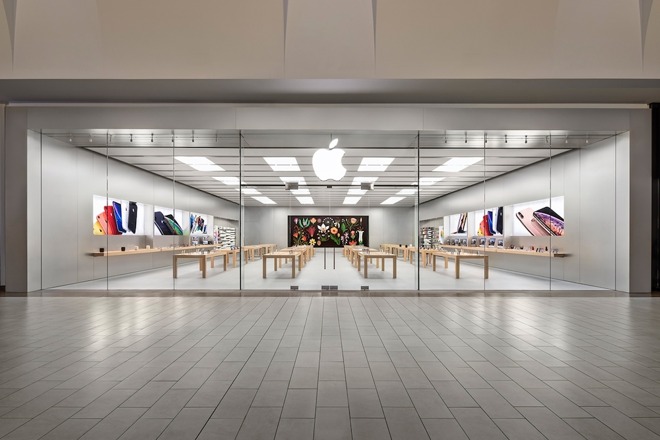 Apple may begin reopening retail locations in April, though it won't reopen them all at once.
Due to the
COVID-19 pandemic
, Apple
shuttered
all of its Apple Store locations outside of China. Though originally slated to reopen March 27, Apple updated that timeline to
"until further notice."
Now, it appears that notice is being given. According to an internal memo sent Apple Store employees and
seen
by
VentureBeat
, the Cupertino tech giant is expecting to reopen its Apple locations in early April.
In the U.S. specifically, Apple appears to be planning on reopening retail locations on a staggered basis instead of all at once.
The new retail plans come on the same day that President Donald Trump said he hopes to reopen the country's business operations by Easter, which takes place on April 12 this year,
The Wall Street Journal
reported.
While Apple also began urging its
Apple Park
to
work from home
in early March, it eventually implemented flexible and remote work arrangements to all of its offices outside of Greater China.
In the internal memo, O'Brien said that Apple will extend its work-from-home policies until April 5 at the earliest, and will re-evaluate those arrangements on a weekly basis depending on a staffer's location. Along with heading Apple's retail operations, O'Brien is also the company's chief of people, so it's likely that the guidance refers to office employees as well.
Of course, the San Francisco Bay Area, where Apple Park is located, and the entire state of California are still under government shelter-in-place and stay-at-home mandates. Aside from essential IT and infrastructure personnel, those mandates will override Apple's own policies in affected areas.
That timeline is much quicker than many public health experts are recommending. And while the COVID-19 pandemic is an extremely fluid situation, it's likely that the outbreak will be ongoing through April. Because of that, Apple is likely to maintain its
deep cleaning and anti-spread measures
at its retail locations.