What to expect at WWDC 2020 - and what not to
Apple is trying a whole new way of running its Worldwide Developers Conference, but its purpose is the same. Here's how that impacts what we will -- and won't -- see.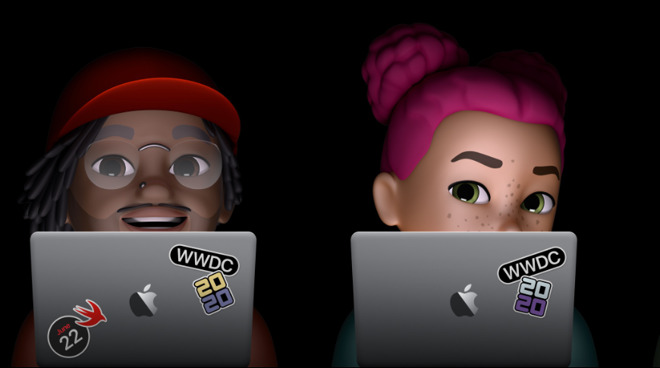 Detail from Apple's WWDC graphics
WWDC 2020
is surely going to be the best-attended of Apple's Worldwide Developers Conferences, even as no one turns up. By moving the entire event online for the first time, Apple is adapting to the
coronavirus
lockdown, but what it's changing is just the method of delivery.
This remains the closest Apple can get to a regular event during the current situation, and it's also the company's first attempt to make a big presentation this year.
This WWDC has exactly the same aims as all of them, and that means we know certain things. We know for certain that it will run from
Monday June 22 to Friday June 26
, for instance, and that all of it is to be online.
Rather than being at the San Jose Convention Center as it was in 2019, this one will take place online. All of it will be available via Apple's Developer app, which
recently came
to the Mac.
For Apple TV
users, the company also recently folded its old Apple Events app into the regular TV app. And the opening keynote will be
streamed live
on YouTube, too.
That keynote presentation is always important for two quite distinct reasons that remain true for the online version.
Tim Cook
's keynote speech kicks off the entire week of developer sessions and does so by introducing the major new features of its operating systems software.
He does that for the developers who are going to translate these into features that we can all use. And he does so to set the stage for how developers will be shown and taught the new systems.
Hardware at WWDC
Apple also knows that the keynote is a spotlight. The rest of the world may not be drawn to any of the detailed developer sessions through the week, but every media outlet will be watching the opening.
So Apple uses this keynote to present what it wants that media to see. This is why we got the sneak peek of the
Mac Pro
at WWDC 2019. It wasn't because developers would have to do anything to prepare for it, it was because Apple wanted to be seen to be doing it.
That spotlight, that attention, is the reason Apple ever shows hardware at WWDC, but this time it is at least possible that there is more to it than promoton. While it's actually rare for Apple will show any hardware, it is
expected to be moving
from Intel to ARM processors and
perhaps very soon
.
This is one case where developers would benefit from knowing what change was coming and when. That's why it was at the 2005 WWDC that
Steve Jobs
publicly announced the move from PowerPC to Intel.
Apple could announce the new move with a slide and a release date. But if it does reveal that an ARM Mac is coming, it's perhaps more likely to be more specific than that. Developers will want to know how much work they have to do to have their apps work with it -- and they will want to know how they can test that.
Jobs solved that problem in 2005 by Apple
releasing a Developer Transition System
. It was a plain Intel box, running the then latest Mac OS X 10.4.1. Conceivably, Apple could do something similar later in June -- or it could
release an ARM version
of its Xcode development app.
That would require developers to have their own ARM devices, but they do. They've got iPads and
we already know
that developers would relish getting to develop apps on them.
What it is less likely to do is unveil new shipping hardware such as a
2020 iMac
-- or rather, it would be supremely unlikely in a regular year. WWDC is Apple's first actual event of the year, even online, so it is possible that it might decide to use the spotlight to announce more hardware than usual. A
new iMac
has certainly been rumored, and there's
some evidence
of a new iMac coming, in the code of iOS 14.
Apple AirTags
If Apple is to announce any hardware at all, the most likely devices or updates will be ones that leverage the software that we know the company will unveil. That could mean, for instance, that
Apple AirTags
will finally be released, except that there's a problem.
Apple could promote AirTags when it speaks about iOS and, as it invariably does, says that an incredible number of people use its products. AirTags will work best because Apple has the benefit of scale. This is the tool that helps you find your AirPods, say, because the odds are that someone has an iOS device near wherever you left them.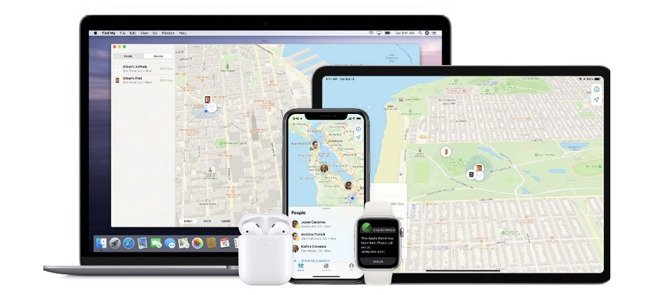 Apple AirTags would be integrated into Find My
Yet if Apple announces AirTags at WWDC, it would be as it details the forthcoming
iOS 14
. In which case it has the balancing act of whether to say Apple AirTags will require iOS 14, or can work right now with iOS 13. The former means announcing hardware months before it can be released -- and the latter means promoting the old iOS while pushing the new.
Making it seem more likely to be an iOS 14 feature, though, is the recent discovery -- seemingly from leaked source code -- of
AirTags audio files
in the next iOS.
Software
This at least is something we can be completely certain about. Apple will use WWDC 2020 to announce
iOS 14
and
iPadOS
14, plus
macOS 10.16
-- and its California-inspired new name. It's also surely going to show
watchOS 7
and
tvOS 14
.
The latter is another point where Apple could announce new hardware, if the recent rumors of a refreshed model are true. Theoretically it could reveal
Apple Watch Series 6
to show off watchOS, or "
iPhone 12
" to reveal iOS 14 details, but it won't.
Even if it's delayed
, we'll still get the iPhone and Apple Watch announcements together later in the year. The regular September event for unveiling those is just too important for Apple. But
Apple TV
doesn't have that annual cycle, so Apple will announce that whenever it thinks it will get the most attention.
iOS 14 and iPadOS 14
While details of WWDC 2020 are more secret than usual, there have been a great many apparent leaks about iOS 14 and its stablemate iPadOS 14. That even includes some leaks about what will most likely be iOS 14.1 and iPadOS 14.1.
Reportedly, the iPhone's software update is
codenamed
"Azul," but Apple is also simultaneously working on what it's calling "Azul+1." This would match how it worked with iOS 13.
Whichever version they appear in, there are leaks saying that one or either will get certain key new features. While we can't yet know what those are, though, we can be pretty sure of which areas they will be in.
So you'd be safe betting that WWDC 2020 will include at least some mention of Animoji or Memoji. They're the least technical element of any Apple product, but also one of the most extraordinarily popular so they are getting updated every year. As, perhaps, is the Messages app that uses them.
This year, it's possible that Messages will gain the ability to retract a message after it's been sent. That's a
more complex problem
than it seems, though, so it might be that the only Messages update we'll see is to do with filtering which messages can send notifications.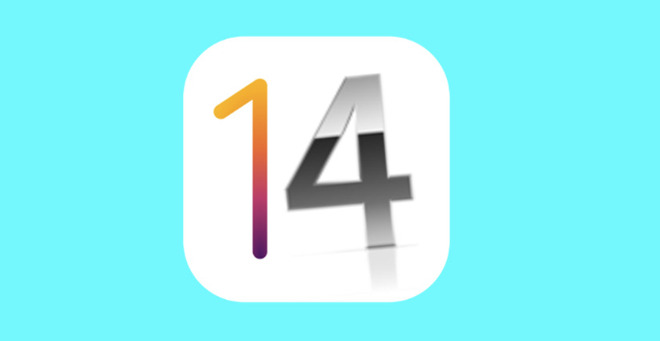 Mockup of the iOS 14 icon
Then whether or not we see Apple Tags, we're expecting to see the associated Find My app get
some welcome updates
, including alerts when someone fails to arrive at a pre-planned destination.
Siri could get some attention, too, which this year might even mean
custom voices
.
It's also possible that Siri could play a part in the
rumored translation features
of Safari on iOS. That would see on-device translation, instead of the less private uploading of data to Google.
macOS 10.16
That same Siri-based translation feature in Safari could also appear in the forthcoming macOS 10.16. It would be peculiar if it weren't on both platforms, but there haven't been rumors specifically saying it will be on the Mac.
Compared to iOS 14, there have been extremely few leaks regarding macOS 10.16. What rumors there have been, seem to chiefly be concerned with which iOS features are likely to cross over to the Mac software.
So it looks as if we'll see a
new Messages
app on macOS, and it will probably be a
Catalyst one
.
Similarly, if Siri does get third-party voices in iOS 14, it seems that it's going to get it on the Mac, too.
Beyond that, we start to blur the line between rumor and straight-out wishful thinking. For instance, it's conceivable that
Shortcuts
will come over the
to the Mac
from iOS.
Shortcuts is the powerful automation tool that lets iOS users string together complex sequences of actions. The Mac has long had AppleScript, which is arguably infinitely
more powerful
than Shortcuts, but it's also substantially harder to learn. As well as Shortcuts being easier to use, though, the real benefit would come if users could make cross-platform automation.
watchOS 7
As with macOS, what leaks we've had about the next
Apple Watch
operating system have chiefly come from those about iOS 14. That's partly because the Watch is going to continue to depend on its iPhone app for some time.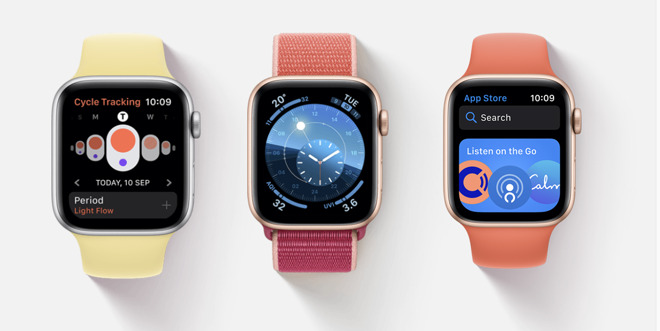 New health features were at the core of 2019's watchOS 6
Apple does usually seem to be working toward separating the Watch and the iPhone, but for this year, it appears to be doing the opposite, too. For one of the key rumors about watchOS 7 is that will bring the ability for a parent's iPhone to support multiple children's Apple Watches.
The idea of giving young children an Apple Watch may seem like an expensive risk, but it's cheaper than giving them an iPhone. And if the Watch has any kind of cellular capability, it could provide much of the same benefits.
A child's Apple Watch may also offer "
Schooltime
," a feature that limits which apps or features can be used at certain times of the day.
A very different WWDC
We will get certain things at this WWDC 2020 that we always get, and we will get things that exploit the attention that's focused on Apple at this time. However, it is going to be a very different WWDC -- and the impact is going to extend beyond the week.
It's going to extend far beyond the opening keynote too. Whatever Apple does then, and however it broadcasts that keynote, developers are going to lack the usual contact with engineers. We know that there will continue to be scheduled events and they may even be more useful if Apple
streams them live
to the world.
Then doubtlessly there must be some plan for getting developers individual contact with Apple staff. We don't yet know how that will work, but as good as we hope it will be, it won't be the same as having an Apple engineer next to you as Xcode displays unfamiliar error messages.
Apple will pull off WWDC 2020 and make as much noise, get as much attention, as it ever has. Then, too, Apple will ultimately release new operating system updates that will promise us much.
The question is how quickly developers can leverage those features to bring us new apps and updates that we can actually use.
Apple has already thought of this, though, and practically from the announcement of WWDC moving online, the company has championed a new drive to get more developers involved. Apple launched a
Swift Student Challenge
which called for submissions of app development work.
That challenge accepted submissions from May 5 to May 17, and Apple has subsequently
sent out prizes
to the top 350 entrants, and it has
singled out three
for particular praise. You can be certain we'll see something of them or the student challenge in WWDC's keynote.
Keep up with AppleInsider by downloading the AppleInsider app for iOS, and follow us on YouTube, Twitter @appleinsider and Facebook for live, late-breaking coverage. You can also check out our official Instagram account for exclusive photos.