Apple macOS 11.0 Big Sur announced with redesigned Finder, Dock
Apple's macOS 11.0 Big Sur will be released later in 2020, and Apple has revealed that it will be bringing a refreshed design to all of its apps, and the Finder, plus adding an iOS-style Control Center, and improvements to Maps and Messages.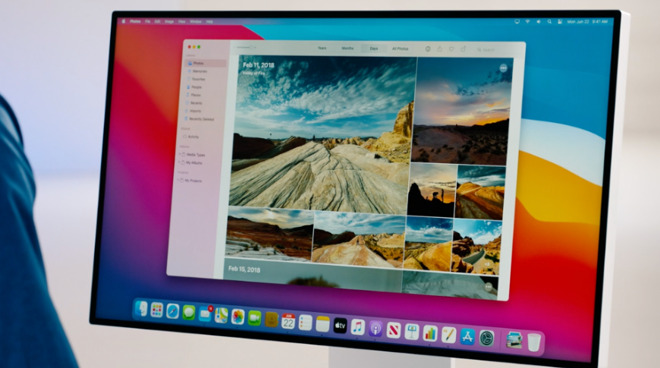 Apple demonstrates macOS 10.16 Big Sur
For its eighth use of Californian placenames, Apple has revealed that its latest Mac operating system will be called
macOS Big Sur
. As well as marking eight years since Mountain Lion, the last cat-named release, this is the 16th release of what was originally Mac OS X.
"Our next release of macOS is macOS Big Sur," said
Craig Federighi
. "MacOS Big Sur introduces an entirely new design and major updates to some of the most essential apps on the platform. And just like its name. Big Sur brings you unmatched levels of power and beauty."
Having expected to be released as macOS 10.16, Big Sur is actually version 11.0, marking the first time an OS has not been version 10 since the original OS X in March 2001. The overall look of every element of the Mac has been changed, with translucent menus, more rounded icons, and controls that appear when needed or disappear when not.
These controls are particularly visible in apps such as Mail, which has all new glyphs, including in color, and a search field that expands as you click to enter it. Similarly, photos has revamped the display of images, including how smoothly zooming in is done.
Federighi said that all of the iWorks apps have had the same redesign, which has gained a simplified toolbar. Menus across iWork and all Apple apps have been reworked to give "all the items just a little bit more room to breathe.'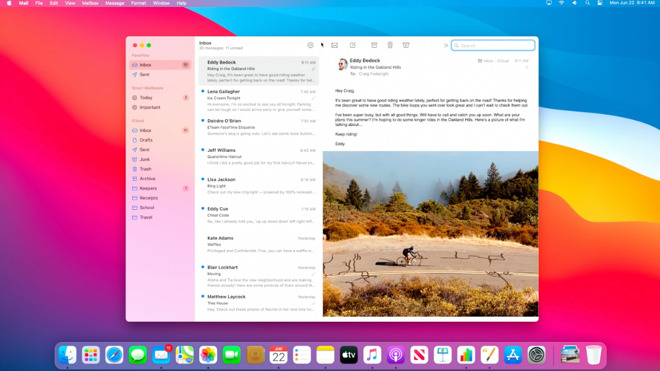 Apple Mail in macOS Big Sur
"We've brought Control Center to the Mac," continued Federighi. "All of my controls are here, and it's really easy to make adjustments. For instance, I can change display brightness... Or, I can click to dive in for more like turning on dark mode or activating night shift. And what's really cool is that I can customise the menu bar with any of these controls."
Alongside revisions to the look of macOS apps, Big Sur will bring features from iOS, most markedly in Messages.
"We're taking messages to the next level with a tonne of great new features," said Federighi. "[For instance] we're introducing powerful search to help you find what you're looking for. We have a redesigned photo picker to make sharing photos and videos easier. And you're also getting pinned conversations that are synced across devices, so you can always get to them, along with new groups enhancements.
Safari updates
Apple says macOS Big Sur will see the browser increasing performance, showing more tabs on screen, and maintaining privacy.
"Our users love Safari for speeding performance power efficiency and state of the art privacy protections," said Federighi. "And it delivers all of that while making it easy to get your bookmarks tabs and browsing history across all of your devices."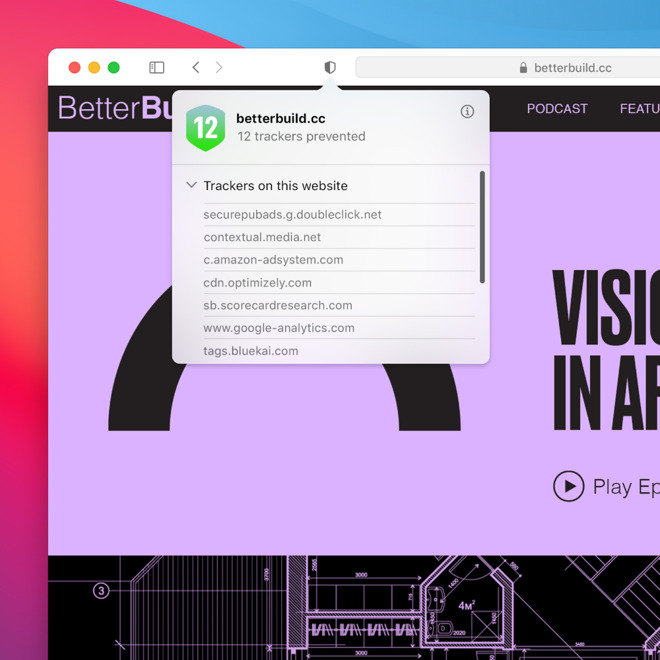 Safari in macOS Big Sur adds to privacy information that's available to users
"This year we're building on Safari's amazing performance, elegant design, and pioneering privacy protections to deliver the biggest update to Safari since it was first introduced," he added.
Apple Maps
Apple's macOS Big Sur brings the
same improvements
to
Apple Maps
that are coming to
iOS 14
.
That means Apple Maps add extensive planning tools, including new guides for exploring places of interests. Apple Maps directions will now include cycling paths, too, plus electric vehicle trips.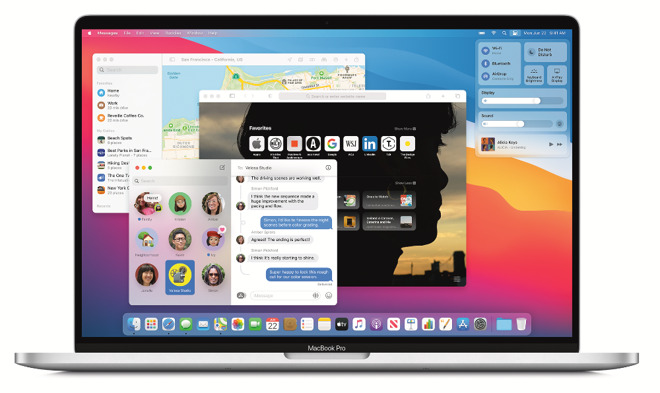 Apple Maps, Messages, Safari, and Control Center are all redesigned for macOS Big Sur
As usual, macOS 11 will be released to the public later this year, when it will also become the default installation on all new Macs. A developer beta test is starting shortly and Apple is expected to again release a public beta test in the coming weeks.
This story is breaking, refresh for the latest information