Apple Silicon M1 Mac mini review - speed today and a promise of more later
Apple's Apple Silicon M1 Mac mini is here, and it keeps nearly everything you liked about the last Intel Mac mini, making it an excellent machine for those new to the Mac.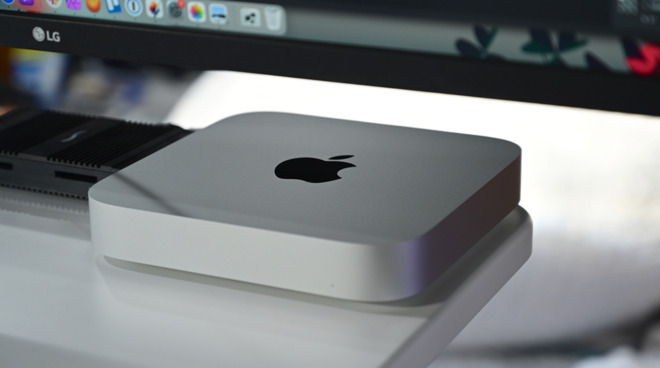 Running the new M1 Mac mini
The
Mac mini
has always been used as a convenient entry into the Mac. So, mimicking a similar, but not identical, path that it took with the transition to Intel, Apple is using the existing housing to launch the Apple Silicon
M1
Mac mini.
Before we go any further, the new Mac mini is still very much that Mac mini you know and love. The UI is responsive, and you get everything you got from that Mac mini purchase in November of 2018 in the November 2020 revamp. If you liked macOS Big Sur before, you'll like it here. If you didn't, there's nothing that the M1 Mac mini brings to the table other than speed to change that point of view.
Apple Silicon Mac mini - design
At first glance, there doesn't seem to be any real change in how the new Mac mini looks. From the front, sides, and top, there's no real indication that there's anything different with it at all. There's good reason for that because, as we discussed, it's the same aluminum enclosure, measuring 7.7 inches square and 1.4 inches deep.
The rear of the enclosure is different, though. Where the 2018 Intel Mac mini had four
Thunderbolt 3
ports, you instead have
a pair of USB4 ports
which are compatible with Thunderbolt 3.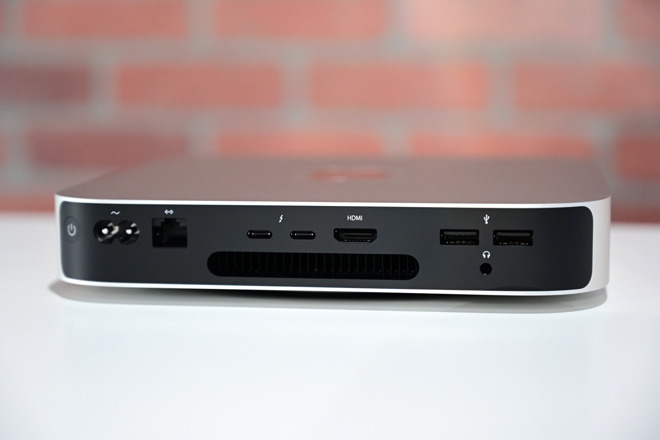 Ports on the rear of the new Mac mini
The most obvious indicator is Apple's switch from a space gray exterior back to silver. While this is still different from the previous model, you could again mistake it for the 2014 Mac mini, which used the same color -- if not for the vastly different I/O between the two models.
It is the same size that it has been since the enclosure redesign for Intel way back in 2010. It weighs roughly a third of a pound lighter than the 2018 model at 2.6 pounds, probably because the new motherboard occupies only about half of the internal volume that the 2018 model filled.
Much like the
13-inch MacBook Pro
and MacBook Air, Apple hasn't rocked the boat on design. It could have gone for a thinner casing if it wanted to or introduced a radical new overall design to better suit its self-designed processor, but it's kept things how they are -- for now.
We expect those changes in the next generation of Mac mini.
Apple Silicon Mac mini - Specs
The main changes, as you would expect, are internal. Gone is the Intel processor and the RAM, and in comes the M1, Apple's own system-on-chip design that introduces quite a few changes.
The Apple Silicon M1 is hard to directly compare to an Intel chip. It is a chip that considerably boosts the core count, from between four cores and six cores on the previous Intel models to eight computing cores. Apple elected to mix four high-efficiency cores with four high-performance cores, with different cores used depending on the workload to save on power and temperature generation.
This is a feature that primarily benefits portable MacBooks with more constrained internals and thermal management. In the Mac mini, it allows it to run cool and very nearly completely silent.
Of course, it can also use all eight cores together for extremely high workloads if required, and given it's a desktop Mac with better built-in cooling than a
MacBook Air
, it can handle those loads with a lot more grace. More on that in a bit.
Apple doesn't make a big deal about clock speed in Apple Silicon, and it probably never will. The M1 is also offered in just one variant that clocks in at 3.2GHz at most. Before,
you had the choice
of three 8th-generation Intel processors, consisting of a 3.6GHz quad-core Core i3, a 3.0Ghz 6-core Core i5, and a 3.2GHz 6-core Core i7.
The new 2020 Mac mini doesn't look much different
Apple also fitted the M1 with some extra tricks that Intel's processors simply do not have. Leveraging its mobile chip know-how, Apple has included the 16-core Neural Engine, with its headline 11 trillion calculations per second performance, which will assist with tasks that could benefit from machine learning.
There's also the added eight-core GPU, again one of Apple's own design, which Apple claims is multiple times faster than previous integrated graphics systems it used in the Mac mini.
While faster, the GPU cannot handle as many monitors as its predecessor. The previous three-monitor capability has been limited down to two. Without external hardware solutions using the historically fragile DisplayMate drivers, you can connect up to a 6K screen using Thunderbolt and a single 4K screen via HDMI 2.0.
There's been some screaming about this already. While it is a step-down from Intel models, the Mac mini is mostly going to be used by folks with one monitor, with two being the exception. Multiple-external monitor support we expect in a future M-series Apple Silicon chip, so we don't think it's an inherent limitation to the entire chip family, but rather, just the M1.
If you really want a third monitor, you can work around the limitation with
Sidecar
.
Lastly, there's the introduction of unified memory, which embeds the Mac mini's RAM within the design of the chip itself. On the performance side of things, this enables Apple to use one single pool of memory for its various SoC elements to access, without needing to waste resources by duplicating data to separate discrete pools. This comes at the cost of the return of slotted RAM to the 2018 Mac mini after a four-year absence from the line.
Upgradeability may be dealt with later on in an Apple Silicon Mac Pro or similar, but for the latter, you're limited to either 8GB of memory or 16GB. Buy what you need for the lifetime of the machine at purchase.
This is also something that's induced some Internet drama. We admit that this may be an issue for power users who say that they need the 32GB or 64GB of memory supported in the Intel Mac mini. The target market will find 16GB to be more than enough for the lifetime of this machine. Said power users might want to wait for further developments.
Storage options remain unchanged from the previous model, with users able to equip the Mac mini with a 256GB, 512GB, 1TB, or a 2TB SSD.
Apple Silicon - Impacts on Apps
Obviously, making such a significant change to the processor will force further changes on the software side. For Apple, this has led to it making macOS
Big Sur
into an operating system that can handle both Intel and Apple Silicon, and that forces developers to make some choices.
Developers can create their apps in three ways: for Intel-based Macs, for Apple Silicon, or as a Universal app that holds binaries for both. For apps made for Intel Macs, they are still usable in the M1 Mac mini, but using
Rosetta 2
, the macOS Big Sur translator that interprets the app in a way that will work with Apple Silicon.
This will impact any Intel-only apps with a bit of a performance hit compared to their Apple Silicon-based counterparts, which users will notice. Until developers create Universal apps or Apple Silicon-only versions, the offerings will be subjected to Rosetta 2's translation.
And, like in the last two transitions, there are
some growing pains
with un-updated software. During the course of this review, we discovered that Adobe Acrobat DC, Box Drive, the current version of Microsoft Edge, and others just don't work under Rosetta. But, no pun intended, the failures are the edge cases, and compatibility is the norm.
Regarding running that iPad or iPhone software on your Mac, this still needs to shake out a bit. Since we started looking at the Mac mini, we've had software fall off the "can run on Mac" compatibility list, and some get added. This is a decision that's up to the developer, and we don't begrudge them that choice -- but today, don't count on what you have just working while they figure things out from a marketing, financial, and execution standpoint.
Apple Silicon M1 performance
Apple claims vast improvements in the M1 versus Intel, and they aren't wrong about it. These improvements have clearly already manifested itself when you look at earlier attempts to
benchmark the M1
against everything else.

For GeekBench, our single-core result of 1688 is far and away higher than the 1100 that the fastest 2018 Intel Mac Mini can produce under the same test. It's the same story when you look at the multi-core result of 7361, which again dwarfs the 5470 achieved by the Intel Core i7 counterpart.

Geekbench is a good indicator of general computing loads, and the M1 Mac mini edges out the MacBook Air and 13-inch MacBook Pro that were released in parallel.
It isn't just about CPU performance, though, and those eight GPU cores in the M1 apply across native and M1-native software. Using the GFXBench 5.0 benchmark, we ran a series of the "Aztec Ruins" benchmark at 1080p, with offscreen rendering not limiting results to a monitor sync. Where our 2018 Mac mini with i7 processor delivered 29.5 frames per second in the test, the 2020 Apple Silicon M1 Mac mini delivered 204.5 in both Rosetta and natively. The proportionality remained the same between the benchmarks as the resolution increased.

While this isn't a direct comparison, the M1 GPU in the Mac mini is roughly equivalent to a Radeon 570 in an eGPU enclosure across all the testing we performed.
Another good measure of system "grunt" and heat offload are Handbrake renders. Version 1.4 of Handbrake contains beta support for the M1 processor natively and will fully utilize all of the hardware acceleration that the new processor can bring to bear.
This is where the thermal environment of the Mac mini versus the MacBook Air really makes a difference. Our test video
that we've used before
is a 4 minute and 12 second long 1.49GB master file, with a resolution of 3840x2160, and a color profile of 1-1-1, with a two-channel stereo mix. We've selected an encoder using Apple's VideoToolkit, and upped the bitrate to 18,000 kilobits per second. No other transformations are being performed on the video, and resolution is maintained.
The 2018 Mac mini with i3 processor took 3 minutes and 32 seconds to transcode. The MacBook Air with M1 and 7 GPU cores took 2 minutes and 16 seconds -- with the same video on the 2019 entry-level MacBook Air taking 8 minutes and 4 seconds.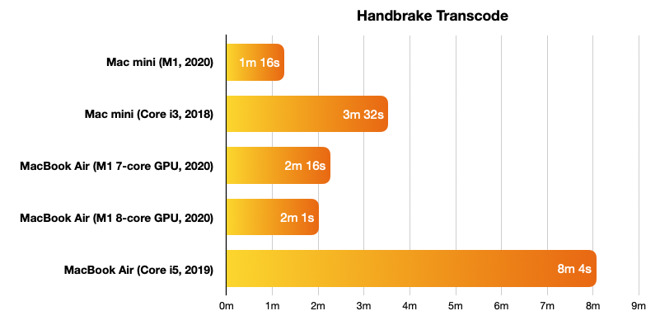 The 2020 Mac mini beat them all and took 1 minute and 16 seconds. While some of this speed difference between the M1 Mac mini and the M1 MacBook Air is because that Air at the low-end has seven GPU cores versus the eight in the Mac mini, most of it is from the improved thermal environment in the Mac mini, given that the same video processed on the eight GPU core version took 2 minutes and 1 second to transcode.
In regards to SSD speed, the 2020 M1 Apple Silicon Mac mini handily beats the 2018 models with the equivalent SSD size, and is about the same as the larger capacities of the older model. In testing performed on a newly Apple Silicon-native version of BlackMagic's Disk Speed Test on November 29, well after this review was originally published, The 256GB storage model delivered 2300 megabytes per second write speed, and 2900 megabytes per second write.
Connectivity Options
One of the few externally-visible changes for the model are the ports on the rear, with Apple changing not only the number available but also their specifications.
Returning from the previous model are the HDMI 2.0 port and the pair of USB-A ports and the power connection, a 3.5mm headphone jack, and a power button. These are identical to the last Intel generation of the model, with no improvements.
The chief change on the back are the Thunderbolt 3 ports, with Apple pruning the number from four to two. Also, these two ports are USB4 connections that have support for Thunderbolt 3, as well as USB 3.1 Gen 2, DisplayPort, and earlier Thunderbolt connections via adapters. The ports are as speedy as they were in the 2018 Mac mini.
The standard 2018 Mac mini has a Gigabit Ethernet port, which this certainly matches. Absent from the 2020 model is an option to upgrade to a 10Gb Ethernet port. There are rumors that the M1 Mac mini may gain 10 Gigabit Ethernet in the future, but at launch it just doesn't have it.
No Upgrades
One of the big problem areas for the Mac mini is that it is not possible to upgrade the components inside it at all.
For previous models, it was possible to change some elements inside of the Mac mini to improve its performance. For the 2018 Mac mini, you could carefully extract the components and replace the RAM but not the internal drive, while the 2014 Mac mini offered the chance to replace the hard drive with a new SSD -- but not the RAM.
In 2020, the Mac mini doesn't give either option. The RAM and SSD are part of the M1 system-on-chip, which means they cannot be replaced by users at all, with upgrades effectively requiring a wholesale exchange of the Mac mini to get a better SoC configuration.
The inability to upgrade the parts means it is more important to consider what options to have for each at the time of purchase, since they cannot be adjusted down the line. There's no option to avoid Apple's notoriously high-priced RAM options here by buying upgrades separately.
Nearly every end user of the Mac mini doesn't care about this now, and won't care about this going forward at all.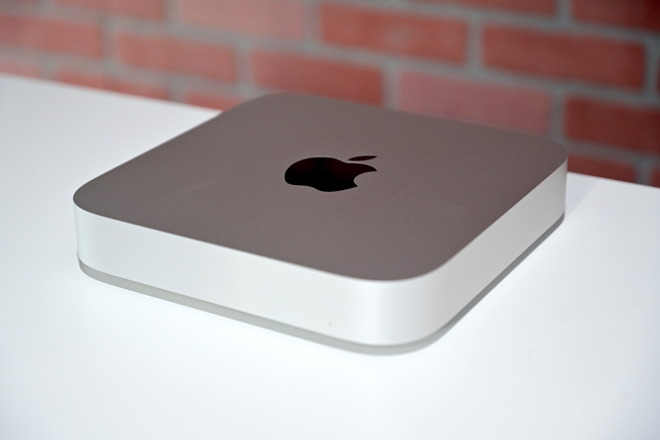 The M1 Mac mini is powerful
Short of buying a new Mac mini outright, the only other way for users to "upgrade" it is through USB of some flavor, or more likely using Thunderbolt 3 for speed. But even so, like we said,
an eGPU isn't an option
-- but again, that's not something that most care about.
The move from being an upgradable device to one that cannot has been a shift Apple has been making for quite a few years, with the assorted Mac portable lines having gone down that route ages ago. Logically, the Mac mini would go down the same route. Still, anyone wanting to change components now has to look towards the more expensive end of the Mac spectrum and will have to wait for a future Apple Silicon machine that may never arrive.
Big power, little case
As the 2018 Mac mini was before it, the 2020 Apple Silicon M1 Mac mini is an impressively powerful machine. It will only get more powerful as software is optimized for the new architecture.
As we've said a few times lately, and a few
more times
across the last
few years
, Apple Silicon will roll out at the lower end first. Those machines don't always appeal to the "Pro" user, nor a good portion of the main
AppleInsider
audience because of real or perceived limitations.
This time around, for that "Pro" user, there are some tangible and limiting points -- reduced monitor support and limited RAM being the main ones. Couple that with most verticals not having full M1 compatibility yet in late November 2020 as we write this, and this may be a year to skip this Mac mini.
Tim Cook
said at the Apple Silicon hardware debut event that 50% of the Mac sales in the last year at least were new to Mac. The Mac mini is a perfect desktop for the "iPhone inspires Mac sales" crowd and a bit less so for the Intel Mac-primary folks.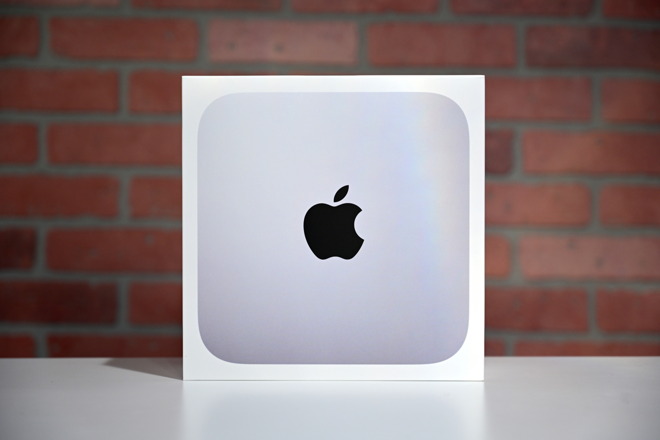 Ready to rock -- the Mac mini (2020) is one of the first with Apple silicon
For those "Pro" folks driving a 2018 Mac mini, we say wait. Unless you're running nearly everything from Apple software-wise, wait until the first inevitable chassis redesign in a year or two to buy, and you'll get a bit more maturity in the hardware. Wait for your software to get M1-native versions, and like the last two times this happened, you won't be disappointed.
If you've had an iPhone for years and have decided that it's time to get a Mac, or if your Mac is older and you aren't reliant on really old software, you won't be disappointed now. Buy without fear, run a lot of your existing iOS software on the Mac, and enjoy the speed.
Score: 4 out of 5.
M1 Mac mini deals
Readers looking to pick up Apple's Late 2020 Mac mini with the M1 chip can save on every configuration with exclusive coupon discounts.
The deals and latest prices can be found in the
AppleInsider
Mac mini Price Guide
, with savings at press time offering up to $87 off the M1 Mac.
Those wanting to stick with the Intel Mac mini can also grab discounts on the Space Gray models in the
AI
Mac Price Guide
.
">