Apple speeds up masked Face ID by detecting an Apple Watch in iOS 14.5
Posted:
in iOS
edited February 2021
Apple is making it faster for
iPhone
users to unlock their devices while wearing a face mask in the first iOS 14.5 beta, by confirming the presence of an Apple Watch.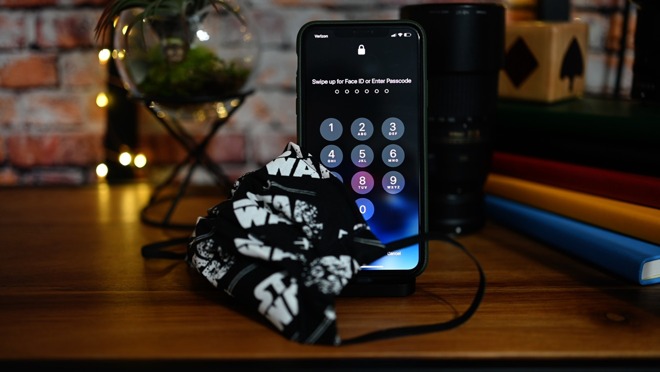 The ongoing
coronavirus
pandemic has caused problems for people who use iPhones, as wearing a mask prevents
Face ID
from properly working. Users were forced either to remove their mask temporarily or to enter in their security code to unlock the iPhone.
In the
beta for iOS 14.5
, Apple is trying out a way to get through Face ID authentication while wearing the mask, by taking advantage of the
Apple Watch
. In a similar fashion to how an Apple Watch could be used to
unlock a Mac
, an Apple Watch wearer can set up their iPhone to unlock through Face ID, if they are wearing the Apple Watch and it's nearby.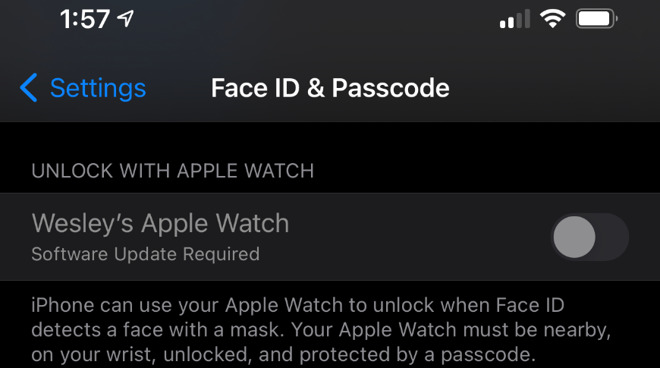 The change, spotted by
Joanna Stern
only applies to unlocking the iPhone. Performing other actions that require Face ID, such as approving a transaction, will require either a full view of the face or the entry of a passcode.
It includes a new feature: Unlock iPhone with Apple Watch while wearing a mask. If you are wearing a mask and have an unlocked Apple Watch on your wrist, you can unlock FaceID on your iPhone.
Slow Face ID unlocking has been an issue throughout the pandemic, and even
prompted a request
from the New York Metropolitan Transportation Authority to make it faster to authenticate users without removing their masks for Face ID.
Apple's previous attempt to refine Face ID for a mask-using public was in
iOS 13.5
. In that update, Face ID automatically moved to ask the user for their passcode if a mask was detected, rather than requiring users to wait for Face ID to time out each time.