Seven Apple suppliers linked to Chinese forced labor programs
A new report on Monday claims that seven Apple suppliers participated in labor programs suspected to be connected to the alleged Chinese genocide of Uyghurs from the Xinjiang region.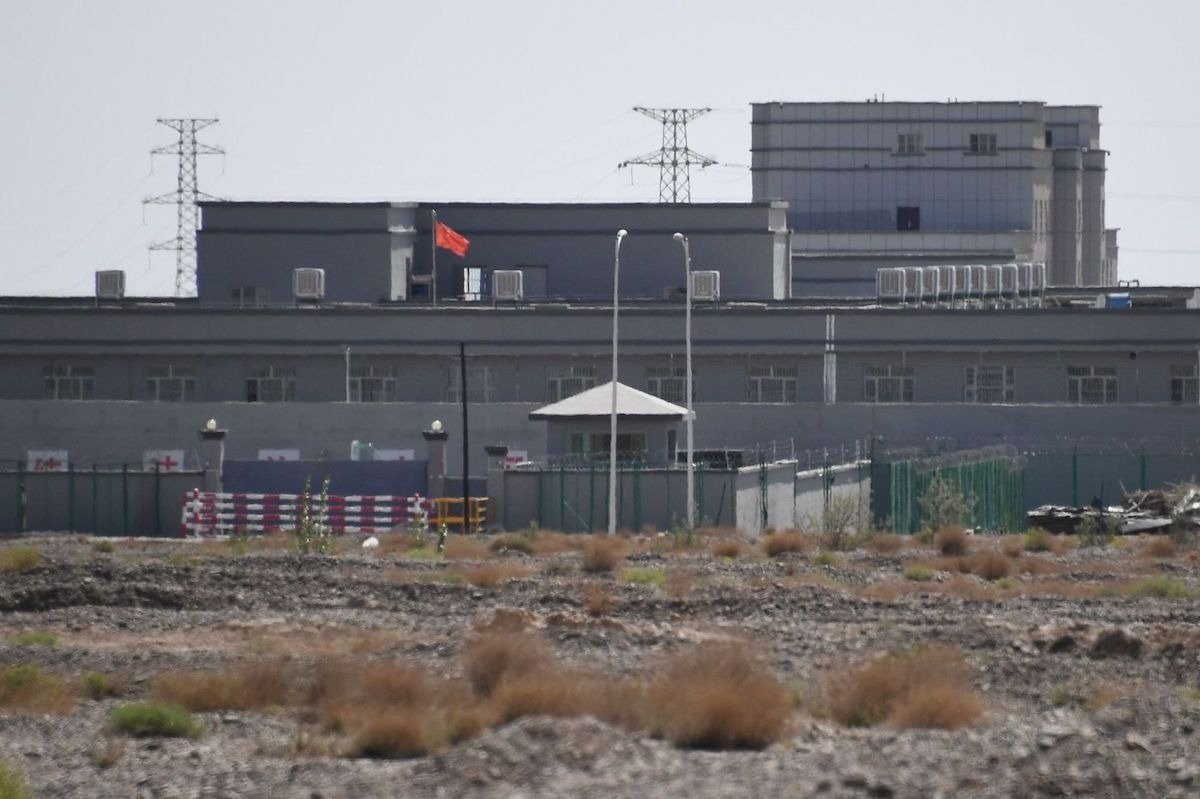 Credit: LA Times
The Apple supply chain partner produce components, coatings, and offer assembly services to the Cupertino tech giant. At least five received thousands of Uyghur and other oppressed minority workers at specific plants that did work for Apple, according to
an investigation
by human rights groups and
The Information
.
According to the report, evidence suggests that Advanced-Connectek, Luxshare Precision Industry, Shenzhen Deren Electronic Co., Avary Holding, AcBel Polytech, CN Innovations, and Suzhou Dongshan Precision Manufacturing Co. participated in the forced labor programs.
To identify those manufacturers and supply partners, the investigation used previously unreported public statements, images, and videos by Chinese government offices and state-run media organizations. That evidence found that the companies participated in what the Chinese call a poverty alleviation program.
Apple has and continues to deny that its supply chain uses forced labor. The company says it carries out ongoing reviews of its partners in China, which includes investigating allegations of coercion.
"All state-sponsored labor recruitment programs in Xinjiang must be understood as compulsory labor because no minority citizen in the region has the ability to refuse to participate in the programs," said human rights professor Laura Murphy told
The Information
.
Because Apple hasn't disclosed the full list of the supply chain partners it uses,
The Information
separately confirmed the links to the Cupertino tech giant with public and internal documents, as well as interviews with employees.
The U.S. and other governments have accused China of committing a genocide against more than 1 million Uyghurs, a Muslim minority from the Chinese region of Xinjiang. China allegedly uses so-called poverty alleviation programs to subjugate the Muslims, assimilate them into Han Chinese culture, and rid them of their Islamic religious beliefs.
The Chinese government says that the programs are meant to lift Xinjiang residents out of poverty. Xinjiang has one of the highest poverty rates in the country. China also says the work camps in which Uyghurs are allegedly imprisoned are vocational and training centers established to prevent terrorism.
Apple's response
Apple told
The Information
that "looking for the presence of forced labor is part of every assessment we conduct in every country where we do business."
"Despite the restrictions of Covid-19, we undertook further investigations and found no evidence of forced labor anywhere we operate. We will continue doing all we can to protect workers and ensure they are treated with dignity and respect," Apple said.
In July 2020, Apple supplier O-Film Tech was among 11 companies
accused of benefitting
from those forced labor programs.
Apple at the time said it carried out a thorough review of its supply chain and found
no evidence
of human rights abuses. During an antitrust hearing in July 2020, Apple CEO
Tim Cook
told Congress that "forced labor is abhorrent," adding that Apple would "terminate a supplier relationship if it were found."
In December 2020, Apple reportedly
cut ties
with O-Film after learning that the company had actually participated in the forced labor program.
According to the report, hundreds of workers were sent to Luxshare Precision between 2017 and 2020. The company is one of Apple's most important supply partners, and makes both
iPhone
and
AirPods
models for Apple.
Antenna and internal cable supplier Shenzhen Deren Electronic reportedly received more than 1,000 Xinjiang laborers in recent years. Avary Holding, which makes printed circuit boards, received about 400 laborers between 2019 and 2020.
Other Apple suppliers that received Xinjiang laborers make components such as internal power hardware, circuit boards, and surface coatings for iPhone and
iPad
screens.
At least one Apple supply chain partner, Advanced-Connectek, was said to have run a factory on the edge of the Xinjiang deserts. Satellite imagery and further investigation indicate that the factory was next to a compound said to be a forced labor detention facility.
The industrial park where the factory was located is surrounded by walls and fences with only one entrance and exit. Researcher Nathan Ruser told
The Information
that "almost no other factories in Xinjiang have these characteristics except for industrial parks where there is detainee labor."
Apple's supply chain isn't the only one
Although Apple has reportedly
dragged its feet
when dealing with Chinese labor law offenders, the Cupertino tech giant isn't the only company with a supply chain that allegedly benefits from forced labor.
According to
The Information
, other U.S. and Western companies that work with the seven identified suppliers include Google, Samsung, Amazon, Tesla, Dell, Lenovo, BMW, Cisco, and HP, among others.
Other U.S. companies have taken lobbying action against legislation meant to prevent forced labor in China. Major firms like Coca-Cola, Costco, Patagonia, and Apple
were said
in November 2020 to be attempting to water down the Uyghur Forced Labor Prevention Act.
Apple's proposed changes to the bill included extending compliance deadlines, making sure some supply chain information is kept from the public, and requiring a U.S. government designation for companies that detain or surveil Uyghurs in Xinjiang.