New York Apple retail union organizers are asking for $30 an hour
Apple workers who are attempting to organize a union at the company's Grand Central Terminal retail store in New York City are asking to be paid at least $30 hour per hour, along with other benefits.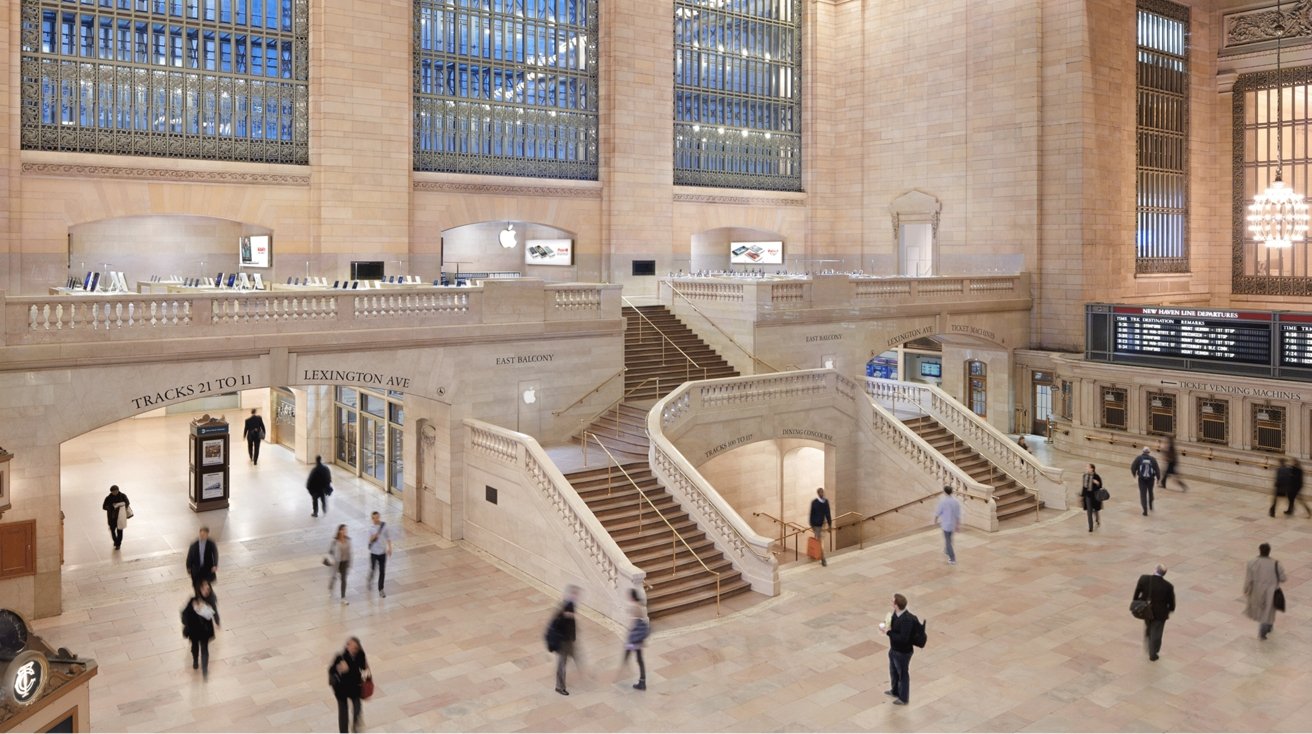 Grand Central Terminal
The workers first began to organize
earlier in 2022
. On April 16, the group
started to gain momentum
, taking steps that would result in it being the first Apple retail outlet to unionize.
On Monday, Fruit Stand Workers United published their
first website
, laying out their request for increased wages and other benefits.
"For pay, we seek a minimum $30 for all workers, built up on a matrix based on role, tenure, and performance," the organizers wrote. "For benefits, we seek more robust changes, like increased tuition reimbursement, faster accrued and more vacation time, and better retirement options, including higher match rates for 401(k) and enrollment into pension plans."
Additionally, the workers asked for better health and safety standards, including research into security protocols, track dust, health effects from building materials, and noise pollution at Grand Central.
Apple employees can make anywhere from $17 to more than $30 per hour, depending on the market and their experience. New York City, where the retail store is located, is the most expensive city in the U.S. to live. Apple says that its minimum hourly rate starts at $20.
In a statement, Apple said that it offers "very strong compensation and benefits for full time and part time employees."
Back in February, Apple also began preparing to issue pay raises and other benefits to retail staffers as it sought to keep workers in an
increasingly competitive labor market
.
While the group may organize the first retail union at Apple, this is not the first time that Apple workers have attempted to organize. Past efforts have included "
Apple Together
" and its predecessor,
#AppleToo
, which both advocated for awareness of harassment, sexism, and other issues at the Cupertino tech giant.
Read on AppleInsider