Hands on with the Google Pixel 3a XL - performance from 2016 with a 2019 camera
The Google Pixel 3a and Pixel 3a XL are official, and pair iPhone 6 and iPhone 7 performance with a modern camera for a fairly solid mid-range smartphone.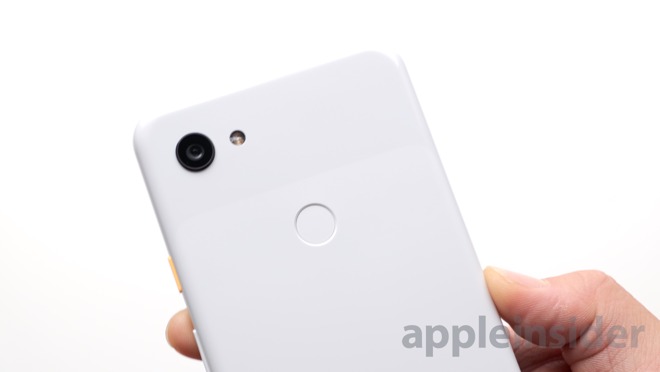 Google Pixel 3a XL
At Tuesday's Google IO keynote, the company added to its Pixel line, with the Google Pixel 3a and Pixel 3a XL. They went on sale nearly immediately.
An affordable Pixel device
The Google Pixel 3a comes in two different flavors -- a smaller Pixel 3a with a 5.6-inch Full HD display, and a bigger XL version with a 6-inch Full HD display. Both of these models are OLED, an impressive feature for a mid-range smartphone. It also comes in three different color options, such as Just Black, Clearly White, and a new Purple-ish color.
A design that's familiar
The Pixel 3a's design is very reminiscent of Google's flagship Pixel 3 from the single camera and fingerprint reader in the back, to the unibody two-tone design. When Google introduced this two-tone design for the Pixel 3 they were finally able to add wireless charging to its phones. We were hoping that Google will keep its wireless charging capabilities from its flagship Pixel 3, but unfortunately that doesn't carry over to this mid-range device.
The Pixel 3a family also doesn't have water resistance, and also lacks stereo speakers. The speakers do get very loud, but lacks the clarity and bass from the much more expensive Pixel 3.
The Pixel 3a still carries a lot of the Pixel 3's camera traits such as Night Sight which is incredibly useful for night time photography, and it also features the Pixel's great photo processing power and its AI powered Portrait Mode. One missing feature on the camera front is the wide angle field of view for selfies, but from the looks of it, it's still wider than the iPhone's front facing camera.
We can't say for certain yet whether image quality matches the Pixel 3, but photos do look sharp and vibrant. We'll be looking at this closer soon.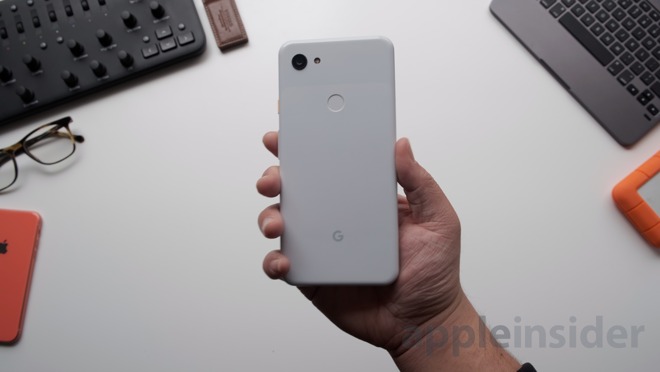 Google Pixel 3a XL
Made with budget in mind
The Pixel 3a is priced at the low-end of Apple's product offerings, and is a mid-range Android device, so don't expect to see the latest and greatest processor inside. Both devices are equipped with Qualcomm's Snapdragon 670 processor, an Adreno 615 graphics, 4GB of RAM, and 64GB of storage.
In our Geekbench test the Pixel 3a scored a single core score of 1603, and a multi core score of 5173. This is similar performance to the 2013 iPhone 6 single-core, and the 2016 iPhone 7 for multiple core jobs.
It's obviously not going to be a blazing fast phone like its flagship brother or Samsung's Galaxy S10, but it still packs a decent processor that should get you by day to day, depending on your use cases.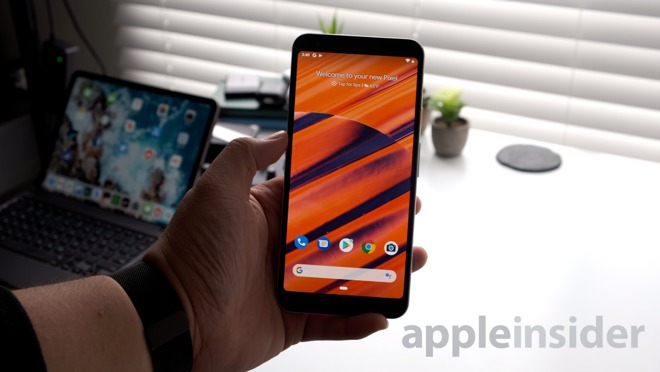 Google Pixel 3a XL
It's running Android 9.0 Pie out of the box, and in typical Pixel fashion, it's clean. There's no bloatware, it's very minimal looking, and as of right now it's running as smooth as butter. W'll see how this performs a few months from now since Google's Pixel 3 has a reputation for inexplicable slowdowns, so we're expecting similar results with the Pixel 3a over time. We'll keep you posted in the next few months and see how it's holding up.
The Google Pixel 3a and 3a XL is available to order now online, or in stores for $399 and $479 respectively. We will be doing a full comparison between the Pixel 3a XL, the $569 iPhone 7 Plus, and the $749 iPhone XR in the coming days to see how they stack up to Google's offering.
Ways to save on pre-orders
Google's Pixel 3a is available for pre-order at B&H Photo with a
free $100 e-Gift Card and free Mint Mobile 3-month 8GB Prepaid SIM Card Kit
. Priced at $399, each
Pixel 3a
also includes free expedited shipping within the contiguous U.S. Shoppers looking to sign up for B&H's new
Payboo Credit Card
can also receive a sales tax refund instantly on orders shipped to qualifying states.