Xiaomi CC9's 'Mimoji' heavily borrows from Apple's 'Memoji'
Apple's Memoji concept has been 'borrowed' by another smartphone vendor, but Xiaomi's take on it is a seemingly direct copy of the iPhone's personalized 3D avatar feature, complete with the extremely similar name 'Mimoji.'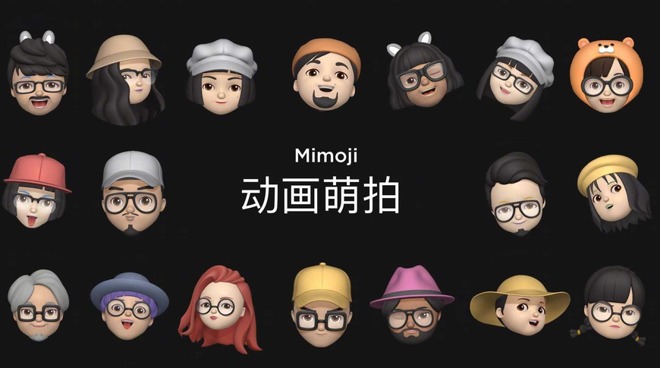 Xiaomi's Mimoji
Adding on top of the
Animoji feature
introduced with the iPhone X in 2017,
Apple's Memoji
took the concept of mapping facial expressions to animated characters further in iOS by enabling users to create their own avatars. A new smartphone launch from Xiaomi seemingly imitates the feature, but with so few differences from Apple's version, it may be considered a rip-off by critics.
Revealed during the launch of Xiaomi's CC9 smartphone range, "Mimoji" are customizable characters consisting of a human head without a body,
reports
Engadget
. Users can decide on a variety of different features, including eyes, hair style and color, skin tone, and various hats and glasses, and can be recorded in an animation along with the user's speech for distribution to other users.
While
XiaomiToday
notes
the feature was available in the Xiaomi Mi 8 Explorer Edition in 2018, the newer version is much closer to the feature offered by Apple, with full 3D animation and full customization options. The close similarity to Apple's version, down to the name, has caused some users in China to highlight the seemingly blatant copying to Xiaomi, but the smartphone producer simply pointed out the feature's previous availability.
One difference is that Xiaomi's Mimoji is capable of creating the character based on a photograph of the user. In Apple's version, it has to be manually assembled by the user, allowing for some creative license in its production.
This is not the first time Memoji has been the subject of alleged copying by a competitor. Samsung attempted to beat Apple to the punch by
launching AR Emoji
ahead of iOS 12's release, but ultimately didn't quite live up to Apple's version.