GameClub bringing classic iOS games back to the App Store this fall
GameClub will launch its all-you-can-play subscription service to the App Store this fall, giving players a chance to revisit classic mobile games without the hassle of annoying advertising or IAP.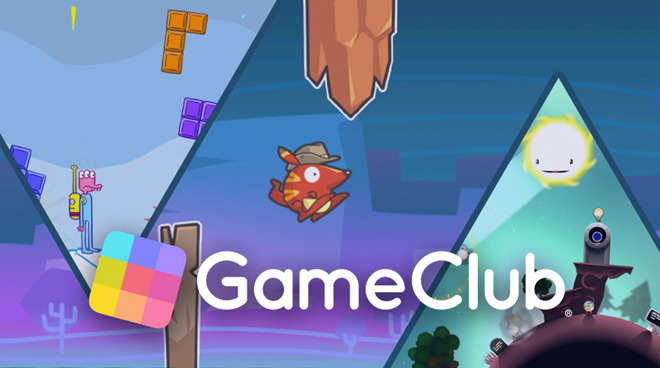 GameClub
will work as a subscription service, not dissimilar to
Apple Music
or Netflix. For a small monthly fee, which is currently unknown, players will be able to play over 50 different titles at launch.
The titles, which include classics such as
Super Crate Box, Legendary Wars, Minigore, Space Miner,
and
Mage Gauntlet,
are fully updated and optimized for modern
iOS
and Android devices. More games will be added to the library on a weekly basis. Additionally, GameClub will release new and original games to the service as well.
All games brought to the service will be fully downloadable and available to play offline. This is an increasingly rare sight to see, as many mobile games require constant access to either data or wifi. Users without unlimited data often unable to play games away from home-- which is a large draw of
mobile
gaming. GameClub's new model circumvents this problem entirely, and that's part of their bigger plan.
The service takes aim at solving the problem of the free-to-play app ecosystem. Gameclub posits that many people have left the mobile gaming market because free-to-play apps have driven them away.
"Smartphones sparked an explosion of creativity in games, however much of that innovation has been snuffed out by titles that are free to download but often rely on manipulative practices and annoying monetization schemes," said Dan Sherman, CEO and co-founder of GameClub. "Too many talented game creators have been driven away from mobile and GameClub believes players deserve better."
The content will be curated by former
Touch Arcade
Editor-In-Chi Eli Hodapp, with input from the community. In aggregate, the games in the GameClub library have been downloaded over one hundred million players over the last ten years. GameClub will act as a form of preservation, giving the titles a chance to live on and be enjoyed by both old and new fans alike.
Anyone interested in the service can sign up for the GameClub Early Access program
at GameClub's website.
Doing so will give them a chance to receive pre-launch betas through TestFlight, as well as additional news about GameClub's global launch.
Pricing is not yet available.