Apple increases orders for iPhone 11, iPhone 11 Pro
Posted:
in iPhone
edited December 2019
Apple has reportedly increased the production of the iPhone 11 range by 8 million units year-over-year after heightened demand, according to sources familiar with the situation.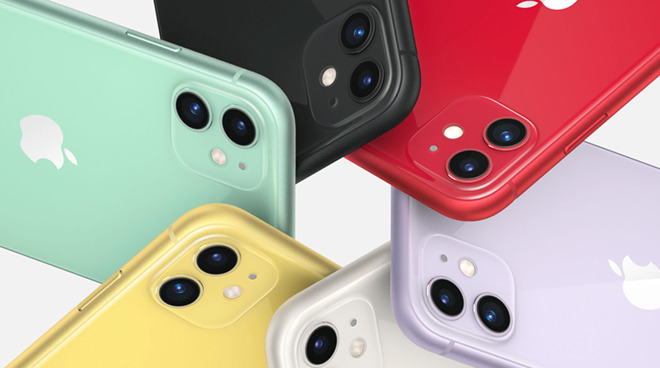 The higher demand may be attributed to the lower-than-average cost of the
iPhone 11
line, which has brought in budget-conscious buyers.
Apple's CEO Tim Cook
has previously acknowledged that price is a factor, especially in countries like Japan and China.
The new iPhone 11 starting price is $699, compared to the 2018
iPhone
XR's starting price of $749.
A rise in demand
because of the lower starting price could counter the 2018 drop in iPhone sales, forcing the increase in orders.
"This autumn is so far much busier than we expected," a source told
Nikkei Asian Review.
"After the increase, prepared production volume for the iPhone 11 series will be higher compared to last year."
A source has indicated the increase in orders will be weighted more toward the cheapest iPhone 11 and
iPhone 11 Pro
models. Apple has also slightly reduced orders year-over-year versus the iPhone XS Max for the more expensive
iPhone 11 Pro Max,
which starts at $1,099.
Suppliers, however, would prefer if the company were to err on the conservative side, worrying that the higher level of orders might be unsustainable.
"Demand is good for now. But we have to be careful not to be too optimistic," an executive-level source said, "I hope that this year's peak season lasts longer than last year."
Yasuo Nakane, head of research at Mizuho Securities, revised his 2019 iPhone production estimates to 194 million, up from the 178 million he'd earlier assumed. Analysts at Cowen and JP Morgan have also
revised their estimates.
The
Nikkei Asian Review
has a good track record on supply chain moves, such as this increase in order volume. It is not as accurate on product specifics, however.