iPad for Work, Apple's Coronavirus issues, and Apple TV+ on AppleInsider Podcast
This week on the AppleInsider podcast, hosts Stephen Robles and Mike Wuerthele discuss the lack of an iPad app from Instagram, the productivity of the iPad for certain tasks, coronavirus affecting Apple's manufacturing schedule, the "Amazing Stories" trailer and Apple TV+ thoughts, and more.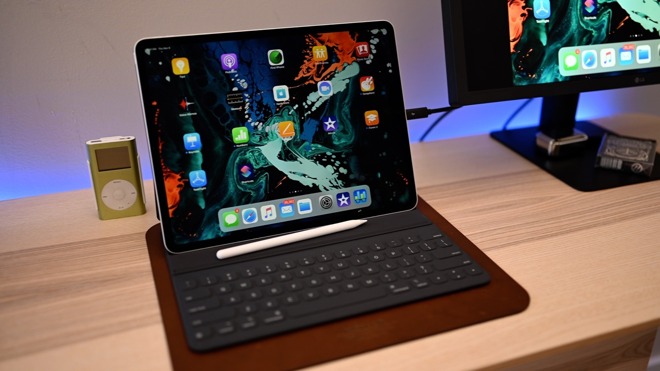 An iPad Pro, keyboard, Apple Pencil, all connected to a 4K USB-C display
Stephen Robles returns to host the AppleInsider podcast with guest Mike Wuerthele.
Sponsored by:
Masterclass - Get 15% off an annual all-access pass.

Feals - Enjoy 50% off your first month's membership order.
Show notes:
We'd love to hear your feedback. Tweet at
Stephen Robles
and
Mike Wuerthele
, or
email us here
. Find us in your favorite podcast player by searching for "AppleInsider" and leave us a 5-Star rating and review in
Apple Podcasts
.
Those interested in sponsoring the show can reach out to us at:
[email protected]