Apple security chief Thomas Moyer indicted in concealed firearm permit bribery case
A grand jury has issued two indictments charging Apple's head of global security and several other individuals with bribery to obtain concealed weapon permits.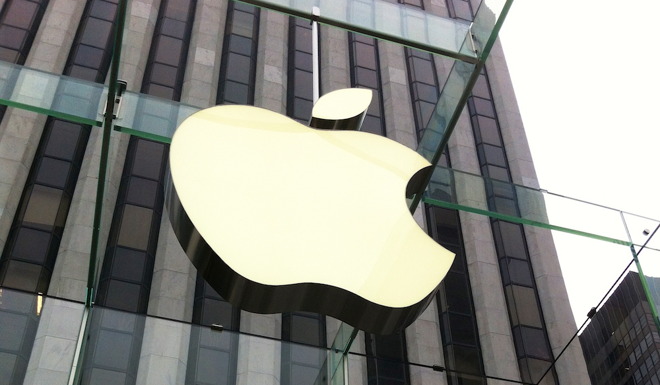 Credit: WikiCommons
According to the Santa Clara County
District Attorney's Office
, Apple Chief Security Officer Thomas Moyer and insurance broker Harpreet Chadha were accused of offering bribes to Santa Clara Undersheriff Rick Sung and Captain James Jensen to receive concealed firearm (CCW) permits.
A two-year investigation by the DA's office found that Undersheriff Sung held up issuing CCW licenses until Moyer and Chadha "gave something of value." In one instance, Captain Jensen aided in the scheme.
"Undersheriff Sung and Captain Jensen treated CCW licenses as commodities and found willing buyers," said District Attorney Jeff Rosen. "Bribe seekers should be reported to the District Attorney's Office, not rewarded with compliance."
In the case of four separate firearm permits withheld from Apple employees, Undersheriff Sung and Captain Jensen reportedly managed to get Moyer to promise that Apple would donate 200 iPads, worth about $70,000, to the Sheriff's Office. Sung and Moyer scrapped the deal at the last minute when they learned that the District Attorney executed a search warrant seizing CCW records from the sheriff's office.
Undersheriff Sung also extracted from Chadha, the insurance broker, a "promise of $6,000 worth of luxury box seat tickets to a San Jose Sharks hockey game."
According to Moyer's LinkedIn page, his responsibilities at Apple include "strategic management of Apple's corporate and retail security, crisis management, executive protection, investigations and new product secrecy." Prior to his tenure at the Cupertino tech giant, Moyer previously served as an associate at a law firm and as an intelligence analyst for the U.S. Navy.
"We expect all of our employees to conduct themselves with integrity. After learning of the allegations, we conducted a thorough internal investigation and found no wrongdoing," an Apple spokesperson said in a
statement
to
CNBC
.
The four defendants will be arraigned on Jan. 11, 2021 at the Hall of Justice in San Jose, California. If convicted, they may receive prison time.
"Tom Moyer is innocent of the charges filed against him. He did nothing wrong and has acted with the highest integrity throughout his career. We have no doubt that he will be acquitted at trial," Ed Swanson, Moyer's attorney, said in a statement to
AppleInsider
.
The Morgan Hill Times
reports
that the two-year investigation into corruption and bribery at the Santa Clara Sheriff's Office is ongoing, and more indictments may be issued. Previously, officials related to a Facebook security contracting company pleaded guilty in the case.
Earlier in the year, Jensen was also among several people indicted on felony bribery and conspiracy charges in a scheme related to Santa Clara Sheriff Laurie Smith's re-election in 2018,
CBS
reported
. Sheriff Smith has not been charged with a crime.
In California, it is illegal to carry a concealed firearm without a CCW license that can cost between $200 and $400. Applicants for CCWs must show "good cause" and moral character. Local sheriffs have broad discretion in determining who gets the permits.
Update 10:00 PM ET, November 24
: Added statement from Apple.