Deadly Apple Store car crash was an accident, driver claims
The man who crashed through the Apple Derby Street retail store in Massachusetts, killing one, has said in his defense that the incident was not an attack, and was instead an "unfortunate accident."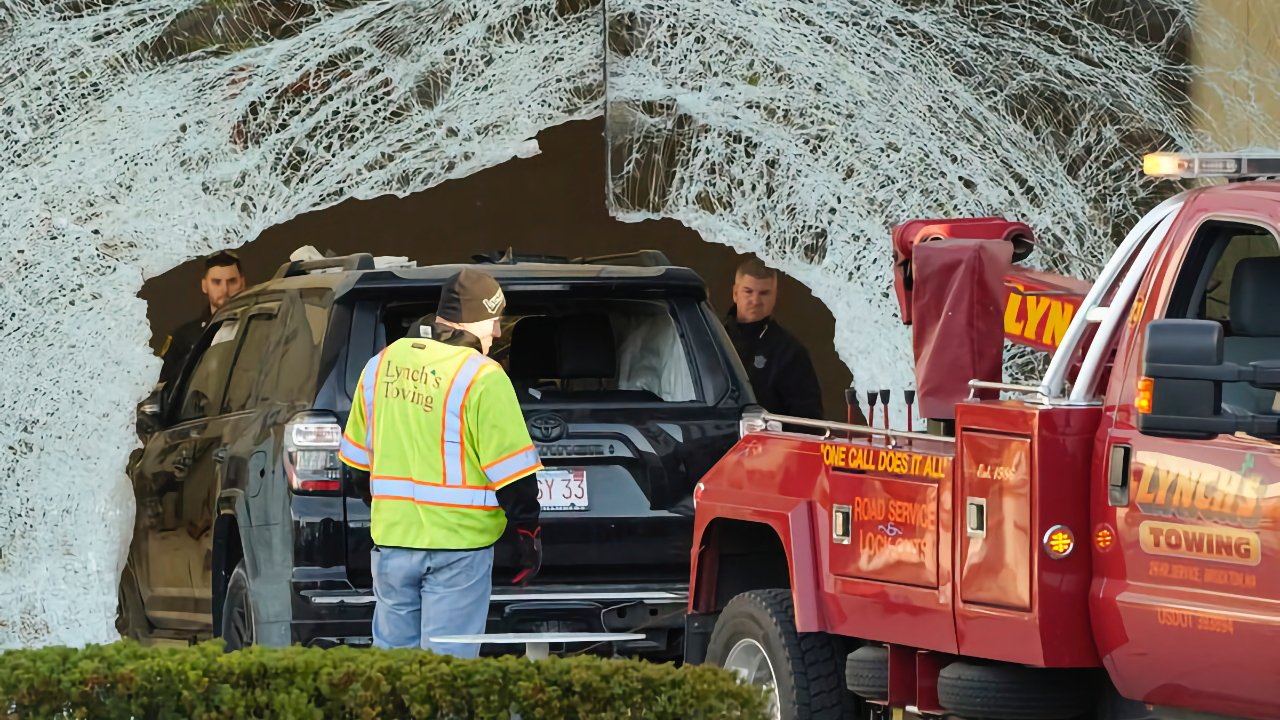 Source: AP Photo/Steven Senne
Bradley Rein, 52, drove his Toyota 4Runner through the
front glass
of the Apple Store in Hingham, Massachusetts, on Monday morning. The car crashed through the glass at speed, and only stopped when it hit the Store's rear wall.
According to
MassLive
, was
in court
Tuesday morning, facing charges of reckless motor vehicle homicide. Rein reportedly claims that his foot became stuck on the gas and that he was unable to brake in time.
Rein's defense attorney, who described the incident as an "unfortunate accident," requested bail be set at $20,000. The Hingham District Court instead set bail at $100,000.
Following the crash, Rein was reportedly uninjured -- although earlier witness reports said he was bloodied. He went with officers to the Hingham Police Department, where he voluntarily undertook a breathalyzer test which was negative.
MassLive
reports that at least 20 people were severely injured. Doctors at South Shore Hospital treated 17 people -- others were taken to hospital in Boston -- and described the injuries as "life and limb-threatening."
The injuries include head traumas and what are described as "mangled limbs." The crash also killed Kevin Bradley, a 65-year-old New Jersey man, who was pronounced dead at the scene.
Rein told officers he had no medical issues, and that to the best of his knowledge, his car had no mechanical faults.
Read on AppleInsider