IDC: Apple Watch Series 4 accounted for less than 20 percent of Apple Watch sales in Q3
Apple Watch Series 3 is still a major player in Apple's smartwatch lineup, as the legacy device outperformed its newer Series 4 siblings to drive a bulk of Apple's wearables sales for the third quarter of 2018.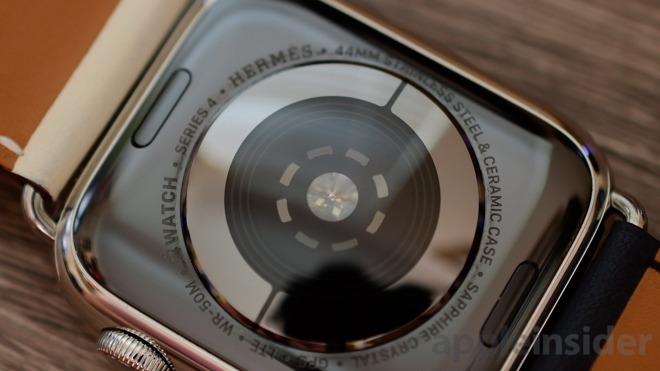 According to the latest estimates from IDC, Apple
shipped
4.2 million
Apple Watch
units during the quarter ending in September for a 13.1 percent share of the global market. The figure, up 54 percent from 2.7 million units shipped during the same period last year, was good enough to put Apple in the No. 2 spot behind Xiaomi.
Though the Cupertino tech giant launched a redesigned
Apple Watch Series 4
with larger display and advanced health monitoring features last quarter, it was the
Series 3
that accounted for a majority of its wearable sales. A slate of new features delivered alongside watchOS 5 and a reduced price point stoked demand for the year-old smartwatch, IDC said.
The recently released Apple Watch Series 4 accounted for less than 20 percent of quarterly shipments, according to IDC estimates.
After relinquishing its crown as the world's largest wearables maker to Apple this summer, Xiaomi clawed its way back to the top in the third quarter on strong sales of the Mi Band 3 and an expansion beyond the Chinese market. The Chinese company shipped 6.9 million units for a 21.5 percent marketshare in quarter three, up a whopping 90.9 percent year-over-year.
Fitbit managed 3.5 million unit shipments across its varied product line for a 10.9 percent share of the market, down 3.1 percent from the same time last year. Of note, high demand for the Versa made Fitbit the second largest smartwatch vendor behind Apple.
Huawei and Samsung drew up the rear in fourth and fifth place with a respective 1.9 million and 1.8 million units shipped. Huawei enjoyed 20.3 percent growth on the year, while Samsung was up 91 percent.
As for the wider market, IDC saw basic wearables return to growth as manufacturers build in more advanced capabilities typically reserved for smartwatch devices.
"Many of the new basic wearables include features like notifications or simple app integrations that bleed into smartwatch territory. This has helped satiate consumer demand for more capable devices while also maintaining average selling prices in a market that faces plenty of downward pressure from low-cost vendors and declining smartwatch pricing," said Jitesh Ubrani, senior research analyst at IDC.
Apple first claimed the wearables market crown from longtime frontrunner Xiaomi
in June
and held that position for
two quarters
. The recent resurgence of basic wearables, again led by Xiaomi, appears to have come at the expense of more expensive devices marketed by Apple. That could change in the near future as the features -- and prices -- of basic category devices continue to bleed into smartwatch territory.