Apple shipped 4.5M iPhone XRs in North America last quarter, estimates say
Posted:
in iPhone
edited May 2019
The iPhone XR was easily the most popular smartphone in North America during the March quarter, with shipments of about 4.5 million, according to Canalys research estimates.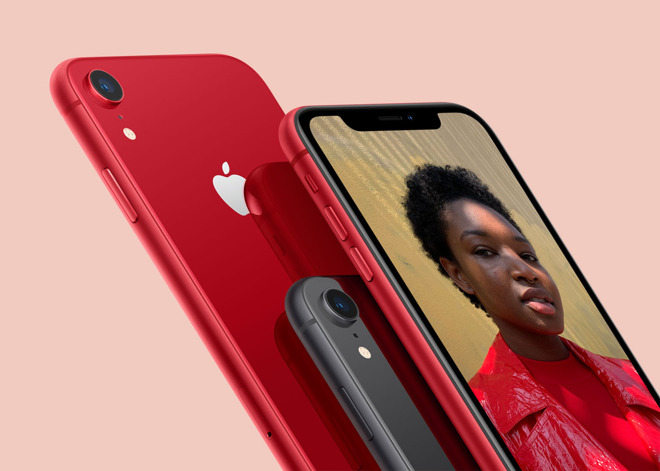 If accurate, the figure gives the XR a 13 percent marketshare versus all other smartphones. The next-best results came for Samsung's Galaxy S10+ and S10e, which each reached 2 million units, or 6 percent.
Overall Apple reportedly shipped 14.6 million iPhones, down 19 percent year-over-year but still enough to take a 40 percent of the market. Samsung's marketshare rose from 23 to 29 percent, which Canalys credits to an early launch for
the S10 line
and attractive features, such as a triple-lens rear camera and a "hole-punch" edge-to-edge display, interrupted only by the front-facing camera.
"Samsung also benefited from carrier promotions in Q1, which used the Galaxy S10e as an incentive," wrote analyst Vincent Thielke.
Apple relied on trade-in promotions, as well as retail and carrier discounts on older hardware. There was allegedly a "disconnect between channel orders and consumer demand," but with an "uptick" in XR shipments in March.
The company's main obstacle moving into 2020 is that recent iPhones are "just not different enough," Thielke argued. "For its performance to improve in 2020, Apple will need to emphasize radical new features that are most likely to impress consumers."
The North American smartphone market as a whole dropped 18 percent to 36.4 million units, the lowest amount in five years. Canalys blamed this on "lackluster peformance by Apple," and the relative absence of ZTE, which was
blocked from government use
last August. ZTE phones are still available from U.S. carriers in small numbers.