What to expect at Apple's new iPhone 11 event today - and what not to
There'll be iPhones, of course, but Apple has a lot more to offer that it could choose to reveal. Based only on the most solid information from the supply chain, here's what we can -- and can't -- expect to see at the Apple event later today.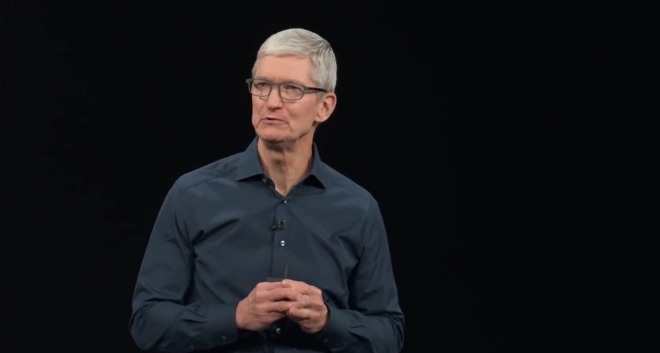 You can expect Tim Cook to say "good morning" at the September event.
Stop us if you've heard this one: there will be new
iPhones
from Apple on September 10. Based on supply chain information, availability of updated processors, and a little historical perspective, here's what's definitely coming.
New "iPhone Pro," or "iPhone 11"
You'll be able to watch
the release of new iPhones and there will be three of them. The most recent rumors, with reasonably solid sources in the supply chain, say that they will indeed be
called the "iPhone 11"
range.
The equivalent of the current base model, the
iPhone XR
, is expected to be called the "iPhone 11." The updated
iPhone XS
and
iPhone XS Max
are expected to be called the "iPhone 11 Pro" and "iPhone 11 Pro Max." We've said before that
'Pro' is just a name
, but we've also said before that it'll be expensive.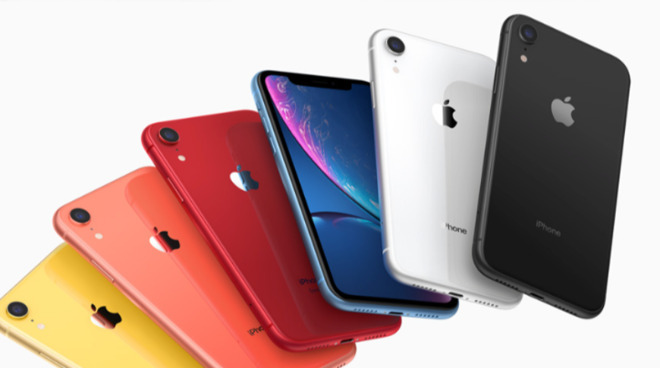 New iPhones are the only absolutely guaranteed product to come in September
Indications are that it will be the
2020 iPhones that gain 5G
, so despite Apple's "by innovation only" title for the launch, there's an argument that this year's models won't be an especially significant update.
However, all reasonable evidence points to the primary update for the "iPhone 11" to be the addition of a
square camera cutout
to the range -- and that is going to be
bigger than it might seem
.
The base model, the replacement for the iPhone XR, is thought to have
two camera lenses
, but the others will have a triple-lens system which includes a wide-angle lens.
A report also claims that software within iOS will be able to automatically combine photos from the different lenses and apply corrections or improvements to low-light images.
The same report expects "significant" improvements to video recording, including the ability to add effects in-camera instead of after filming.
When it comes to power, the new models are expected to retain the
Lightning
port. It may have a
USB-C power brick
in the box, though.
Ming-Chi Kuo
originally
said
that the new 2019 model will support "bi-directional charging," allowing other devices to be charged by iPhone. But, in recent hours, some doubt has been cast on if this has been included or not.
After leaving 3D Touch off the iPhone XR, Apple is rumored to leave it off the entire 2019 iPhone lineup. Instead,
rumors suggest
that Apple will implement Haptic Touch that debuted with the iPhone XR.
Other rumors suggest improved water and drop resistance, multi-angle Face ID that works while laying flat, as well as a matte black back option for the 2019 iPhones. However, there is less evidence to back these claims up.
Last updated: September 2018
Likelihood at September event: certain
Apple Watch
Recent EEC filings include
four brand new model numbers for the Apple Watch
.
Away from filings with external regulatory bodies, there has also been evidence within Apple's own watchOS beta releases.
Images within the software
include references to a Titanium model -- and the return of the
beloved Ceramic version
.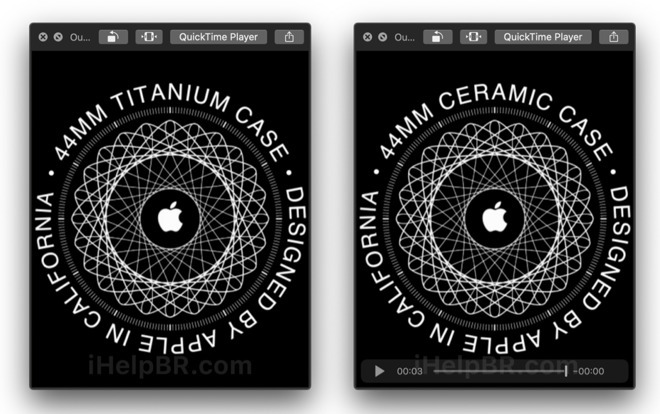 Apple Watches are close to certain, and it looks like we'll have new casings
Other than this one point about materials, there hasn't been any solid detail about new
Apple Watches
. So it's not certain that there will be what might be called "Apple Watch Series 5" yet.
However, the software that contained these images is the already-announced watchOS 6, which Apple has said will add enhanced health features plus the Watch's own App Store.
New Apple Watch features and materials are ready to go, then, so given that and Apple's history with the wearable, you can put money on seeing
Kevin Lynch
unveiling it at the September event.
If you don't put money on it, you can put that money toward buying one shortly afterwards.
Last updated: September 2018
Likelihood at September event: certain, to some extent
New Macs
For once, we do know from Apple itself that there is at least one new
Mac
coming -- but we do not know that it will be shown at the September event. The 2019
Mac Pro
is due soon, but really we've seen it
unveiled back in June
, alongside the
Pro Display XDR
.
There wouldn't be a lot of point having a second unveiling, and the audience for the new Mac Pro doesn't seem like the same one that will be tuning in to the keynote for the 2019 iPhones.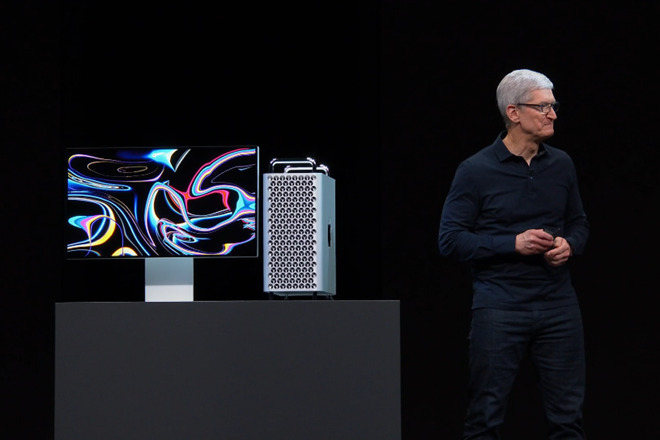 We already want a new Mac Pro, so there's little benefit to Apple of showing it again
However, Apple's website briefly stated that the Mac Pro and the monitor would be
coming in September
.
Previously we might all have reasonably put two and two together to assume that Apple must be showing it at the September event. Now, though, we're becoming used to the company releasing even quite major hardware update with a press release.
That's what it did in March with the
iPad Air and the iPad mini
. Apple brought those out ahead of its March 25 event so that we all knew there would be no hardware at that
Apple TV+
and Apple News+ launch.
So perhaps the Mac Pro will ship in September, but it seems unlikely to be featured in the event.
Last updated: 2013.
Likelihood at September event: low
MacBook Pro
Persistent, detailed and seemingly solid rumors from supply chain sources say that Apple is going to make a new
16-inch MacBook Pro
.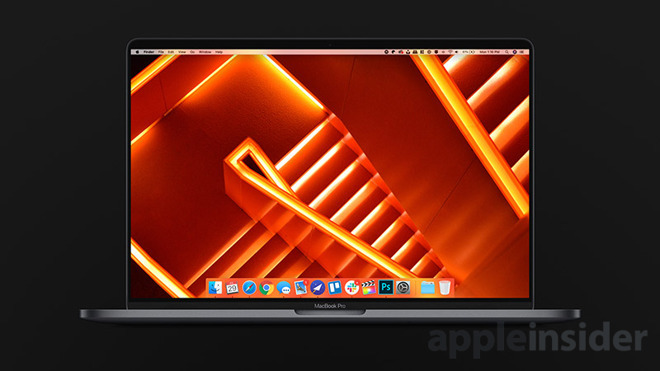 A new MacBook Pro 16-inch model is highly likely to be coming -- but very unlikely to be shown in September.
These same rumor sources have the new model retaining the existing 15-inch model's chassis, and featuring a bigger screen because of narrower bezels.
The machine has been rumored to be
entering production in September
with
coming in October
.
It's hard to call this one, but we expect the October date is correct and there will be no sign of the 16-inch MacBook Pro at Apple's September event.
There certainly won't be any sign of the rest of the
MacBook Pro
range. The 13-inch model was updated in July, along with the
MacBook Air
, and the 15-inch was refreshed only this May.
Last updated: The 15-inch MacBook Pro was updated in May. The 16-inch model (obviously) has yet to be revealed.
Likelihood at September event: low
New iMac and iMac Pro
The regular
iMac
got an update back in March. It didn't sound like the biggest of updates, since it kept the same design it's had since 2012, but a new processor and new graphics card made
significant improvements
.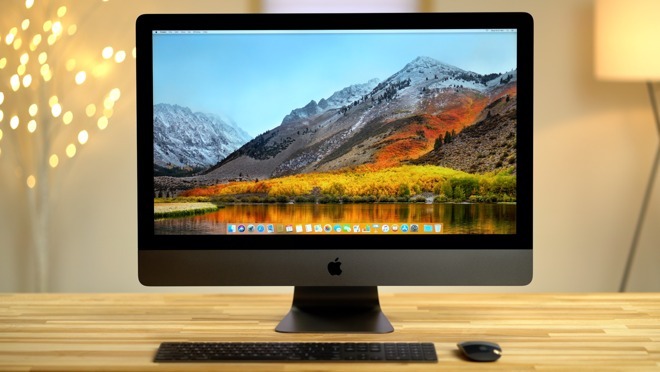 The iMac Pro is overdue for a significant update, but we're not expecting this in September either.
Those improvements closed some of the gap between this normal iMac and the previously top of the range
iMac Pro
. And that iMac Pro hasn't really progressed since its late 2017 debut, though it did have a minor refresh in March this year.
So the chances of a new iMac Pro coming are high, but we'd still say they're low for it being in the September event. Since that event is unquestionably going to center on the iPhones, it doesn't feel like a good fit to wedge in a pro user desktop at the same time.
Last updated:
iMac 4K
and
iMac 5K
in March 2019. The iMac Pro shipped in December 2017.
Likelihood at September event: low
New iPad Pro
If we're going to see anything more than the iPhones and the Apple Watch at the September event, it is more likely to be an updated iPad or iPad Pro than it is a Mac.
Still, even though we can be sure that
there is a new iPad Pro model on the way
, the smart money says it will be their own event in October. Apple does not always follow up its September iPhone events with an October one about other hardware, however, and this year there is more going on than ever.
Alongside the certainty that a new
Mac Pro
is coming shortly, and the high probability that so is a 16-inch MacBook Pro, Apple has committed to launching
Apple TV+
and Apple TV channels in the fall.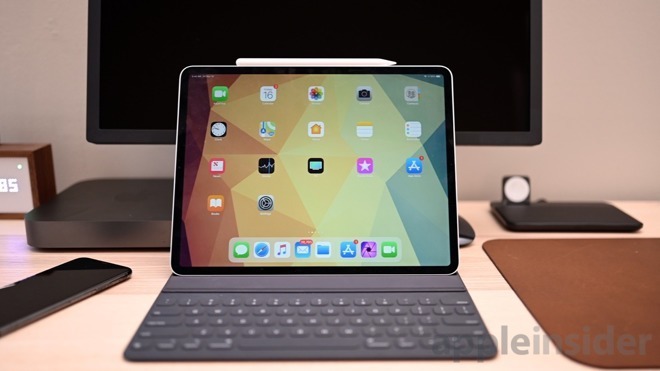 There's little chance of a new iPad Pro in September, but it's not impossible.
Summer officially ends on September 23, so while the fall could mean any time from then on, October or November is a fair bet. If Apple is looking to make a big Apple TV+ splash October, the company is also going to be weighing up when or even whether to have an iPad event too.
Only they know what they're planning for the rest of year, so only they could predict whether iPads will be brought forward to the September event, or not.
When they come, it's been reported that the two models of
iPad Pro might gain a triple-lens
rear camera like the iPhone.
Last updated: iPad Pro was updated last October
Likelihood at September event: 50/50
New iPads
This report about a triple-lens camera for the iPad Pro claims that a 10.2-inch iPad could gain a dual-sensor system. That would be similar to how the current iPhone XS works, but perhaps more significantly, the report assumes that this entry-level iPad will gain a larger screen.
Currently the regular iPad has a 9.7-inch screen and the iPad Air that has a 10.5-inch one. While the report isn't verified, this detail fits with
previous claims by analyst Ming-Chi Kuo
.
There are the same reasons to place the new iPads and perhaps iPad Air in October as there are for the iPad Pro models, but there are also the same reasons to say a September launch is possible.
Last updated: iPad Air and iPad mini were updated in March 2019, but the regular iPad was March 2018
Likelihood at September event: 50/50
Other hardware
Apple does also make AirPods, which have been updated once already this year, and the Apple TV 4K, which hasn't.
That Apple TV 4K, the hardware device rather than the service, hasn't really been touched since September 2017, and under other circumstances, we'd say Apple has forgotten it.
Except Apple really, really has not forgotten the service Apple TV+ and that makes a difference. If, as seems likely, Apple TV+ will at least be mentioned at the September event, then you are guaranteed to see the Apple TV 4K hardware shown on screen.
There is a chance that it will be a new Apple TV 4K, though. There have been fewer rumors than we would expect if Apple were going to update this hardware, and none have been substantiated. Yet there are whispers and maybe this is one device where Apple could make an internal spec-bump refresh without absolutely the entire supply chain noticing.
What's been talked about much more, directly from Apple and others, is news of Apple TV being incorporated
within TV sets made by other companies
.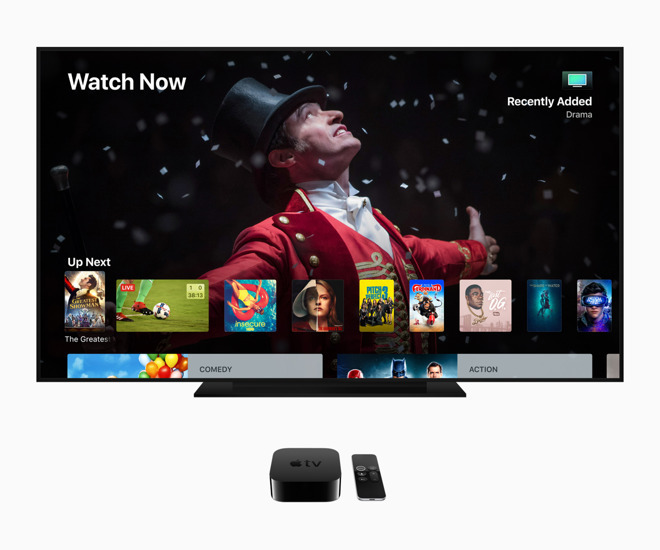 There will be mention of the Apple TV+ service, but that doesn't necessarily mean updated Apple TV hardware.
And there has also been much made of the software, tvOS, which has been in
beta testing
and will release alongside the new iOS, macOS and watchOS in September.
The forthcoming iOS 13 is going to bring new features to
HomePod
, at least through the updated Siri Shortcuts, but otherwise Apple's music speaker seems unlikely to get a mention. Again, there are no supply chain rumors about it.
There has been one suggestion about the
Apple Pencil
, which is both that it will work with the new iPhones, and that there will be a
new, shorter model
.
We don't have enough evidence to call it either way on the Apple Pencil working with the new iPhones. However, since the bulk of the Pencil is battery, we do know that making a shorter one would radically impact battery life and that seems a bit un-Apple-like.
Last updated: Apple TV in September 2017, Apple Pencil in October 2018, HomePod in January 2018
Likelihood at September event: low
New products and One More Thing
All of this presumes that Apple only intends to reveal updates to existing products. We do know that there are
new Siri devices coming
, though, and if those aren't expected until late 2021, there could be others.
If there is, the most likely candidate from the best sources available, says that it will be Apple's version of the Tile.
Tile is a
Bluetooth-based tracking technology
that's used for helping you find misplaced keys or other items.
References to 'Tag,' an Apple version of this, were found within an
internal iOS 13 build back in June
. More recently, similar leaks included text strings that feature a suspected code name for the device.
"Tag your everyday items with B389 and never lose them again," it says.
Further, last-minute reports claim that the new iPhones will feature an
updated motion coprocessor
, which is believed to better facilitate an Apple Tag device.
In the last few days before the event, rumors have started up about there being a "one more thing" announced at the keynote. The rumors
all lead back to one tweet from Twitter user CoinX
.
While this person said precisely nothing more about it, CoinX has previously had some success in apparently leaking information.
Last updated: new Siri Devices and the Tag or Tile equivalent have never been released
Likelihood at September event: zero for the Siri Devices, fair for the Apple Tag
Show us something
If we sound like we think little is likely to be shown at the September event, it's because we are. Every year there are rumors of every possible thing being launched or unveiled or released at every event. Invariably, Apple then gets a bad press for having failed to release something it never intended to.
These events launch precisely the products and exactly the number of them that Apple calculates will have maximum impact. That will include unveiling anything that helps increase that impact, that bolsters the benefits of the products.
In the new operating systems, there are hooks for nearly everything that Apple announced back in March. So, while it may not be day and date with the new iPhone, it won't be long afterwards.
AppleInsider
will be at Apple's Steve Jobs Theater for Tuesday's
"By Innovation Only" event
. Follow along with us here, on
Twitter
, on
YouTube
, and on
Instagram
to get all the details of the new iPhone and more!