Nvidia buying ARM for record-breaking $40 billion
After weeks of speculation, Nvidia has announced that it has agreed to buy SoftBank's ARM for $40 billion dollars, making it the largest chip manufacturer deal in history.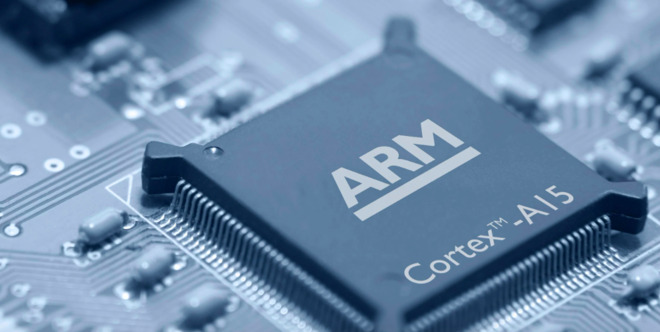 The deal was announced late on Sunday evening. Nvidia will pay $12 billion in cash, for ARM, with $2 billion due at deal signing. Nvidia will also need to shell out $21.5 billion in stock. Employees of ARM will get $1.5 billion ion Nvidia stock.
"AI is the most powerful technology force of our time and has launched a new wave of computing," said Jensen Huang, founder and CEO of NVIDIA. "In the years ahead, trillions of computers running AI will create a new internet-of-things that is thousands of times larger than today's internet-of-people. Our combination will create a company fabulously positioned for the age of AI."
"This combination has tremendous benefits for both companies, our customers, and the industry," Huang added. "For Arm's ecosystem, the combination will turbocharge Arm's R&D capacity and expand its IP portfolio with NVIDIA's world-leading GPU and AI technology.
ARM will remain in Cambridge, UK. Huang says that the facility will be expanded into a "world-class AI research facility" with the goal of attracting researchers from across the world.
Nvidia is planning on building an AI supercomputer, powered by ARM technologies.
Softbank acquired ARM in 2016 for $32 billion. Softbank CEO Masayoshi Son had been working on the blockbuster deal with a small team of executives, including ARM CEO Simon Segars, CFO Yoshimitsu Goto, Vision Fund CEO Rajeev Misra, and Vision Fund executive Akshay Naheta.
"NVIDIA is the perfect partner for Arm," said Masayoshi Son, chairman and CEO of SoftBank. "Since acquiring Arm, we have honored our commitments and invested heavily in people, technology and R&D, thereby expanding the business into new areas with high growth potential. Joining forces with a world leader in technology innovation creates new and exciting opportunities for Arm. This is a compelling combination that projects Arm, Cambridge and the U.K. to the forefront of some of the most exciting technological innovations of our time and is why SoftBank is excited to invest in Arm's long-term success as a major shareholder in NVIDIA. We look forward to supporting the continued success of the combined business."
While the deal has been approved by the boards of directors of ARM, SoftBank, and Nvidia, the deal isn't final. It still needs to jump regulatory hurdles not just in the US, but in China, The European Union, and the UK as well. The deal may hit regulatory hurdles, as ARM licenses its technology to many other companies, including Apple, AMD, Intel, and Qualcomm, and Nvidia's control over a vital license that its competitors need would raise questions by critics if the deal goes through.
Initial reports on a possible sale of ARM alleged Apple
was approached
for a potential role in the buyout. As Apple licenses the ARM chip architecture used in its A-series SoCs, it seemed plausible for Apple to have an interest, but report sources suggested it would be a poor fit with the rest of the company's business structure.
While the A-series processor, and Apple Silicon are ARM-based, Apple does not need ARM to exist as an independent entity to advance the processors. In all likelihood, given ARM's sale, Apple will diverge more and more from "vanilla" ARM than it has now, as time progresses.
A purchase of ARM by Nvidia will give the graphics chip producer access to more patents and intellectual property to enhance its own offerings, as well as giving itself more of an opening to move deeper into processor sales.
Nvidia will be providing more information about the deal on Monday evening in a conference call.