How to delete the apps left over after an iTunes 12.7 install to regain storage on macOS o...
Posted:
in macOS
edited October 2020
Apple's decision to remove the iOS App Store from iTunes as part of the version 12.7 update controversially took away the ability to download apps to a Mac or PC, but all of the locally-stored apps were kept in place. We show you how to delete these files and free up some storage in the process.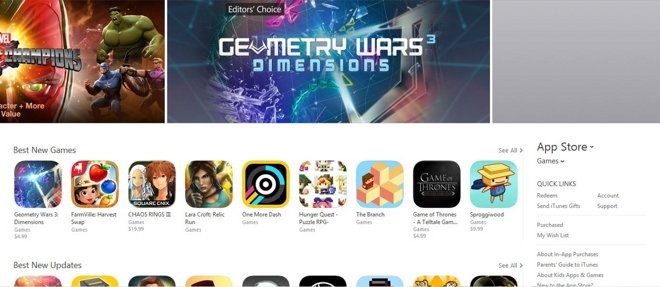 On September 12, Apple issued an
update to iTunes
for desktop computers that incorporated a number of changes, focusing it more on content than apps. Removing the App Store from iTunes meant users had to manage their downloads and purchases through their iPads and iPhones, instead of through their macOS or Windows desktop.
Despite removing the ability to download apps, Apple chose to keep all downloaded apps intact instead of automatically deleting them, a decision likely to be welcomed by some users. For others, this means that there's a pile of apps in their Mac or PC's storage that are taking up valuable disk space, and may be worth deleting.
Apple did not include an option within the iTunes update to delete the apps, so users who want to remove the files will have to do so manually.
But, you may not want to purge just yet...
It is worth noting that users may not necessarily wish to get rid of the files stored in the directory. It is still possible to install signed .ipa files within iTunes 12.7 by dragging and dropping them, but as iTunes can no longer update the files, it is only really of use to those wanting to install older versions of apps.
Apple has also made the enterprise version of
iTunes 12.6.3
available to download which retains app management and installation facilities, though this is an unsupported version. While this is meant for business users, Apple advises enterprise customers needing to deploy apps should do so via its Volume Purchase Programs and Apple Configurator on Mac.
If there's no reason to keep them because loading from the cloud is fine, here's how to do it.
How to delete the iOS apps stored on a Mac

Go into the
Finder
on the Mac and access the
Music directory
. If Music does not appear in the
Favorites
section to the left, it can be accessed in the majority of cases by selecting the
Mac under Devices
, then
Macintosh HD
,
Users
, and then the relevant
user account
.
Once inside the Music folder, access the
iTunes
directory, followed by
iTunes Media
, and lastly
Mobile Applications
. The Mobile Applications directory holds all of the apps downloaded to the Mac, listed as .ipa files, with users able to
delete
either the individual files or the entire directory.
The amount of space the contents of the directory takes up will depend entirely on the user's downloading habits. One
AppleInsider
writer had a downloads directory weighing in at 87 gigabytes, while another's was a smaller but still considerable 11 gigabytes.
How to delete the iOS apps stored on Windows 10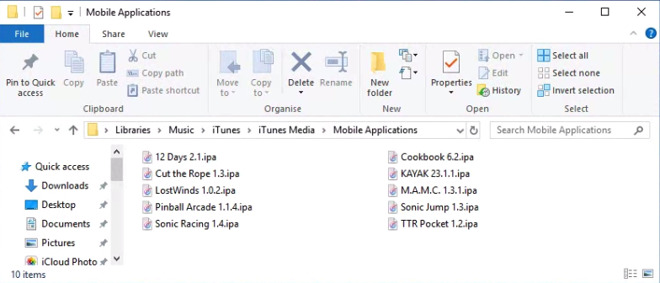 Windows 10 users have to go through a similar process of finding the iTunes directory through
File Explorer
. Again, though this will vary between installations, but it can usually be found in the user's
Documents
directory, within the enclosed
Music
directory.
The file path within the iTunes directory is the same as for macOS, by accessing
iTunes Media
and then
Mobile Applications
. As with macOS, the .ipa files can be deleted individually or the entire directory can be removed.