Jobs biographer slams Apple design and missed TV opportunity
Walter Isaacson says Apple should have made the kind of TV Jobs wanted, and claims Apple Park is the company's only great design in the last 15 years.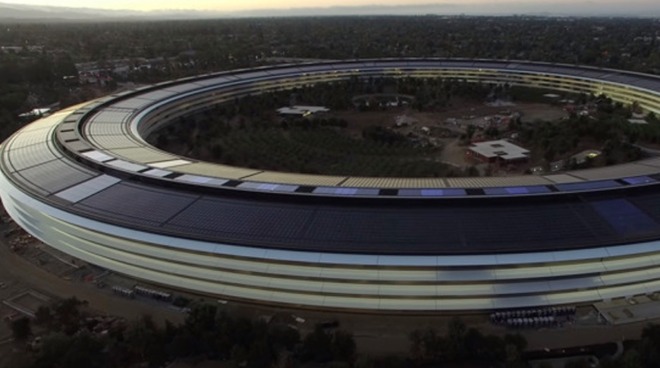 Apple Park, the company's only great design from the last 15 years according to Steve Jobs biographer Walter Isaacson
Walter Isaacson, author of the official
Steve Jobs
biography, says that Apple has not been concentrating on design, and has missed opportunities. Now that the company has lost both Jobs and designer Jony Ive, he doesn't expect things to improve.
"We'll see," he told
CNBC's Squawk Box show
. "I think what you're seeing now is a company that knows how to execute pretty well, but it doesn't have at its core these two spiritual soulmates who just lived and breathed the beauty of products."
CNBC
asked Isaacson about whether there was anything left for Apple to design.
"[That's] like in 1900 when they said everything that can be invented has been invented," he replied. "And no, there is really great stuff to be invented. In the last 15 years, the only great design Apple has done has been the Apple headquarters."
In naming Apple Park as the only great design, Isaacson is ignoring the Apple Watch, the AirPods and the HomePod, and says that nothing else received the same attention as the campus.
"Jony Ive and Steve Jobs made sure they knew the curve of every piece of glass," he said, "because that wonderful round building, it doesn't have straight pieces of glass, that kind of detail."
With Ive concentrating on Apple Park, Isaacson claims that Apple took its attention away from new products, including an Apple TV like the one that Steve Jobs had talked to him about before his death.
"I think that you could have created an amazing Apple TV, an end-to-end integrated product that was both the hardware and software and the content," he said. "Which is what Steve did in every other industry from the iPhone to the iPod that he went into. You could've created a camera that was truly an awesome piece of design."
"If I knew more design things they should've done, I'd be doing them myself," he concluded. "But Jony Ive and I think Steve Jobs would've figured out more designs.
Jobs died in 2011
, and apart from the Apple Park campus, the last product he was involved with was the
iPhone 5
.
During his interview with
CNBC
, Isaacson also revealed how Jobs had lamented that Tim Cook was
not a "product person"
like Jony Ive.