Apple's macOS Monterey causing problems with some USB-C hubs & docks
Posted:
in macOS
edited October 2021
A number of users are reporting that USB devices including hubs are no longer working after upgrading to
macOS Monterey
.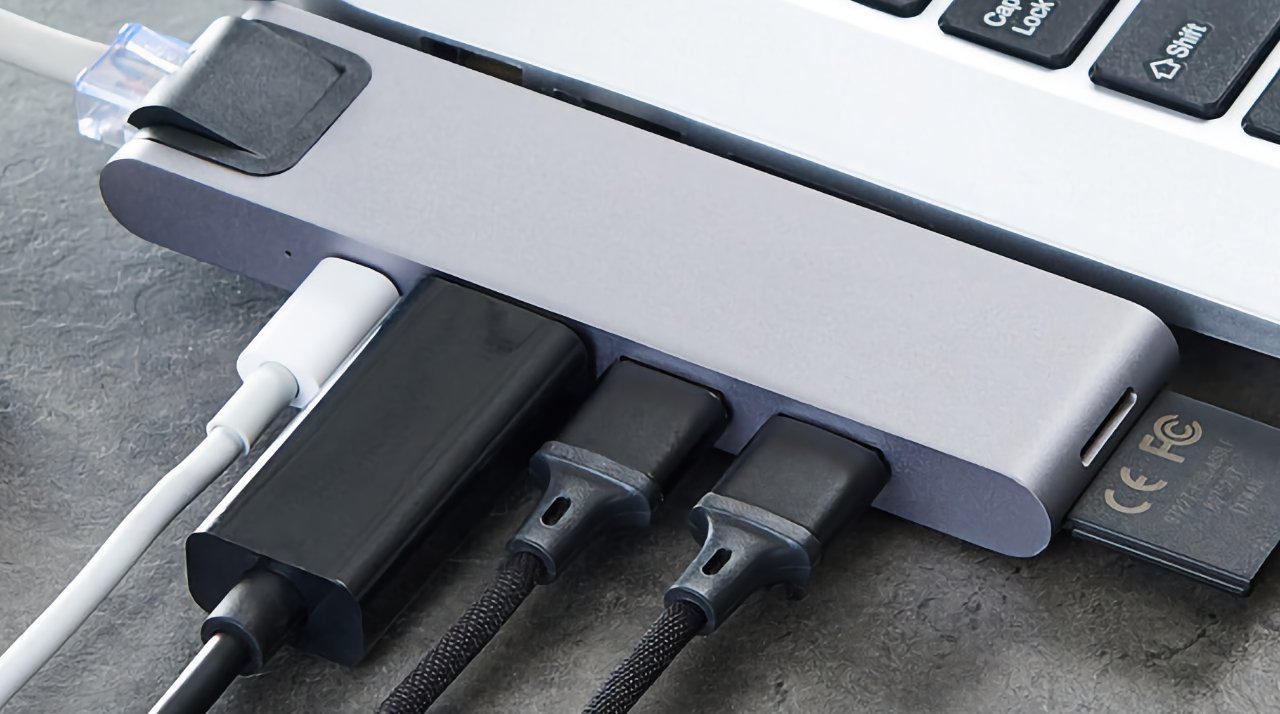 Some users are reporting that USB Hubs have problems under macOS Monterey
It's not possible to estimate yet whether this is a widespread issue, but there are multiple user reports that say macOS Monterey is specifically causing issues with USB 3.0 devices. For some people, their USB hub is no longer working at all, while for others their hub's HDMI and USB-C ports continue to function.
Users have been reporting the issue on Apple's own Developer forums date from as far back as July, when macOS Monterey was in beta. Now that it is publicly available, it appears that more users are discovering it.
"I can't connect a trackball or keyboard via the hub's USB 2.0 or 3.0 ports to the Air since installing Monterey," wrote Developer Forum user Eurobubba in July. "The hub's VGA port still works on Monterey; I haven't been able to test the other ports yet. Also, a different hub (with fewer ports...) does work."
Other users report Apple support staff telling them to try Apple-certified hubs. It appears, though, that the problems continued.
"My Solution (recently found out)," wrote user Tiggar
on Apple's forums
, "use a very short USB-C cable (e.g. 30cm)! For me, now everything is working... but that shouldn't be a permanent solution."
It doesn't appear that Thunderbolt docks are impacted by the issue. It's not yet clear what the specific triggers for issues are, but they are likely related to the chipset used in any individual hub or dock.
The user complaints were
first spotted
by
MacRumors
.
Read on AppleInsider