Apple debuts $549 AirPods Max over-ear headphones
After a long period of speculation, Apple has released the $549
AirPods Max
, fully leveraging Apple's H1 chip for high-performance audio reproduction.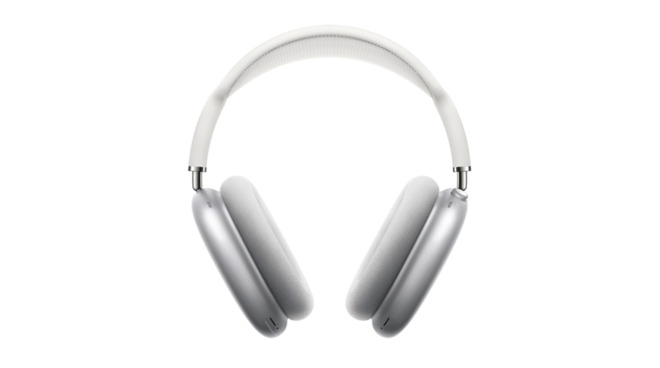 Apple's new AirPods Max feature 40-mm Apple-designed dynamic drivers for a wide-range of high-performance audio reproduction. The company claims that a dual neodymium ring magnet motor allows AirPods Max to maintain total harmonic distortion of less than 1 percent across the entire audible range, even at maximum volume.
The AirPods Max use Apple's H1 chip, with one in each ear cup, a custom acoustic design, and advanced software. Apple's computational audio is processed on 10 audio cores per ear, with Apple saying that it is capable of 9 billion operations per second. The H1 chip provides Adaptive EQ, Active Noise Cancellation, Transparency mode, and spatial audio for the headset.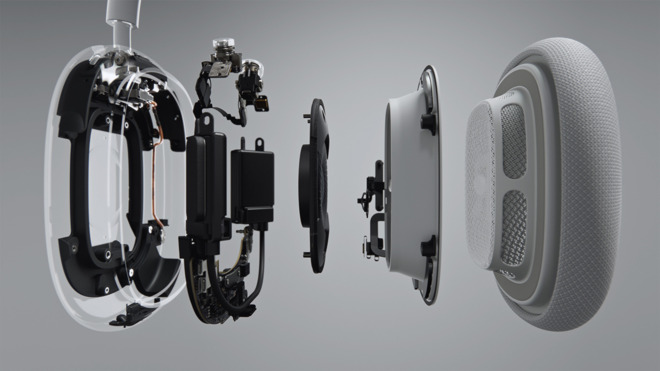 Apple AirPods Max internals
Each ear cup features three outward-facing microphones to detect environmental noise, with one microphone inside the ear cup monitoring the sound reaching the listener's ear. Using computational audio provided by the pair of H1 chips, noise cancellation continuously adapts to the headphone fit and movement in real time.
Like the AirPods Pro, Apple is implementing Transparency Mode and Spatial Audio in the new AirPods Max. Using the gyroscope and accelerometer in AirPods Max and iPhone or iPad, spatial audio tracks the motion of a user's head as well as the device, compares the motion data, then remaps the sound field so it stays anchored to the device, even as the user's head moves.
The same sensors are paired with optical sensors to automatically detect when the AirPods Max are on a user's head. Once in place, AirPods Max play audio and can pause once removed or when the user simply lifts one ear cup.
Beam-forming microphones that block out ambient noise and focus on the user's voice are implemented for Siri and voice calls to enhance clarity.
The breathable knit mesh canopy, spanning the headband, resembles the mesh on the HomePod series of products. Apple says that it is made to "distribute weight and reduce on-head pressure" to allow for long-term and comfortable use of the headset.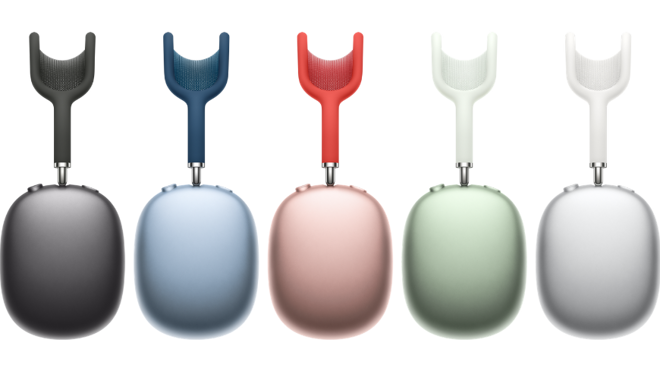 The AirPods Pro Max are available in space gray, sky blue, pink, green, and silver
A stainless steel headband frame provides strength, flexibility, and comfort for a wide variety of head shapes and sizes. Telescoping headband arms extend and stay in place and maintain the desired fit, without readjustment between sessions.
Each ear cup attaches to the headband through an Apple-designed mechanism made to balance and distribute ear cup pressure. The new design allows the AirPods Max to independently pivot and rotate to fit the unique contours of a user's head.
Each ear cushion uses "acoustically engineered memory foam" to seal the headset to the user's head for passive sound isolation. A Digital Crown, that Apple says is inspired by the one on the Apple Watch, offers volume control and the ability to play or pause audio, skip tracks, answer or end phone calls, and activate Siri.
Apple claims up to 20 hours of battery life for audio playback, talk-time, with Active Noise Cancellation and spatial audio enabled. Charging is performed with a provided USB-C to Lightning cable.
A storage case comes with the
Apple headphones
. When they are stored in the case, the AirPods Max are put in an ultra-low power state to preserve battery charge.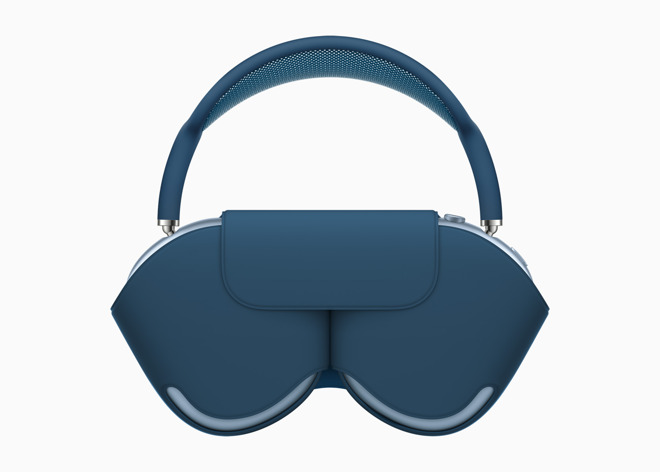 Apple's AirPods Max in included Smart Case
AirPods Max come in five colors, including space gray, silver, sky blue, green, and pink, and are available to order starting Tuesday,
for $549
. Availability begins Tuesday, December 15. Engraving options are available.
Read on AppleInsider