After mocking Apple, Xiaomi also omits charger from upcoming Mi 11 flagship
Posted:
in iPhone
edited December 2020
After openly mocking Apple for omitting the requisite charger from the box of the new
iPhone 12
line, Xiaomi's CEO has confirmed that the company will also drop the charger from the upcoming Mi 11 smartphone.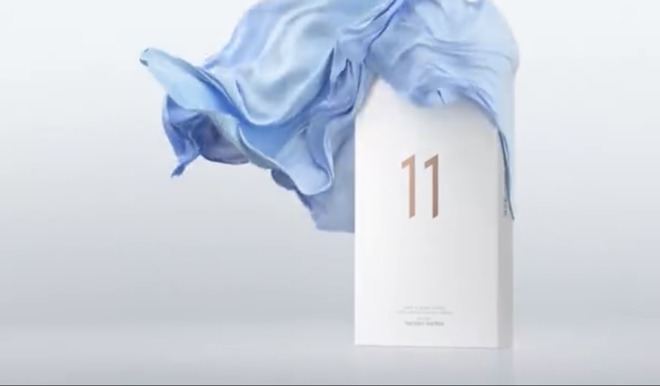 The new Xiaomi Mi 11 won't include a charger
Xiaomi CEO Lei Jun confirmed on the Chinese social media site
Weibo
and first spotted by
The Verge
, that the electronics company would be ditching the bundled power brick in the Mi 11 citing environmental concerns. Jun goes on to say that users already have a surplus of chargers and that the charger would be "canceled" for the Mi 11 device.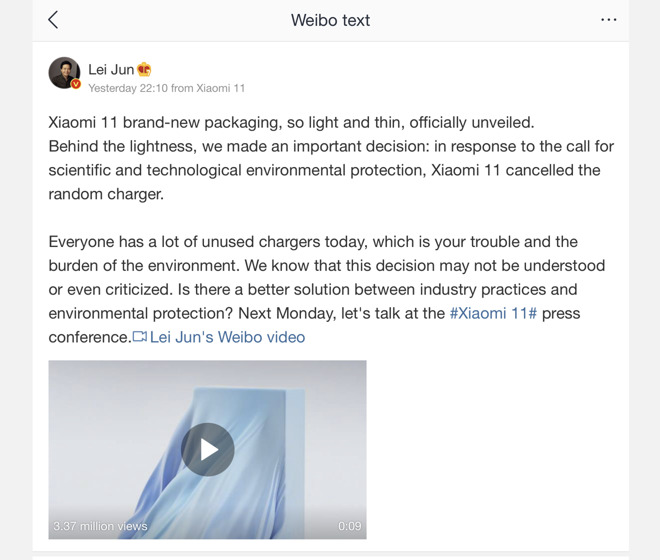 Jun's remarks on Weibo
It comes only weeks after Xiaomi derided Apple for the same act. Not long after Apple launched the iPhone 12 line, Xiaomi tweeted that it "didn't leave anything out of the box" in regard to its own Mi 10T.
Xiaomi isn't alone in taunting Apple in this matter, then reversing course. Samsung too
touted its in-box charger on social media before removing the offending post and
back-peddling
to not include a charger on the S21.
The Xiaomi Mi 11 is set to be announced at a press event on Monday, December 28.