Apple hourly workers feel helpless under punishing pressure & mistreatment
Hourly workers in Apple's retail stores and the company's support call centers have revealed how poor conditions have led to struggles to pay rent -- and even to suicide.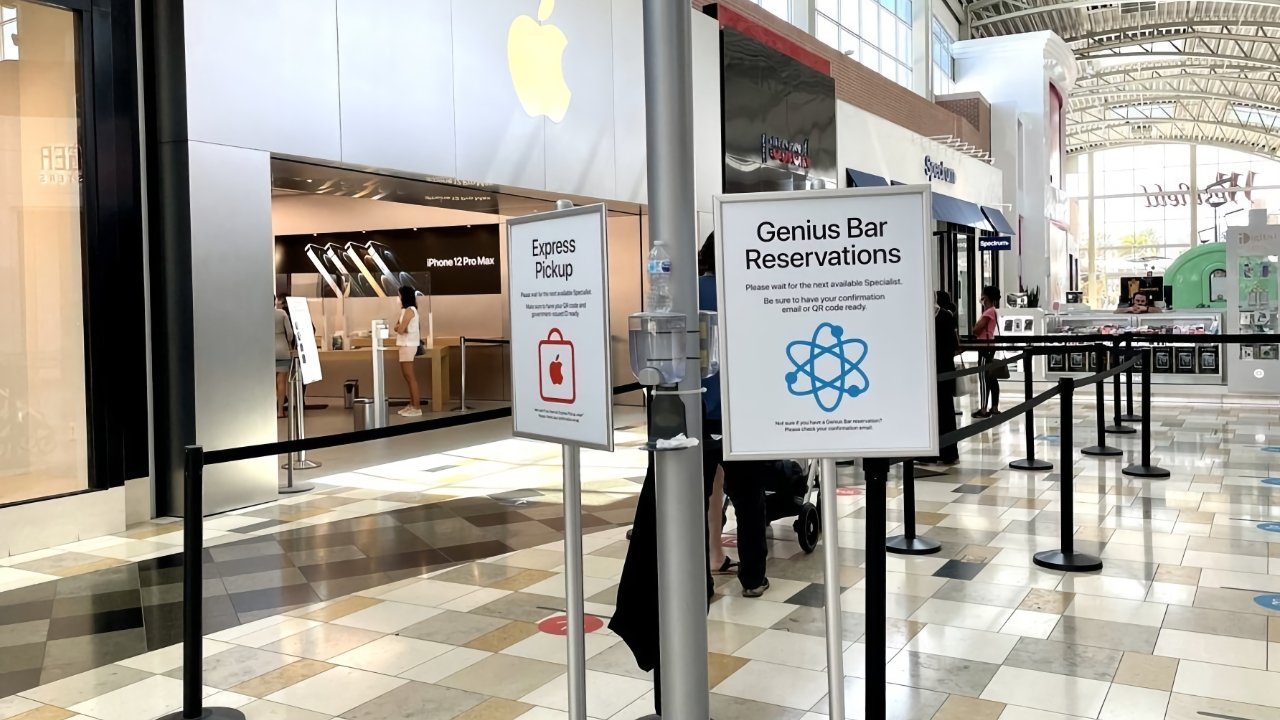 Apple Store
Apple employees around the world have already been complaining about pay equity, and the company has now
been paying out
a $1,000 bonus to some. Now, however, many hourly-paid, frontline workers have revealed how bad conditions are working for Apple.
The Verge
spoke with
16 current and former
employees of Apple's retail, support and sales teams. Their extensive responses detail an Apple that is allegedly far removed from its public image.
"[Apple says] our soul is our people but it really didn't feel like that to me," said one a former employee.
"Corporate makes decisions based on what they think will work in the stores without talking to people who work in the stores," said another.
"There's never positive intent assumed," said one current employee of how Apple regards the surveys it sends customers about its staff. "It always feels like you're a kid getting in trouble and you're making an excuse."
This reported difference in how customers and frontline staff are regarded is a recurring issue with all of the employees. It extends to how workers say they feel they have no one they can talk or complain to.
In the case of Mark Calivas, an Apple Store employee who ultimately committed suicide, that extended to how his manager treated him. According to
The Verge
, two former employees say that Calivas was "punished" by this manager, but complaints against her were ignored.
"I filed three, maybe four complaints myself," one said. "I participated in at least six investigations."
There are also reports of how Apple treated such staff over the
coronavirus
outbreak. At one point, employees were sent Apple shirts as a thank you -- only to find that the shirts were leftovers from Apple's cancelled WWDC 2020.
The recent announcement of a $1,000 bonus has not been universally well received, either.
"I think it feels more like they don't want to get sued for not offering hazard pay after making some of us work in public in the last year," one source told
The Verge
.
The publication's account is a series of shocking reports, and chief among them is this issue of the suicide of Mark Calivas in September 2021. His friend Jimmy Bailey says that he wants Tim Cook to act.
"Tim, I have emailed you about this issue," he said. "What then, Tim, do you plan on doing? I still see Mark. I see him constantly. But even though I see him, he is gone."
"We were devastated by the death of our colleague and our thoughts are with his loved ones in their time of grief," an Apple spokesperson said to
The Verge
.
Read on AppleInsider