Allegations of discrimination spawn investigation into Apple Card credit lines
A series of angry tweets by the creator of Ruby on Rails alleging Apple Card approval discrimination has sparked a probe into Goldman Sachs credit card approval practices.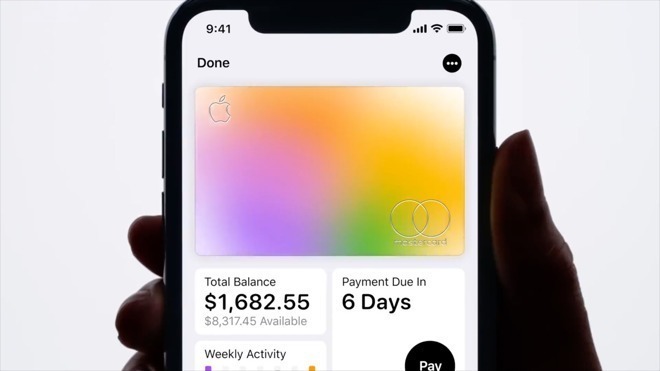 David Heinemeier Hansson, creator of Ruby on Rails, has alleged that Apple and Goldman Sachs is being gender-biased against women who apply for the
Apple Card.
The @AppleCard is such a fucking sexist program. My wife and I filed joint tax returns, live in a community-property state, and have been married for a long time. Yet Apple's black box algorithm thinks I deserve 20x the credit limit she does. No appeals work.
The Apple Card had recently had the
most successful credit card launch ever
, according to Goldman Sachs. Additionally, it was reported that the company would accept those with
sub-prime credit scores.
It's not clear what has caused the wild difference in credit lines, though the statement has piqued the interest of Wall Street regulators.
"The department will be conducting an investigation to determine whether New York law was violated and ensure all consumers are treated equally regardless of sex," said a spokesman for Linda Lacewell, the superintendent of the New York Department of Financial Services, according to
Bloomberg
"Any algorithm, that intentionally or not results in discriminatory treatment of women or any other protected class of people violates New York law."
Goldman Sachs spokesperson, Andrew Williams, has released a statement regarding the situation.
"Our credit decisions are based on a customer's creditworthiness and not on factors like gender, race, age, sexual orientation or any other basis prohibited by law."
While not an exhaustive sample, there seems to be equivalency between the male and female members in the
AppleInsider
staff in regards to credit limits.
The Apple Card launched on August 20 in conjunction with Goldman Sachs. It has been designed primarily to be used with Apple Pay on the
iPhone,
Apple Watch,
and
Mac.
The card features a cash-back reward system, called Daily Cash, that gives 3% back on all Apple purchases, 2% back on purchases made with Apple Pay, and 1% cash back on everything else.